Ford PH wages 'Ranger for Her' campaign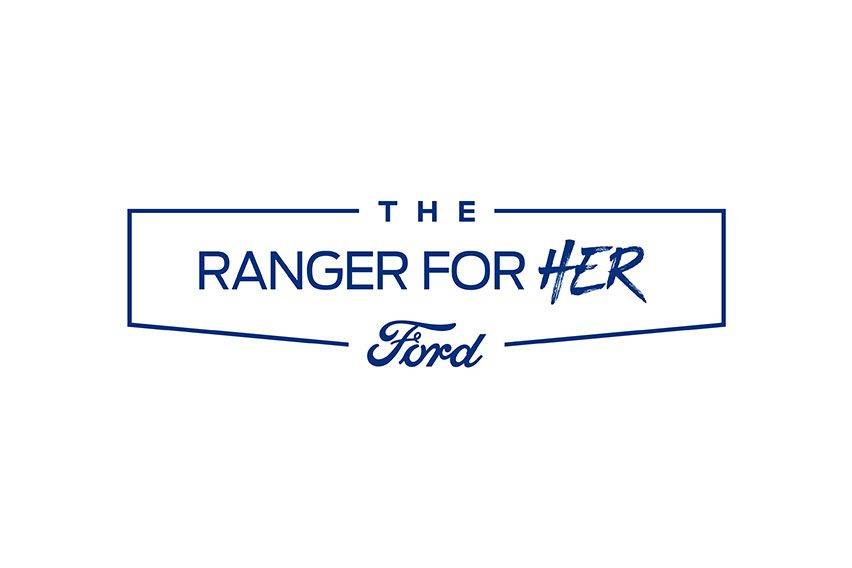 MANILA: With an increasing number of female pickup truck owners in the country, Ford Philippines launched a new campaign, the "Ranger for Her," with a goal of making its broad pickup portfolio readily available for women drivers and customers.
Because of its appearance and role as a workhorse, pickup trucks were conventionally perceived as vehicles for men alone.
But through time, the image of pickup truck has changed, as it is not only considered now a mobility tool for utility and work, but also as a lifestyle and personal transportation extending its appeal to a broader audience.
Once regarded as the preferred vehicle for people whose businesses involve heavy lifting and towing, pickup trucks have evolved.  While being perfectly capable to fill its traditional pickup role, the Ford Ranger has been developed into a modern lifestyle vehicle that provide the same innovations and comfort as that of passenger cars.
Moreover, it also provides the capability to function as a family vehicle, business partner, workhorse, and everything in between.
Through the "Ranger for Her" campaign, Ford is able to involve empowered and strong women like Rachel Peters and Iza Calzado as representations of the "Built Ford Tough" features of the Ford Ranger.
Advocate and actress Iza Calzado was selected to be the face of the "Superheroes" initiative, an advocacy program that places the Ford Ranger as something capable of purposeful and positive action.
On the other hand, entrepreneur and beauty queen Rachel Peters has become the face of the "Great Driving Paths" initiative, which positions the Ford Ranger as a partner in the revival and boosting of the local tourism sector.
In early October, Iza drove the Ford Ranger Wildtrak to the Gawad Kalinga community in Dasmariñas, Cavite, to acknowledge the efforts of the hard-working women who are part of the Kusina ng Kalinga project. The women participants of the initiative are awake as early as 3 a.m. to do food preparations and cooking for more than 300 individuals regularly.
Iza was able to bring with her 200 disinfection supplies and sanitation kits, which consisted of sanitation wipes, face shields, face masks, and alcohol products onboard the Ranger Wildtrak to distribute to these women participants.
Iza shared, "I am honored to be standing before you to recognize all the sacrifices you have been doing for your community over the past few months. During this pandemic, the only way to move forward is to help, love, and care for each other. As women, it is our role to nurture those around us because of our strong, tough and resilient nature. The mothers in this community are true frontliners in this regard, as they care for everyone around them every day."
The "Great Driving Roads" campaign, which was spearheaded by Rachel Peters, holds true to the famous quote of Ralph Waldo Emerson---"Life is a journey, not a destination."
In this initiative, Rachel brings the Ranger WIldtrak to an extraordinary adventure. Through the vehicle, she was able to show the driving routes and scenic spots of the country and she was also able to meet numerous people whose life stories will further enhance the driving experience.
Rachel will also be starring in a two-episode travel video series that will be launched on the social media channels of Ford and on her social media accounts this month.
Rachel explained, "Traveling during the lockdown is quite difficult, but if you follow safety and health protocols, it is possible. The Ford Ranger is built for so many things and is perfect for adventure-driven women who love to escape the urban jungle. Roads are slowly opening up again and this is exciting news for us all. The opportunity to be immersive and spend quality time in the great outdoors once the pandemic is over is something I'm sure all of us will no longer take for granted."
More women like Rachel and Iza are gradually breaking the stereotypes as well as the challenges of modern-age womanhood. This is the reason why a lot of them prefer pickup trucks like the Ford Ranger, as a trustworthy and competent companion that takes them to where they should be and helps them live their lives to the fullest.
Photos from Ford Philippines
Also read: Ford PH offers free 5-year Ranger Raptor care, other deals on lineup
Explore Ford Ranger
Ford Ranger
₱1.155 - ₱1.758 Million

MA starts : ₱26,240
Ford Ranger Promos, DP & Monthly Installment
You might also be interested in
Latest Ford Ranger Cars Videos on Zigwheels