GAC PH turns over 90 vehicles to new dealer partner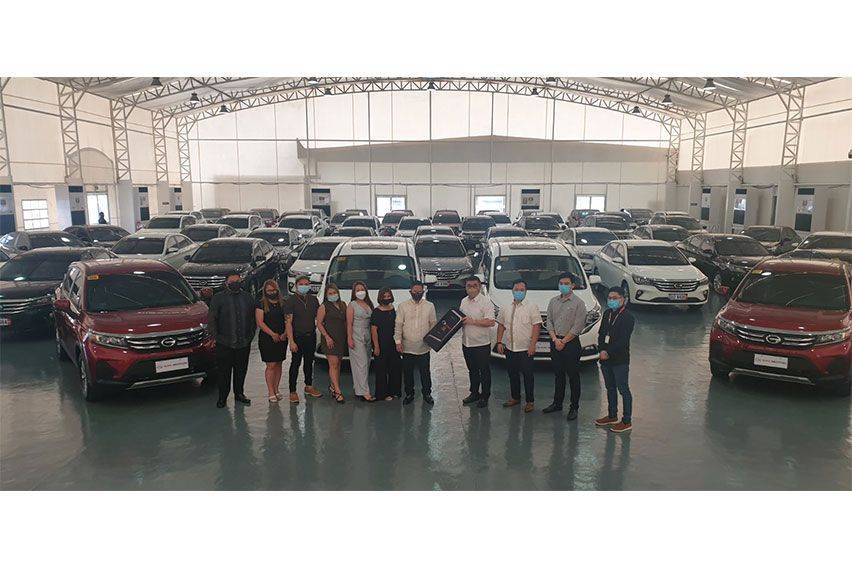 MANILA: GAC Motor Philippines, through the aid of its official vehicle distributor Legado Motors Inc. (LMI), provided 90 vehicles to its newest dealer partner, RYO Motors Philippines, during a turnover ceremony last October 23 at the Metrotent Convention Center, Pasig City.
Among those present in the ceremony were LMI Chief Executive Officer Wilbert Lim, LMI Vice President for Sales and Operations Giovanni Frias, LMI Fleet Sales Officer Argel Tolentino, Legado Car Sales Branch Head Brennan Lim, RYO Motors President and Chief Executive Officer Michael Raymond Teves, RYO Motors Vice President and Chief Operating Officer Anne Muros, and RYO Motors board members and executives Emery Royo-Alon, Jelyza Royo, and Emma Royo.
During the event, Teves shared his interest for the brand as well as its potential to take over the automotive sector.
Teves said, "RYO Motors Philippines is looking forward to the expected success with the partnership with GAC Motor. With the opening of our first dealership here in Greenhills, and with combined effort, I strongly believe that we will be an industry leader in providing unmatched quality automotive products and services. The goal is to exceed our customers' and employees' expectations to maintain their lifetime loyalty."
GAC Motor consistently grows its dealership network with the goal of offering affordable and top-of-the-line vehicles for Filipino motorists.
For more details about GAC Motor, customers can contact their preferred dealer outlets or visit this site.
Photos from GAC Motor Philippines
Also read: GAC Motor, Masa Mart Business Center partner for new QC dealership
You might also be interested in