Maxus PH offers home test drive program for heightened safety and convenience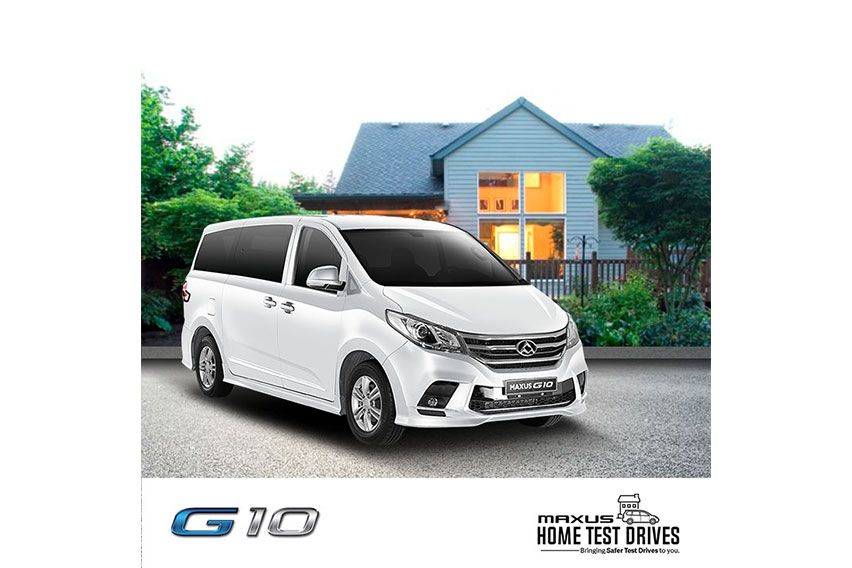 MANILA: Maxus Philippines has introduced its home test drive program which allows customers to test drive a Maxus vehicle without having to go to the dealership.
Maxus came up with this idea to provide a safe and convenient customer experience despite the current pandemic situation. Customers can choose to test drive any of the following high-quality models: the G10 and G10 Assist, the V80 Comfort and V80 Flex, the T60, and the G50.
To experience the convenience of the Maxus Home Test Drive, customers have to sign up on the Maxus Philippines website. Once logged in, they must go to "Customer Tools" then select "Book a Test Drive." After filling out the registration form, users will be directed to the confirmation page that indicates the chosen vehicle model with reviews and related articles about it. The page will also give a prompt for the health declaration form that the customers need to fill out.
After the registration, the dealer will contact the customer for further confirmation. The customers will be required to send a scanned copy of their driver's license and test drive waiver.
At the time of your scheduled appointment, a Maxus sales consultant will deliver the test drive unit to the customer's home or preferred location. To comply with health and safety protocols, the sales consultants are also required to submit a health certification and to wear personal protective equipment. Maxus also assures that the test drive units are sanitized and disinfected after every session.
The customers will also have an option whether to drive with or without a sales consultant after the first test drive run. If they will prefer to drive alone, there will be an audio recording in the background that will explain the vehicle model's features and specifications.
To know more about Maxus Home Test Drive, visit www.maxus.com.ph or like the Maxus Philippines Facebook page and follow them on Instagram at @maxusph.
Photos from Maxus Philippines
Also read: Maxus D60 said to typify brand's 'creative inspiration'
You might also be interested in