Nissan emergency concept vehicle is a Leaf on steroids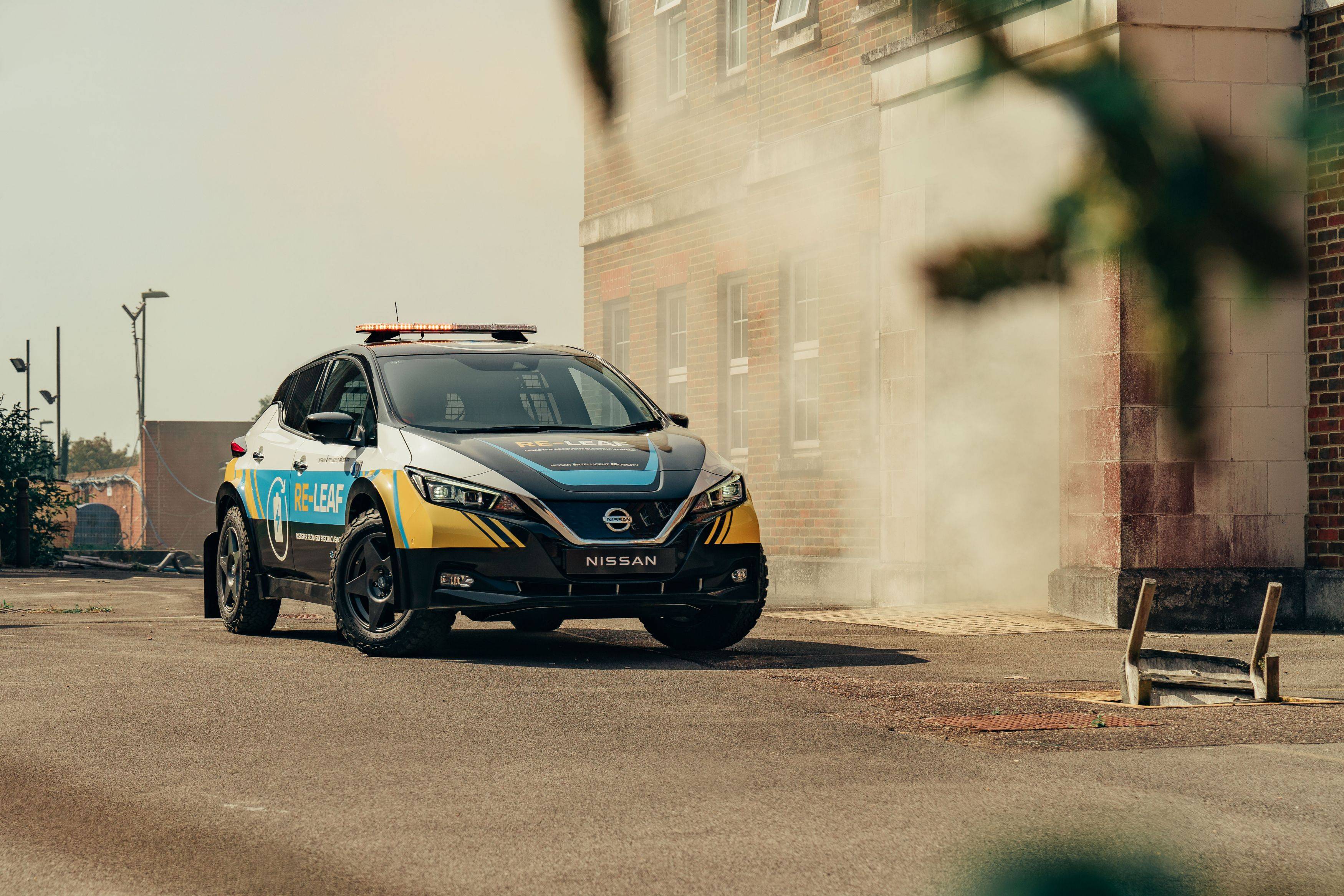 MANILA: If you lose power in the midst of a calamity, Nissan is coming to the rescue with an electric emergency response vehicle concept based on their Leaf passenger car.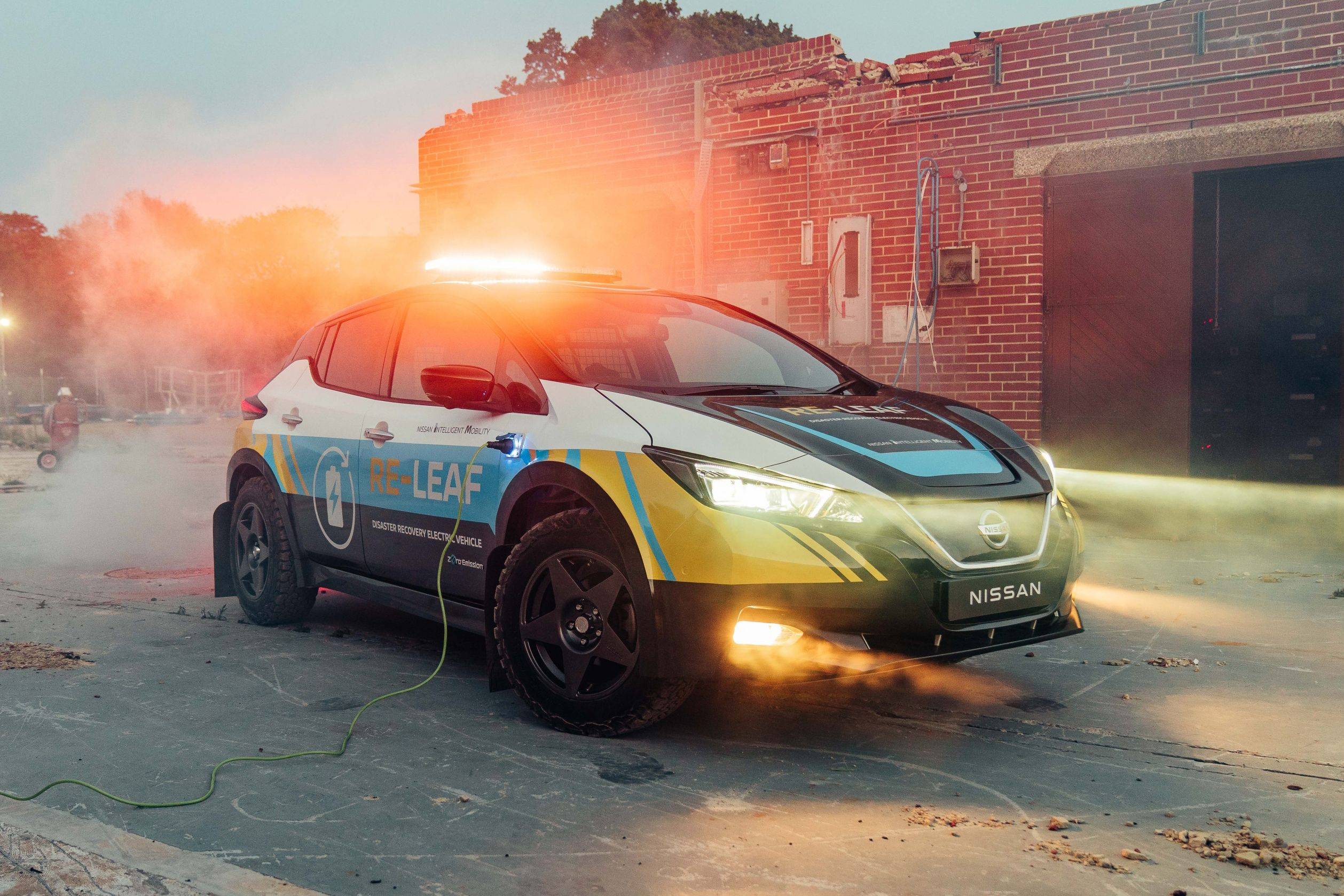 Called the Re-Leaf, it has been modified to be able to travel along roads covered in debris and has been given two weatherproof plug sockets mounted directly to the exterior and one in the cabin that can put out 110 to 230 volts to power external devices like medical, communications, lighting and other life-supporting equipment from its on-board high-capacity lithium-ion battery.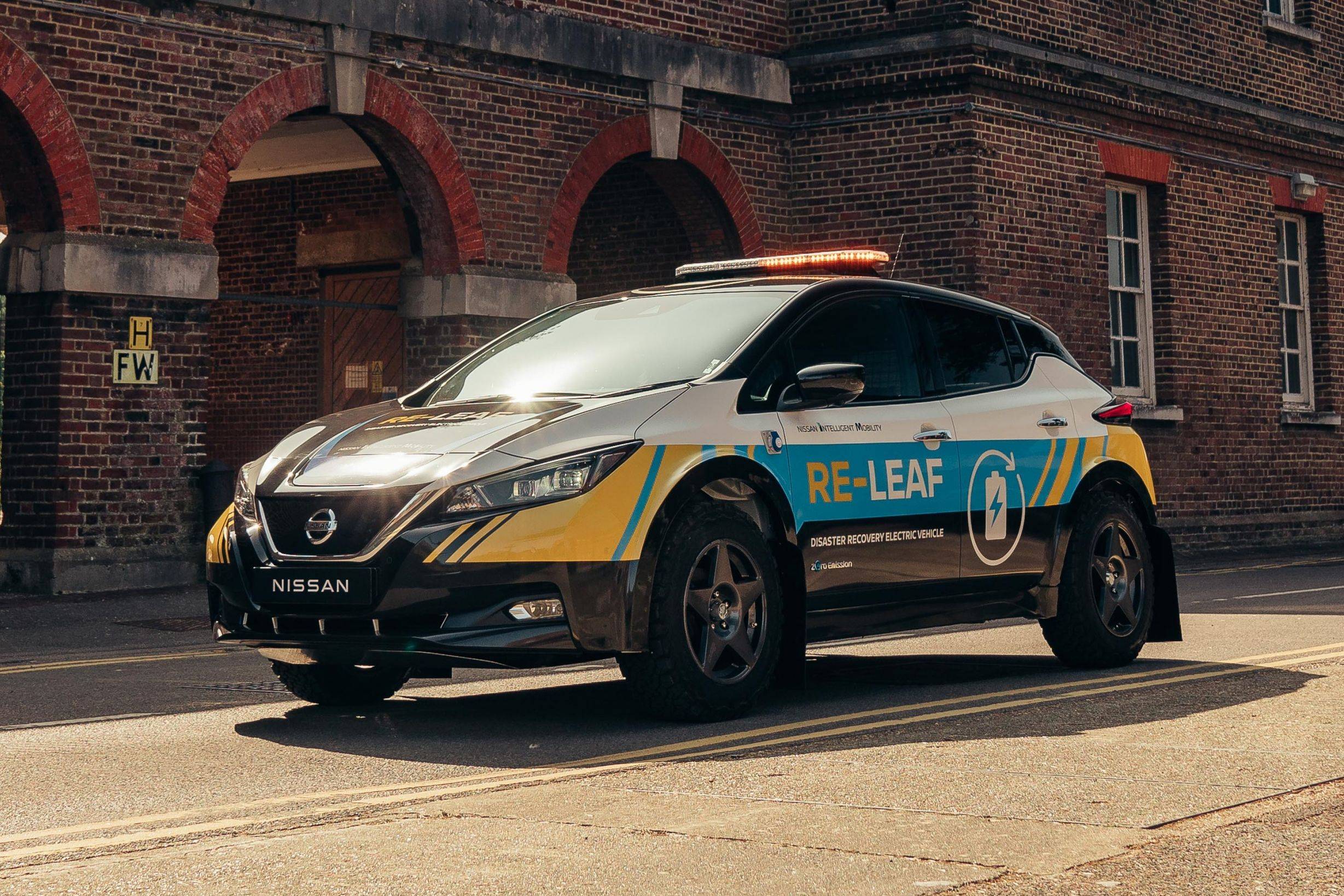 The Re-Lear uses the Leaf's bi-directional charging ability, which allows it to not only 'pull' power to recharge the high-capacity battery, but also 'push' it back to the grid through V2G (Vehicle-to-Grid) technology, or directly to electronic devices through V2X (Vehicle-to-everything).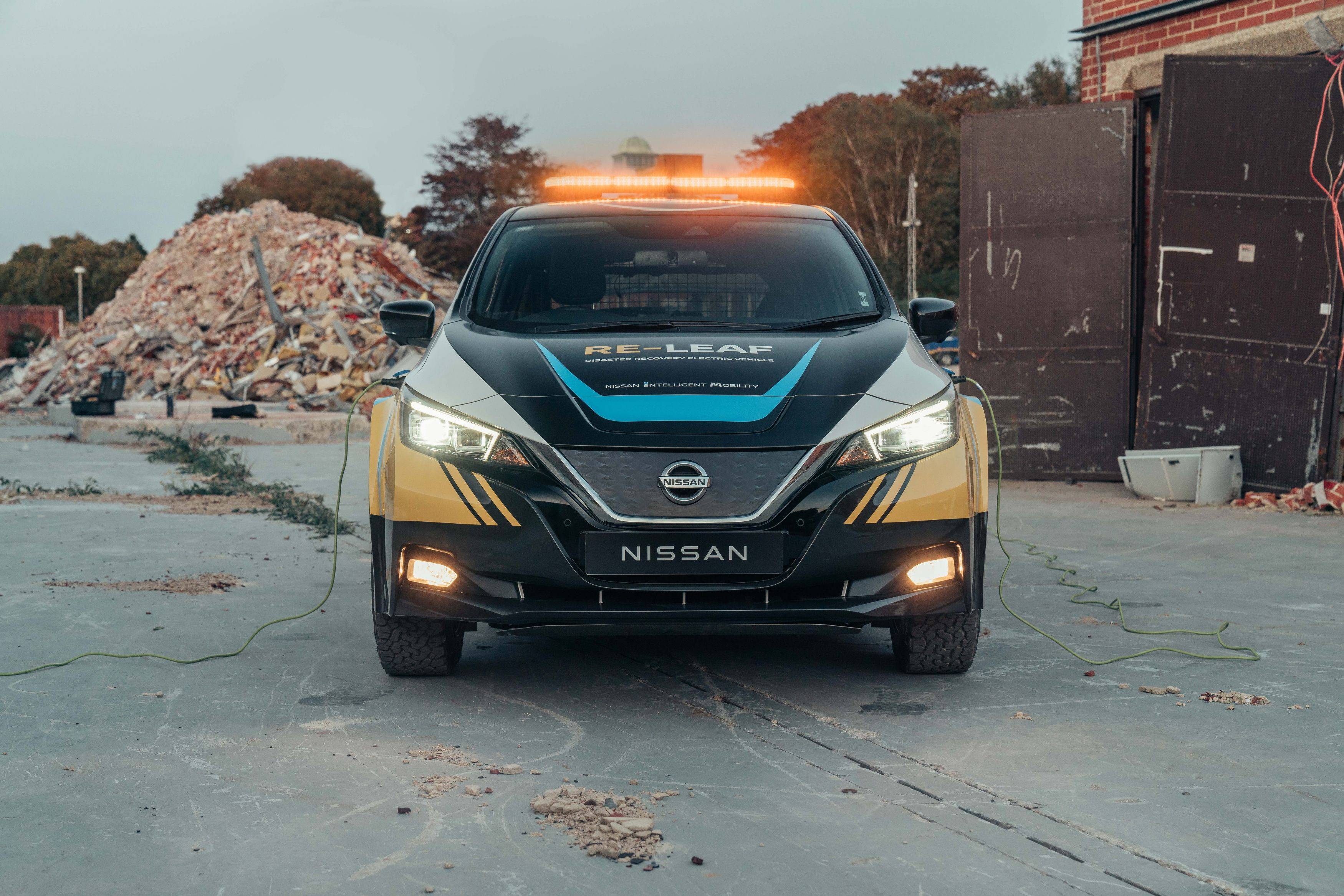 It can also function as a portable power station with its fully charged 62 kilowatt-hour (kWh) battery that can provide enough electricity to power the average household for around six days.
To get an idea of what the Re-Leaf can power and for how long, here's a list of basic 230V equipment that can be plugged in:
Electric Jack Hammer – 24 hours – 36kWh
Pressure Ventilation Fan – 24 hours – 21.6kWh
Intensive Care Medical Ventilator – 24 hours – 3kWh
100-watt LED flood light – 24 hours – 2.4kWh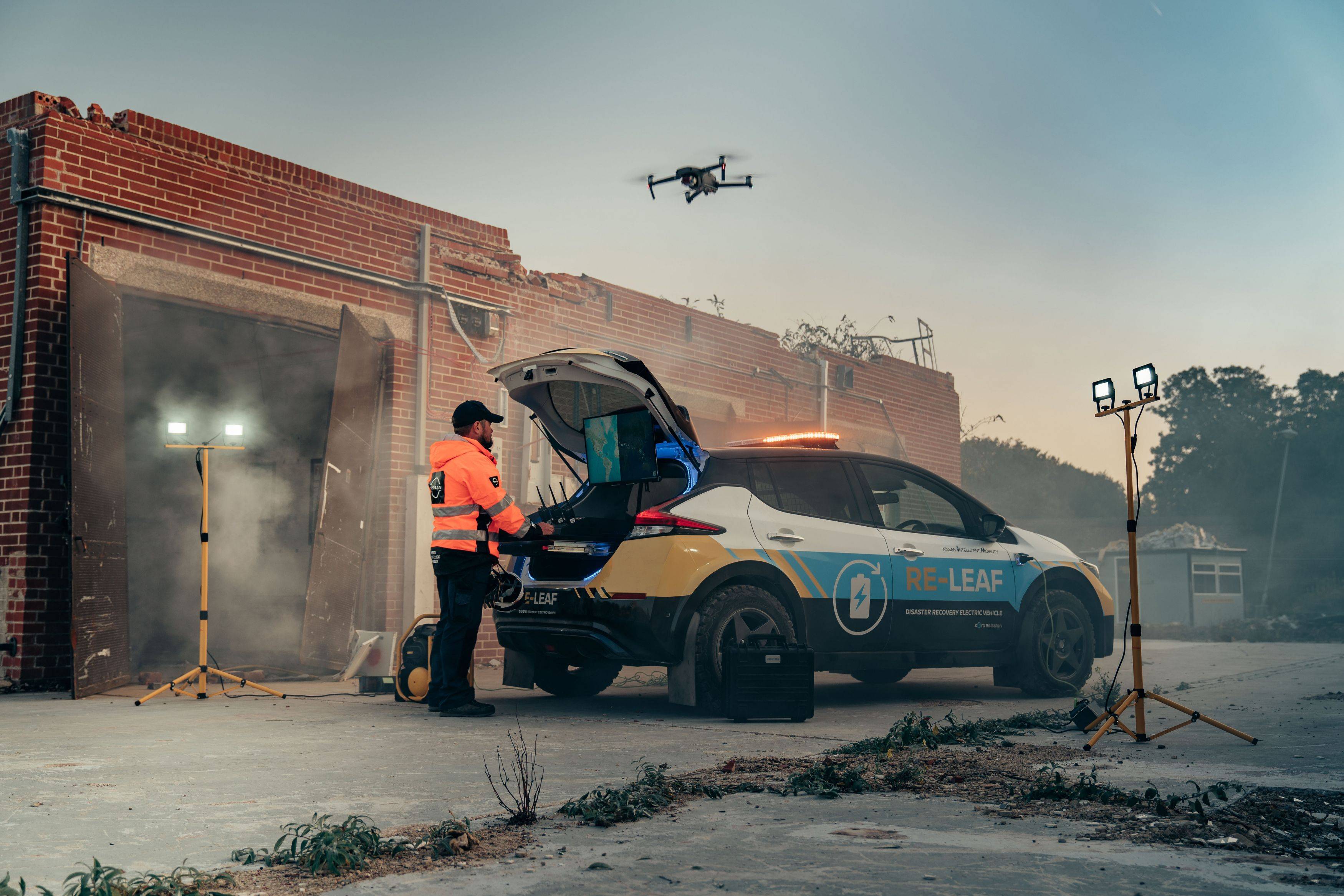 The Re-Leaf is Nissan's attempt to show the world the vast potential of electric vehicles (EVs), especially in disaster recovery. In Japan, Nissan has already used the Leaf to provide emergency power and transportation following natural disasters since 2011.
Aside from disaster response, Nissan EVs can also act as mobile storage batteries to supply homes and society with electricity during non-emergency situations through Nissan Energy Share program.
Once electricity is restored to the area, EVs can be recharged and provide zero-emission transport — up to 239 miles (WLTP Combined) on a single charge of a LEAF e+ battery.
"Through Nissan Intelligent Mobility, we're constantly exploring ways that electric vehicles can enrich our lives, beyond just zero-emission transportation. Concepts like the Re-Leaf show the possible application of EVs in disaster management and demonstrate that smarter, cleaner technology can help save lives and provide greater resilience for the future," said Nissan Europe Head of Electric Passenger Cars & Infrastructure Helen Perry.
On the outside the Re-Leaf comes with a roof-mounted LED light bar also displays amber flashes to alert other road users to the vehicle's approach. Ride height has been raised by 70mm to 225mm with a custom "sump guard" to protect the car's floor pan. Its BF Goodrich Baja All Terrain Tires (225/65/17) come with wider tracks (+90mm front / +130mm rear) and fits snugly into custom wheel arches.
Rear seats have been removed and the floor levelled to provide storage for essential equipment. A custom bulk-head cage also separates the front seats from the cargo area.
"Electric vehicles are emerging as one of the technologies that can improve resilience in the power sector. By having thousands of EVs available on standby, either as disaster-support vehicles or plugged into the network through Vehicle-to-Grid (V2G), they're uniquely capable of creating a virtual power plant to maintain a supply of energy during a major outage," added Perry.
Photos from Nissan
Also read: WATCH: Musicians rework hit song using Nissan X-Trail sounds
You might also be interested in
Latest Nissan Cars Videos on Zigwheels