Suzuki celebrates centennial anniversary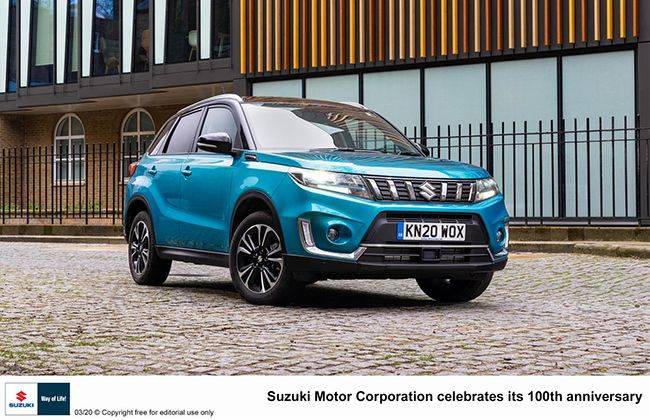 MANILA: Suzuki Motor Corporation celebrates its centennial anniversary this year. To commemorate this milestone, the company has created a 100th anniversary logo and also introduced to the public its new web page.
Michio Suzuki founded the Suzuki Loom Manufacturing Company on March 15, 1920. For several years, Suzuki has continuously broadened its range of business from looms to ATVs, outboard motors, automobiles, and motorcycles. They have continually adapted to the current trend of the international and local markets.
Suzuki's name change to Suzuki Motor Co. Ltd in 1954. During this time, Suzuki introduced the Suzulight, which is the very first generated mini automobile in Japan for public use. In 1990, Suzuki Motor Co. Ltd then changed its name to Suzuki Motor Corporation in light of its globalization and business advancement.
All members of Suzuki united in order to make the company grow. The advancement of the business happened despite the obstacles that they have faced for the past 100 years.
Suzuki continually advances as a company since it has thousands of supporters worldwide. Currently, the spirit of manufacturing continues to be unchangeable, transcending from one generation to the next. Since the start of the new century this year, all members of Suzuki Motor Corporation is dedicated to attaining success in the business.
According to the message of Ozamu Suzuki, director and chairman, and Toshihiro Suzuki, president of Suzuki Motor Corporation, members of the company consider this a significant milestone to reaffirm the ideology of the founder on customer emphasis and service. Employees also aim to provide more excellent products and services to their customers all over the world. The continuous support that the employees are giving to the company is unmatched. It is also the foremost reason that has enabled Suzuki Motor Corporation to be closer to the daily lives of customers worldwide.
You might also be interested in
Latest Suzuki Cars Videos on Zigwheels