MIAS Wired: Hyundai PH aims for 'better normal' with range of trucks, buses, and jeepneys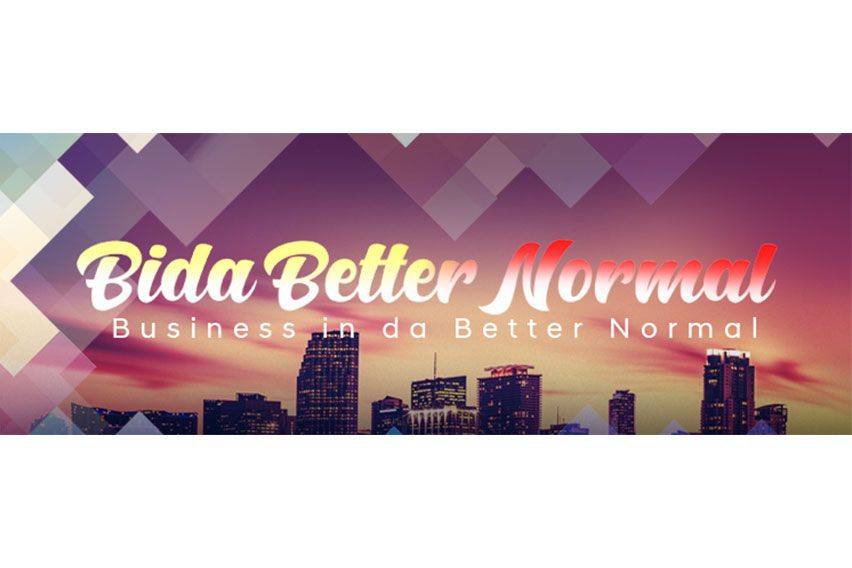 MANILA: Hyundai Asia Resources, Incorporated (HARI) dedicated its Hyundai trucks and buses exhibit on Manila International Auto Show (MIAS) Wired 2020 to hardworking Filipinos.
The Hyundai Trucks and Buses Philippines presentation, under the theme "Bida Better Normal," acknowledged the Filipino laborers who have been tirelessly working amid the pandemic. The exhibit  showcased how the brand's commercial vehicles have been contributing to the country's public transport.
HARI President and CEO Ma. Fe Perez-Agudo said, "HARI has always been committed to advancing transport and mobility in the Philippines, and we have in the midst of pandemic. We strengthen our commitment to provide the riding public safe and convenient vehicles in these challenging times… We are proud to say that we have already provided safe rides to over 3,000 medical frontliners around Metro Manila and underserved areas of North and South Luzon."
First showcased in the exhibit is the HD36L Maxculado, a light-duty truck that is commonly used for logistics, e-commerce, and cargo. The vehicle is equipped with a high-volume capacity that can handle a sufficient amount of cargo. It is also engineered to provide protection for the vehicle's load. This fuel-efficient truck is powered by a 2.5-liter diesel engine matched with a six-speed manual transmission which produces 53% more torque compared to its previous version.
One of the notable contributions of the HD36L Maxculado is its function as a water delivery truck for communities that needed clean and potable water in the second phase of the Hyundai Rainwater Project in Tanay, Rizal in 2019.
The Hyundai H-350 was also presented, highlighting its contribution on the Alagang Breastfriend project of the HARI Foundation and the UP PGH Cancer Institute. The luxury van was used as a mobile clinic installed with modern mammography and breast ultrasound equipment to serve the remote areas in the country.
These two programs, where Hyundai commercial vehicles have participated in, received platinum and gold awards, respectively, at the Driven to Serve Awards by the Society of Philippine Motoring Journalists.
Also joining the show is Hyundai's premium minibus, the County. Hyundai had guaranteed its stability of as this vehicle has undergone a stringent chassis durability test. The County is also equipped with seven-dip electrodeposition primer (EDP) or electrostatic immersion process. For a safer braking, this minibus is also installed with Load-Sensing Proportioning Valve (LSPV) and 9+10 brake booster. 
The Cebu City local government now uses 22 units of Hyundai County as part of its official fleet. Hyundai plans to launch the County as a mass transport vehicle to help lessen carbon footprint and to enhance the country's tourism sector.
HARI also takes pride of its modern jeepney lineup which passed the national standards of the public utility vehicle (PUV) modernization program. The company partners with the government and private sectors to guarantee a safe, modern, and environment-friendly public transport system in the country. The H-100 Modern Jeepney Class 1 and HD50S Modern Jeepney Class 2 acquired their Certificate of Compliance (COC) from the Department of Transportation in 2019, while the HD50S Modern Jeepney Class 3 received its COC in September 2020. All models are ensured to comply with passenger safety protocols and social distancing policy as they are installed with contactless payment systems, individualized, seating, plastic dividers, and sanitation features.
Perez-Agudo stated, "This pandemic shall not stop our businesses. The new normal calls for us to rethink or even shift our businesses but the better normal opens doors of opportunities to lead and innovate despite the challenges. As the movie we call life goes on, we shall remain the Bida in the Better Normal. Let us continue taking the lead and to do business in the better normal. There's no stopping the journal of life and HARI will be with you for many more years to help you grow your business."
Photos from Hyundai Philippines
Also read: Hyundai PH offers easy Starex ownership with 'MerrygaLOW' promo
You might also be interested in