Truck body maker developing refrigerated van for COVID-19 vaccine transport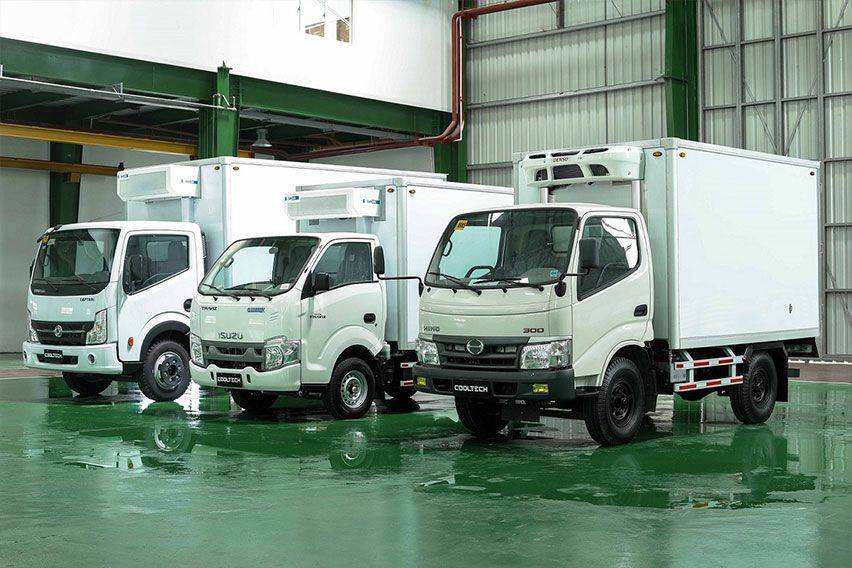 MANILA: Centro Nippon Fruehauf Cooltech Inc. (CFCI) is currently looking into the potential development of ref vans for transporting COVID-19 vaccines once they are already available in the Philippines.
It is a collaborative effort between Nippon Fruehauf Ltd., one of the largest wing van manufacturers and truck body builders in Japan, and the top body builder Centro Manufacturing Corporation.
CFCI Sales Manager Vic Belisario explained that they are currently asking for advice from their Japanese partners regarding this.
He said, "Studies have shown that these vaccines will have to be transported and stored in very low temperatures ranging from -20 to -80 degrees Centigrade. The studies also indicate that otherwise, these vaccines will spoil and will be ineffective. The problem is that current ref vans can only consistently maintain a storage temperature of -20 degrees Centigrade."
He also explained that over land, ref vans will ferry these vaccines from the airports to the cold storage facilities.
Belisario added, "Later on, these will be brought to either the vaccination centers or the airports for shipment to the provinces. Then in the provinces, ref vans will also be needed to move the vaccines from the airport to either the provincial cold storage facility or the vaccination centers. CFCI and our Japanese partners are thus studying what could possibly be done to help in the transport solution to the COVID-19 vaccine logistics."
CFCI is producing insulated sandwich panels, which will be utilized for the assembly of dry vans with no ref system as well as temperature-controlled vans or ref vans such as freezers and chillers. It already began production in its new one-hectare plant at the Sterling Technopark this year.
CFCI Production Manager Edd Nieva said, "CFCI is in a very good position to possibly develop the ref vans for the COVID-19 vaccine logistics due to our capability to customize ref vans to match the customers' operations. We have now developed ref vans for Isuzu, Hino, Fuso, Foton, Hyundai, and Kia. We have re-engineered our ref vans to handle the ref system of either Mit-Air, Denso, Carrier, and Sanden. We have also asked them to consult with their principals on a special ref system for COVID-19 vaccines."
The Department of Science and Technology (DOST) has authorized the CFCI, which was also registered with the Board of Investments as a founding enterprise.
Photos from Centro Nippon Fruehauf Cooltech Inc. (CFCI) 
You might also be interested in