5 ways to keep your vehicle in tip-top, 'pandemic-ready' shape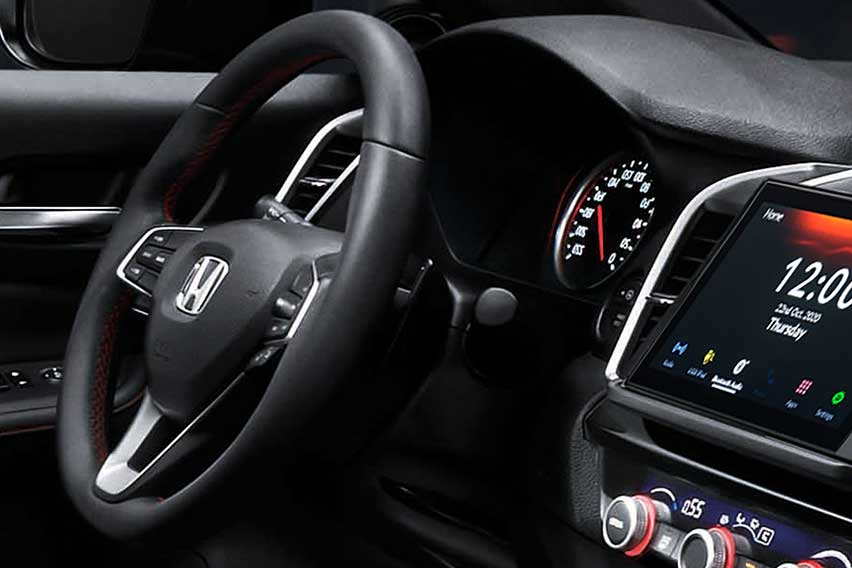 Even as safety and health guidelines are being strictly enforced and everyone is urged to stay in their homes, many of us still need to go out for important errands or to replenish supplies — which means we have to take care of our vehicles and make sure that they are safe to bring out or to be in.
Below are some important tips from Honda Cars Philippines:
Sanitize your vehicles frequently
For vehicles that have been utilized often for work or other important purposes, one approach to keep you and your passengers safe from bacterial or viral transmission and other contagious illnesses is to frequently disinfect the vehicle's common touchpoints. 
Such touchpoints that need regular disinfection include the dashboard, audio panel, the steering wheel, seats, floor mats, shift lever, arm rests and attached controls for the interior; and the wheels, hood opener, trunk opener, and door handles for the exterior. 
Keep an eye on the tires
Whether you are driving often or have not used your vehicle for months, certain components need to be constantly checked to guarantee road safety and top performance. 
The easiest to inspect are your tires. You need to ensure that your tires have the ideal air pressure and that punctures and cracks are not present to avoid possible road accidents. 
Moreover, remember to check your tire lifespan and thread. Typically, a tire usually lasts between three to six years on regular usage.
For the appropriate tire pressure, you can look at the caution plate tire pressure positioned at the left center pillar of your vehicle. 
Check your car battery
Your car battery needs to be inspected and cared for as well. Frequently and manually monitor your battery levels, under the hood and check if water needs to be added. Keep an eye on the battery clamps and terminals if they are well-secured to prevent white rust. 
If you have not used your vehicle for a while, don't assume that your battery remains okay. Batteries of vehicles lose their charge, especially when the car has not been driven for a long time. 
To prevent battery draining, you need to start your engine at least once every two weeks. You can also take your vehicle for a safe spin daily for at least 30 minutes.
Don't forget about "BLOWBAG"
Aside from the tires and battery, to guarantee that your vehicle is in excellent condition, you need to bear in mind the entire "BLOWBAG" (battery, light, oil, water, brakes, air, gas) checklist. Ensure that all aspects mentioned are working well or let a specialist do an examination of each aspect.
Make sure that car fluids such as oil and water are monitored regularly. Always remember to leave enough gas in the tank.  
Bring your vehicle for maintenance or repairs
If most of the things on your BLOWBAG checklist are malfunctioning or not in good condition, then it is highly recommended to bring your vehicle to your dealership for repairs and maintenance.  
You need to ensure that your vehicle undergoes repair and maintenance so that you can obtain high-quality service and the best car components that will significantly ensure a more enjoyable driving experience.
Photo from Honda Cars Philippines
You might also be interested in
Latest Honda Cars Videos on Zigwheels