MotorStar Xplorer X200R Promos
Get the MotorStar Xplorer X200R you've been wanting with great offers from Zigwheels. This is the place to find the various MotorStar Xplorer X200R Dp and monthly installment promos you need to drive away in your Xplorer X200R. Today on 03 Jun, 2023, Xplorer X200R is available with downpayment as low as ₱13,000 and monthly installment ₱1,115 (60). Browse all of our current Xplorer X200R promos and be confident you're finding an excellent deal on your new vehicle. Get a quote and avail the offer from the nearest MotorStar dealer today.
Read More
Read Less
MotorStar Xplorer X200R Loan Calculator
Find out if you can afford your dream car using our user friendly car loan calculator.
*The rate mentioned in the calculator is an indicative rate only. The actual rate may vary.
Compare MotorStar Xplorer X200R with Alternatives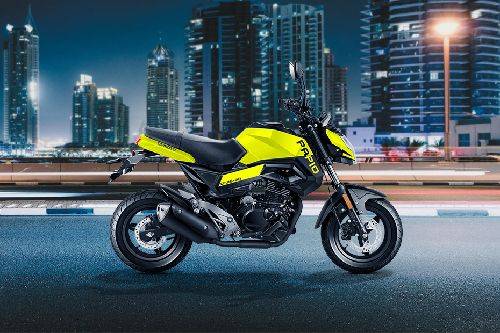 Popular MotorStar Motorcycles Price List
User Reviews of MotorStar Xplorer X200R
Write a Review
4.36/5
Very Good
based on 14 reviews
All (14)
Feature (1)
Spec (6)
Exterior (1)
Seats (1)
Mileage (2)
Engine (1)
Tire (1)
Xplorer X200R reviews
Automotive News and Reviews
Featured Article Xplorer X200R
Get easy loan for your Motorcycles
EMI starting from

₱1,115 /month
Get Loan
Further Research on Xplorer X200R