Lexus LF-Z Electrified concept ushers in new age for brand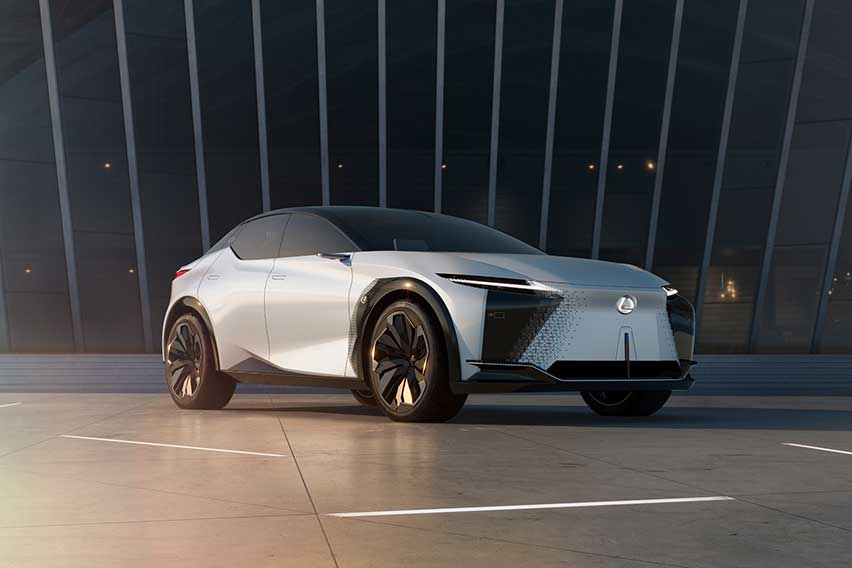 MANILA: Lexus made an announcement last night regarding its initiatives that target the modification of the brand through its "Lexus Concept Reveal Show."
The Lexus LF-Z Electrified concept was introduced during the event. It is a battery electric vehicle (BEV) concept vehicle that represents the evolution of the Lexus brand and integrates innovative technology, design, and driving performance.
Lexus continuously transforms as a luxury lifestyle brand and credits the unrelenting support from buyers worldwide.
Since 1989, Lexus has provided unparalleled brand and product experiences with new value and innovations.
Lexus customers have bought almost two million electrified vehicles since the introduction of the RX 400h, the first luxury electrified model in the world, in 2005. Lexus has always prioritized both environmental and performance friendliness. 
Lexus unveiled its "Lexus Electrified" vision in 2019, which targets to achieve a fundamental leap in automotive performance through the use of electrification technology, and to continuously offer customers with the pleasure and enjoyment that vehicles have to deliver. 
It features an appropriate dynamic balance attained through the optimum placement of the electric and battery motors, as well as a new four-wheel driving force control technology called "DIRECT 4" that produces a highly flexible and supreme driving performance. This sets apart the LF-Z Electrified from traditional vehicles. 
The LF-Z Electrified boasts of an emotional and well-crafted exterior that strongly emphasizes the distinctiveness of the Lexus style and demonstrates the agile and dynamic driving sensation that high-output electric motors deliver. 
Some notable exterior features of the LF-Z Electrified include large-diameter wheels, door accentuations surrounded by a flare-shaped and shiny molding, a slender rear combination lamp, and a panoramic roof.
For its interior, the LF-Z Electrified is fitted with a "tazuna" cockpit and it also features a minimalist and open design. The cabin exemplifies an improved level of the Lexus human-centered approach, which has been a cornerstone of the marque since 1989.  
The interior is equipped with an augmented reality head-up display, touch display, gauges, a voice recognition system, a digital key, E-latch system, retractable door handle, and the next-generation Mark Levinson audio system.   
In the LF-Z Electrified, artificial intelligence (AI), which masters the behavioral characteristics and preferences of the driver, offers continuous driving support. Through the improvement of security and safety, AI also enhances the mobility experience.     
By 2025, Lexus plans to launch 20 new or updated models, including over 10 electrified models like HEVs, plug-in hybrid electric vehicles (PHEVs), and BEVs. in response to the needs customers worldwide and according to the principle of delivering the right products at the right time and place. 
Aside from extending and reinforcing its SUV range and key sedan models, Lexus will explore the prospect of releasing models like sports vehicles that continuously offer driving pleasure and thrill.
Lexus also intends to roll out electric variants of all of its models by 2025, with the sales ratio of electric vehicles greater than that of internal combustion engine-powered vehicles. 
In March 2024, with the aim of speeding up the development and planning of extraordinary and unique products that are close to the preferences of its customers, Lexus is set to launch a new business and technical center, where members who take part in Lexus-brand planning, design, development, and manufacturing technology will be merging ideas to create the next-generation of vehicles and to openly collaborate in order to co-produce with external partners.
Photos from Lexus
Also read: Lexus to reveal brand transformation efforts and new concept car on Mar. 30
You might also be interested in
Latest Lexus Cars Videos on Zigwheels