Maxus D60 said to typify brand's 'creative inspiration'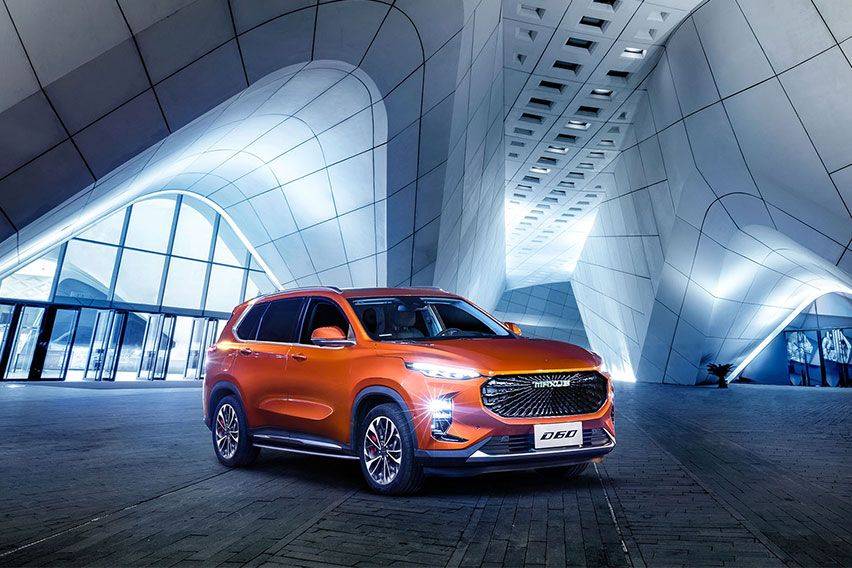 MANILA: Regardless of the obstacles and difficulties that happened to the whole automotive sector this year due to the COVID-19 pandemic, Maxus Philippines has continued on a path of growth.
It is steadily growing its dealership network and vehicle range —  the latter via the G50 multi-purpose (MPV) and currently with the D60 compact SUV.
The Maxus emblem, a combination of three triangles, signifies progress, confidence, and technology — the foundations of the brand itself. The name "Maxus," being true to its identity, drives these foundations towards the completeness of its potential, since "max" signifies a "sea of infinite possibilities" flowing towards the end users, the developers, and the people.
For its exterior, the D60 already evokes an assurance of infinite possibilities. The front of the D60 features the distinctive Maxus grille design expressed in two creative and unique expressions — the "dark cobweb" and the "cool black gypsophila," accompanied by full LED split matrix headlights that flow into the rear LED diamond taillight.
In between the rear and front, the captivating linear "sea wave art" contributes to the illusion of a constant rhythmic motion in the body of the D60.
As the climactic vehicle of Maxus Philippines in 2020, the D60 compact SUV is a strong manifestation that whatever obstacles people have faced this year, the spectacular possibilities for the future are limitless.
Moreover, the exquisite, trendy, and dynamic D60 also embodies creative inspiration, which is shown in its three facets — progress, confidence, and technology.
Maxus Philippines has been able to make a great impact in the local automotive sector since its launch in June 2019, as it introduced Filipino families, entrepreneurs, and motorists to a range of top-of-the-line vehicles that have reached the "max" when it comes to safety, comfort, performance, versatility, and style.
Models like the G50 MPV, T60 pickup, V80 van, and G10 MPV arose when people talked about globally proven vehicles and value-for-money with a wealthy 124-year British heritage of the brand incorporated with engineering and technological expertise as well as style coming from all areas worldwide.
Customers can ride and drive to a "max level of happiness" through the D60 compact SUV by logging here and scheduling a test drive with their nearest Maxus dealerships at the following locations:
Sheridan in Greenfield district in Mandaluyong at (02) 8858-5823 or (0995) 945-9225
Quezon Avenue along Quezon City at (02) 8858-5818 or (0995) 945-9225
Pedro Cayetano Boulevard in Taguig South at (02) 7219-9240 or (0905) 999-0160 or (0925) 810-8012
Madrigal Business Park in Alabang at (02) 8558-5828 or (0916) 994-8113 or (0926) 035-6904
North Reclamation Area in Cebu City at (032) 517-8226 or (0936) 385-7671 or (0917) 544-5440
Mandurriao in Iloilo City at (033) 331-2622 or (0917) 137-4914 or (0995) 447-8427
Araneta St. in Bacolod City at (034) 435-7575 or (0909) 144-9111
Pueblo in Cagayan de Oro City at (0995) 355-9400
Customers can also like and follow the Facebook page and Instagram account of Maxus Philippines at @maxusph to be constantly updated with ongoing promos and news.
Photos from Maxus Philippines
Also read: Maxus PH teases arrival of D60 SUV
You might also be interested in