Ford PH raises Ranger, Territory prices due to Safeguard Measures Act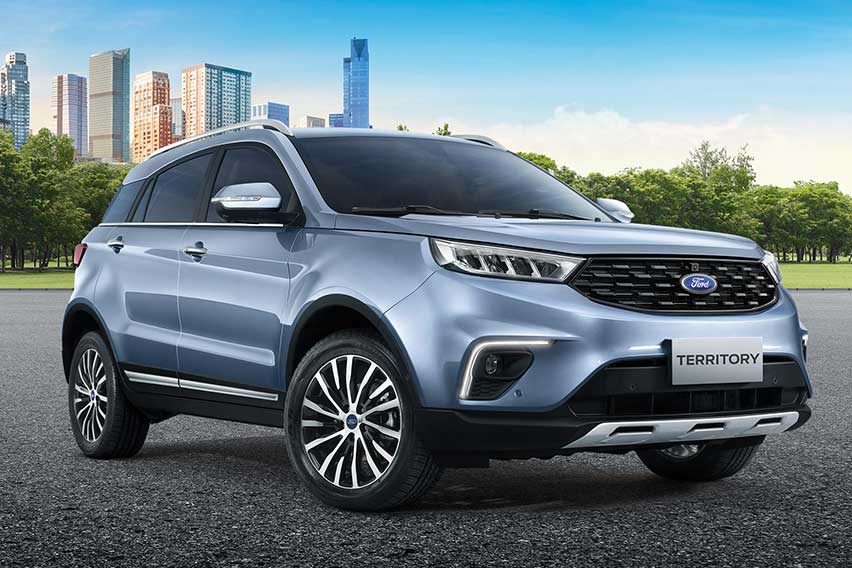 MANILA: Ford Philippines has released the updated price list of its select models and variants, effective starting yesterday, March 1. The price increase was implemented to comply with the Department of Trade and Industry's provisional safeguard duties on imported vehicles.
Ford has raised the prices of select variants of Ford Ranger, except the Ranger Raptor and the Ranger Wildtrak 4x4. Also included in the price change is the Ford Territory Trend variant. Notably, the Territory Titanium variant maintains its retail price of P1.31 million.
To properly observe the government's safeguard measures, Ford Philippines is taking on the partial amount of tariff in select variants.
The updated prices of select Ford Ranger variants and Ford Territory Trend are shown below.
| | | | |
| --- | --- | --- | --- |
| MODEL VARIANT | Retail Price as of February 28, 2021 | Price Increase | New Retail Price effective March 1, 2021 |
| Ford Ranger 2.0L Wildtrak 4x2 AT | P1,455,000 | P85,000 | P1,540,000 |
| Ford Ranger 2.2L FX4 4x4 AT | P1,416,000 | P94,000 | P1,510,000 |
| Ford Ranger 2.0L Wildtrak 4x2 MT | P1,390,000 | P90,000 | P1,480,000 |
| Ford Ranger 2.2L FX4 4x4 MT | P1,356,000 | P94,000 | P1,450,000 |
| Ford Ranger 2.2L FX4 4x2 AT | P1,316,000 | P64,000 | P1,380,000 |
| Ford Ranger 2.2L XLT 4x2 AT | P1,236,000 | P94,000 | P1,330,000 |
| Ford Ranger 2.2L FX4 4x2 MT | P1,256,000 | P64,000 | P1,320,000 |
| Ford Ranger 2.2L XLS 4x4 MT | P1,181,000 | P123,000 | P1,304,000 |
| Ford Ranger 2.2L XLT 4x2 MT | P1,176,000 | P123,000 | P1,299,000 |
| Ford Ranger 2.2L XLS 4x2 AT | P1,092,000 | P123,000 | P1,215,000 |
| Ford Ranger 2.2L XLS 4x2 MT | P1,062,000 | P93,000 | P1,155,000 |
| Ford Territory 1.5L EcoBoost Trend CVT | P1,199,000 | P78,000 | P1,277,000 |
Photo from Ford Philippines
You might also be interested in
Latest Ford Cars Videos on Zigwheels