Hyundai PH says it maintains a strong dealership network despite COVID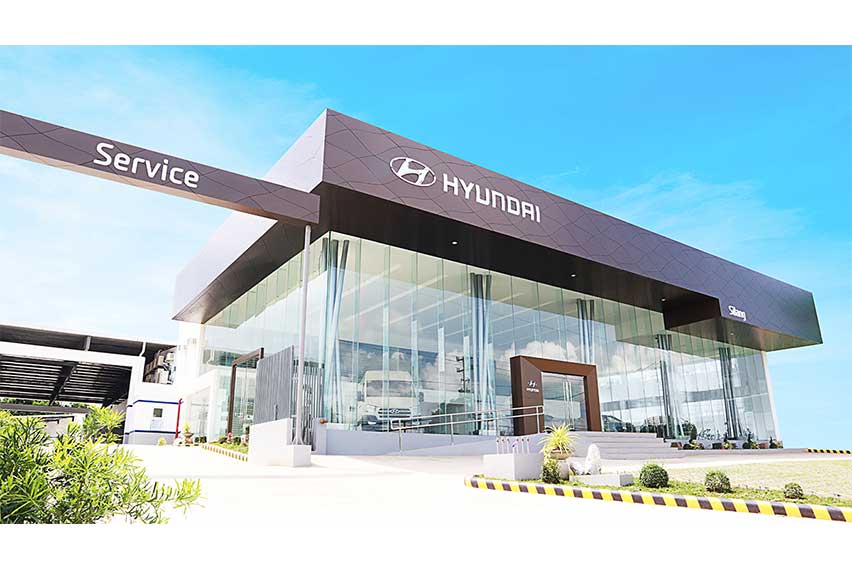 MANILA: Hyundai Asia Resources, Inc. (HARI) is taking pride in its strong dealership network despite the challenges in the current COVID-19 pandemic. HARI said it has been maintaining its 40 fully operational dealerships in the country, together with the 15 Hyundai "i-spaces" in North Luzon, Metro Manila, South Luzon, Visayas, and Mindanao.
HARI celebrated its 20th year in the industry by presenting a leveled-up dealership expansion plan, starting with Hyundai Silang that will be opening soon.
In her speech at HARI's 2021 National Dealer Conference, HARI President and CEO Ma. Fe Perez Agudo stated, "Remember that we opened 2020 on a high note with the back-to-back launches of Hyundai Angeles and Hyundai Baguio. After Hyundai Silang, we shall be seeing the rise of a new dealership in Roxas City, Capiz; the relocation of Hyundai Manila Bay and Shaw Boulevard; and the conversion of Hyundai E. Rodriguez, Baliwag, Tacloban, and Dumaguete to Hyundai's Global Dealership Space Identity (GDSI). We shall also be adding to our number of i-spaces in strategic locations in Isabela, Nueva Ecija, and Mindoro, where foot traffic is heavy."
Hyundai i-spaces are showrooms located inside the malls and other high foot traffic areas. The brand introduced this showroom concept to provide an alternative space where customers can check out their preferred models on their leisure time.
HARI has proven its efficiency and reliability as an automotive brand as it is the first in the industry to implement health and safety guidelines to comply with the community quarantine protocols. The Hyundai Guidelines for Protection and Safety (GPS) are followed on all Hyundai dealerships in the country to safeguard the wellbeing of all employees and customers. To properly observe these protocols, Hyundai dealerships were required to modify their physical facilities and processes. Two months after the enforcement of the general community quarantine in the country, all 40 Hyundai dealership service centers have been fully operational to fulfill their customer's auto maintenance and repair needs.
Agudo added, "With Hyundai GPS and by going fully digital in our Sales and After Sales services via Hyundai HOME Page and ARMOR, respectively, we offer customers efficient, safe, and welcoming venues in both the physical and the virtual spaces. We are more than ready to make 'power forward' moves into 2021."
Photo from Hyundai Asia Resources, Inc.
Also read: Hyundai defines electric mobility future with Ioniq 5
You might also be interested in
Latest Hyundai Cars Videos on Zigwheels