Isuzu PH opens Pagadian City dealership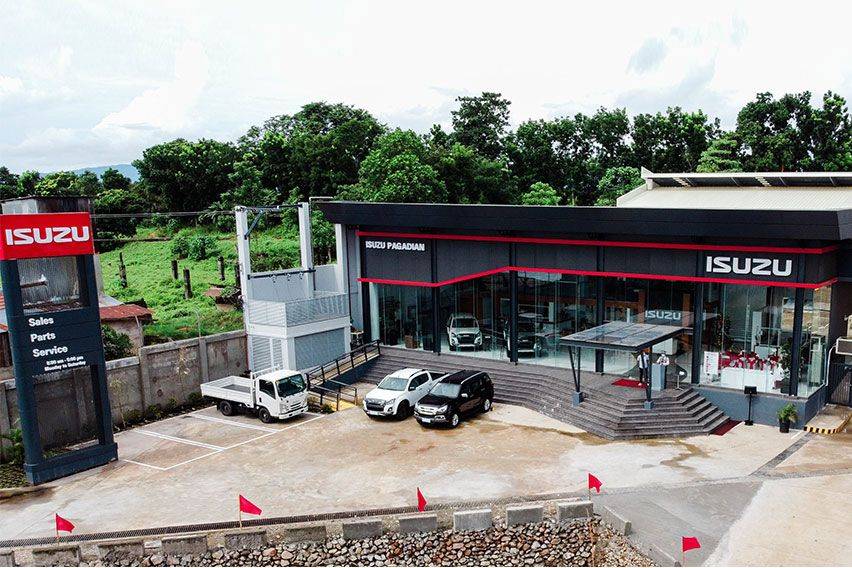 MANILA: Isuzu Philippines Corporation (IPC) opened its 43rd Philippine dealership — one that is seen to establish a foothold for the company in Western Mindanao.
The Pagadian City outlet in Zamboanga del Sur also underscores IPC's "aggressive expansion and modernization efforts," and is the third dealership facility to adhere to the new Isuzu Outlet Standardization (IOS).
During an online press conference last week, IPC executives and North-Min Automotive Dealership, Inc. (NMADI) presented images and videos of the new Isuzu Pagadian, located in Barangay Tiguma, considered "one of the rapidly developing commercial and agricultural locations" of the city.
The facility, a satellite of Isuzu Butuan, sits on a 3,871-sqm lot. Its 255-sqm showroom display, according to Isuzu Pagadian General Manager George Ongchua, can accommodate three light commercial and one commercial vehicle. The service bays can take five light commercial vehicles and two commercial vehicles; five slots are available for body repair and paint work. There's also a wash bay and wheel alignment facility, along with nine parking slots available for customers.
Said IPC President Hajime Koso, "The addition of a new Isuzu dealership in our rapidly expanding network is a strong testament to the growing preference for the Isuzu brand as we continue to widen our reach to our customers in Region 9. This is another major milestone that we share with our new dealer partner North-Min Automotive Dealership, Inc., and we look forward to serving our customers in this area with the Isuzu Pagadian."
The executive underscored the "booming economy" of the location since the '90s and how it is a vital gateway to other cities to other cities of the Zamboanga peninsula. "Pagadian is one of the busiest cities of Mindanao. (With the opening) we should be able to do business in the (rest of) region."
Meanwhile, the IOS-compliant facility is expected to "enhance the overall customer journey, highlighting an aesthetic, functional design that not only provides a more spacious and organized area for its users, but expresses Isuzu's new brand identity and its long-standing reputation for durable and reliable products." IPC said in a release that Isuzu Pagadian will deliver "a more seamless automotive retail experience for both customers and dealership personnel."
Ongchua noted that Isuzu is the "first major automotive brand," in Zamboanga del Sur. "Isuzu trucks and light commercial vehicles have proven time and again that they are perfectly suited to the varying and challenging terrains and road conditions of Mindanao. With the establishment of Isuzu Pagadian… we are very confident that the good reputation of the Isuzu brand in the region will be extended to its dealership services."
The dealership official reported that Isuzu's pickup products and Mu-X SUV are "moving" in the market, and he foresees a heightened demand for medium-duty trucks — particularly for local enterprises looking to transport fish to Cagayan de Oro. "We also have an area reserved for future expansion," he revealed during the Q&A portion of the presser.
When asked about difficulties posed by the pandemic, Ongchua replied, "I've gone through four automotive crises, but there's always an opportunity. It's not always night. After the night comes the day. What's important is that we do our best with what we have."
Photos from Isuzu Philippines Corporation
Also read: Isuzu PH digitally unveils 2020 D-Max Boondock 4x4 pickup
You might also be interested in
Latest Isuzu Cars Videos on Zigwheels