Suzuki PH breaks ground on new Davao dealership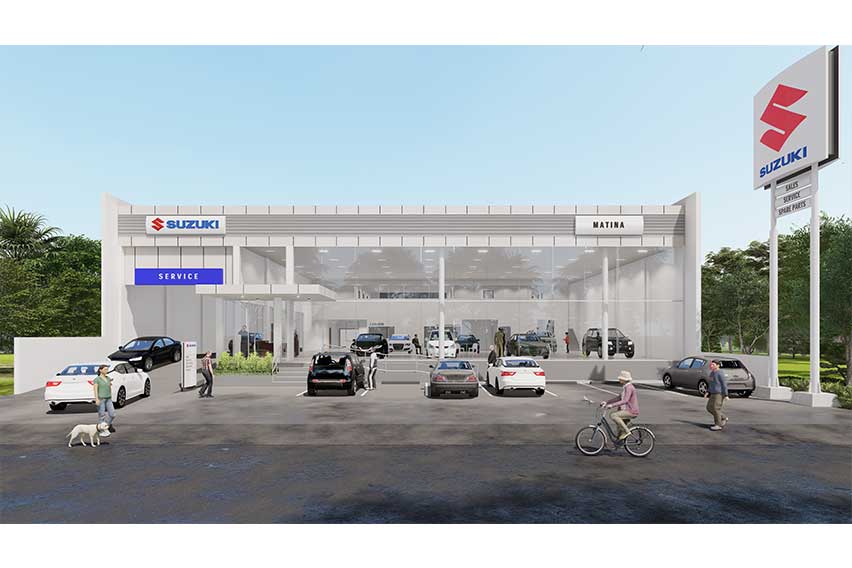 MANILA: Suzuki Philippines, Incorporated (SPH) is set to open a new dealership in Davao City early next year under the Autocentrale Group.
To rise along General Douglas MacArthur Highway, Talomo, Davao City in Davao del Sur, Suzuki Auto Matina will cover 3,000sqm. It can accommodate seven units for display, and features eight work bays for servicing.
Suzuki officials say they've observed a growing car demand in the Davao region, which means it makes sense to extend their services into the area.
A virtual ground breaking ceremony was held with the presence of Cebu Autocentrale Corp. President Brian Chua, Cebu Autocentrale Corp. Managing Director Deborah Chua, and Suzuki Philippines Vice President and Automobile Division General Manager Keiichi Suzuki.
"We in Suzuki Philippines are optimistic that the new Suzuki Auto Matina will attain its goals in the many years to come, and will definitely strengthen our presence with our growing market in Davao. Through this new dealership, it solidifies the team's commitment to provide quality service and offer only the best of Suzuki's top-notch products," said Keiichi.
Suzuki Auto Matina is the brand's sixth dealership under the Autocentrale Group. Cebu Autocentrale Corporation presently manages five more Suzuki dealerships including Suzuki Auto North Cebu, Suzuki Auto SM City Cebu, Suzuki Auto Mactan, Suzuki Auto SM Consolacion, and Suzuki Auto Cagayan de Oro.
For more information about Suzuki cars and dealerships, visit http://suzuki.com.ph/auto/ and follow them @suzukiautoph on Twitter and Instagram.
Photos from Suzuki Philippines Incorporated
Also read: Suzuki PH loans 3 Super Carry units to Marikina LGU
You might also be interested in
Latest Suzuki Cars Videos on Zigwheels