Volvo Cars celebrates decade-long success with Geely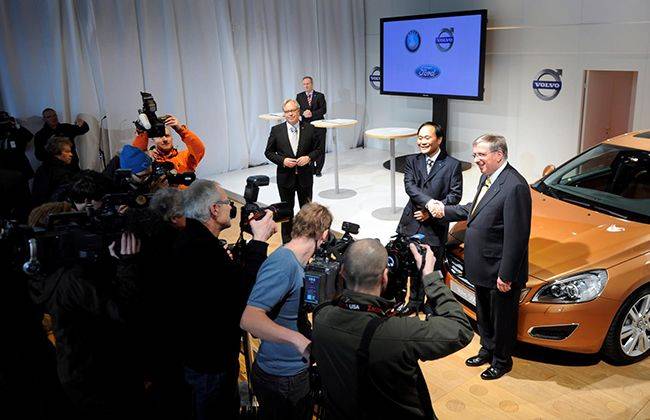 MANILA: European car company Volvo Cars celebrated its 10th anniversary with Zhejiang Geely Holdings (Geely) last March 28.
Under Geely ownership, the brand has evolved from a distinctly European company into a multinational leader in the premium car industry. It has racked up profits, revenues, and sales along the way. For the first time in more than 90 years of being in the car industry, Volvo Cars sold more than 700,000 vehicles in 2019.
Volvo Cars also strives to become a forerunner in autonomous drive technologies and electrification. This is the objective of the car brand as it continues to establish closer collaboration with its sister marques.
Volvo Cars chief executive Håkan Samuelsson said that under Geely, a new era began for Volvo, which brought them to greater heights. They fully revamped their portfolio of products, built a global footprint, nearly doubled revenue, and transformed from break-even to profit-earning. One of the goals of the company in the future is global expansion.
By 2025, Volvo Cars also aims that half of its sales volume worldwide will include both hybrids and purely electric cars. These cars will form a more significant Volvo generation founded on SPA2, the successor to its influential modular vehicle design. Another goal of Volvo is to build millions of direct customer connections through modern ways of mobility.
Such goals were made possible because of the development of a reliable and potential business model for the past 10 years. This has given Volvo Cars a strong foundation for continuous growth.
Despite the separation from Ford Motor Company in 2010, Volvo Cars and Geely set out a new vision for the Swedish brand. The idea was based on a few principal aspects, namely, technological independence, a global network for production, a strong branding, and Geely's leadership.
Beginning with the XC90 model in 2014, the company fully updated its product line with a collection of brand-new saloons, estates, and SUVs. The new models were also based on the CMA modular architecture, aside from the SPA modular vehicle layout — all of which was co-developed by Geely and Volvo. Its new range of models has proven to be a phenomenal success, as it produced six successive record profits and sales records.
Volvo has also extended its production and R&D network worldwide. Beginning with two manufacturing facilities and one engine facility in Europe, it currently has four additional production sites and an R&D center in China. It also has one United States car plant that is fully operational.
Putting emphasis on quality dimensions and evoking a Scandinavian image that is unparalleled in the automobile industry, a revitalized Volvo brand has also pushed the company to new heights.
You might also be interested in
Latest Volvo Cars Videos on Zigwheels