Harley-Davidson PH rolls out all-new Pan America 1250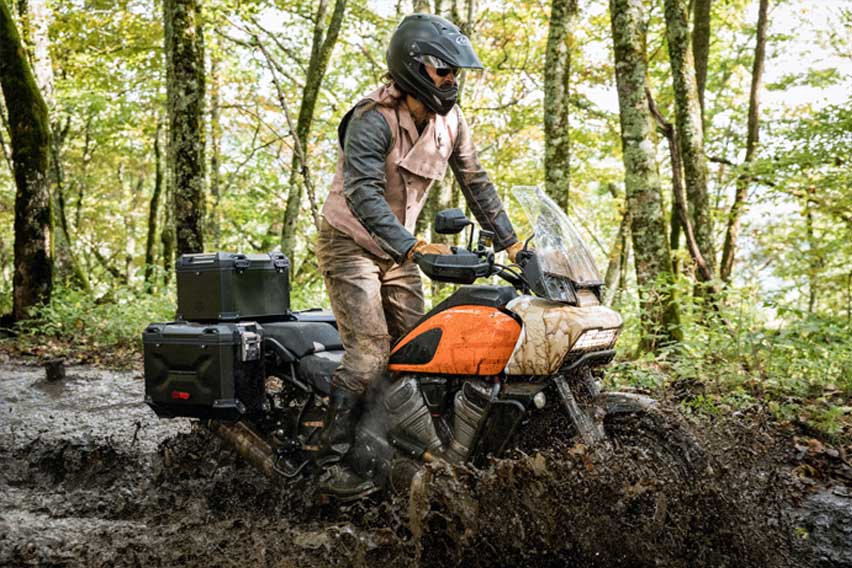 MANILA: Harley-Davidson Philippines recently unveiled the all-new Pan America 1250 adventure motorcycle, which is designed to explore any kind of terrain.
In a statement, Harley-Davidson Chairman President and CEO Jochen Zeitz said, "I've put in many miles aboard Pan America, in beautiful and remote parts of the world and have experienced the innovations and capabilities that will unlock our brand's passion for adventure for more people around the world. I am truly excited about Pan America. Adventure touring is a natural fit for Harley-Davidson."
The Pan America 1250 targets adventurous riders who love to travel along mountain trails, dirt paths, river valleys, and wild spaces. Actor Jason Momoa was able to experience an early test ride of the adventure motorcycle and as an enthusiast, he partnered with Harley-Davidson to promote the innovative features that the brand has set in store for its customers.
Momoa stated, "Pan America is the machine that will allow me to extend my passion for Harley-Davidson to the ends of the earth and I am absolutely stoked to be a part of it. It's the best Adventure Touring bike I have ridden, and I know other adventurers like me who are consumed by wanderlust will love it."
The Pan America uses the all-new Revolution Max 1250 engine with a 1,250-cc displacement. The engine produces a low amount of torque to deliver a better off-road performance.
The motorcycle is equipped with modern technology features that will boost the rider's confidence. The rider can choose among its multiple electronically controlled ride modes to adapt the motorcycle's performance to the road condition and riding style. It also features an adaptive ride height technology that automatically adjusts the riding position when halted to the peak ride height when the motorcycle is in motion. The motorcycle is designed with a lower suspension at rest for easier mounting and dismounting.
To learn more about the Pan America 1250, visit any Harley-Davidson local dealer or check it out at h-d.com/PanAmerica.
Photos by Daniel N. Johnson and Harley-Davidson Philippines
Also read: Harley-Davidson Asia holds first-ever virtual owners group rally
Harley-Davidson Motorcycle Models
You might also be interested in
Latest Harley-Davidson Motorcycles Videos on Zigwheels