TVS unveils 3-wheeler shuttle and a scooter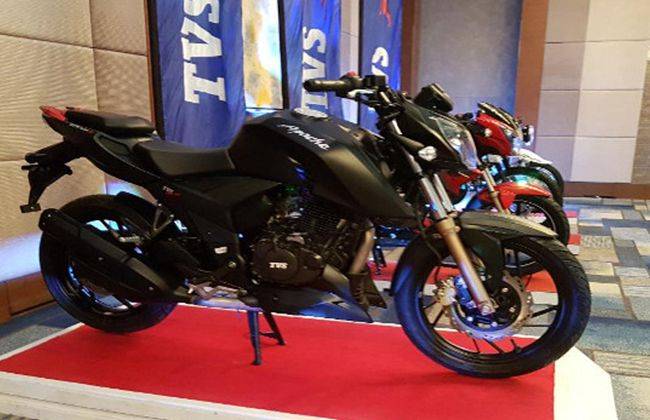 MANILA: Indian Motorcycle company, TVS has recently introduced two new attractive vehicles to the country. The vehicles are - the TVS Dazz 100cc Scooter and the TVS King Fi Three-wheeler shuttle. The new three-wheeler shuttle has already started gaining abundance of popularity and attention in many significant cities of the world.
According to TVS officials, their newly launched products are a statement that the company is all out for competing with the rapidly growing motorcycle industry of the Philippines.
The President and CEO of TVS motor company, KN Radhakrishnan says, "The launch of TVS King and TVS Dazz has opened two new segments for us and we are confident that both products will be well received by the rapidly growing market".
In 2016, TVS introduced itself to the local sphere of small displacement motorcycles by bringing in six products in the underbone, backbone solo and business backbone segments.
Four people (including the driver) can easily fit in the ravishing new TVS King Fi Shuttle and is going to give a very tough competition to its opponent- the Piaggio Ape. The newly launched shuttle has a 200cc, seven-port low-friction engine and it can easily swerve through traffic. It is equipped with easy-to-operate parking brakes and has a top speed of 62 kmph.
The shuttle's advanced electronic fuel-injection system makes for notable fuel efficiency and the peak power for this vehicle is noted at 10hp. The company has yet not revealed the shuttle's price.
The newly launched TVS Dazz on the other hand, is equipped with a fuel-efficient 110cc, single-cylinder engine. It is best suitable for city-cruising. This scooter produces 8.57hp at 7,500rpm and a maximum torque of 8.3Nm at 5,500rpm.
Both the new products by TVS i.e. the King-Fi shuttle and the Dazz meet with the Euro 3 standards as per TVS's policies. The all-new TVS Dazz is priced at Php 49,990.
The brands' local line up which includes (underbone) the Neo XR 110cc, available at P41,900 and the Rockz 125cc is priced at P56,900, the (backbone solo) Apache 180 is priced at P71,900 and the Apache 200 Fi is priced at P109,990; the Max 4R 125cc is available at P45,990 (business backbone); and the (scooter) XL 100 is priced at P29,990.
At the time of the launching ceremony of the new products from TVS at Makati Shangri-La, the dealer heads and authorities from Wheeltek Motor sales, Bacolod Eversure Marketing, Rhan Motor Center, Key Motors, Stargold Motorcycle Corporation and Gud Trading made their presence.
When the India based TVS Motorcycle company got ranked number one in the J.D Power Customer Service Satisfaction Survey for three Consecutive years, KN Radhakrishnan announced and guaranteed the accessibility of different spare parts and convenient after sale services for all of their products that arrive in the Philippines.
You might also be interested in