Foton Gratour Owners Reviews
Read below the Foton Gratour reviews provided by Filipino Cars buyers. Read reviews about Gratour performance, features & problems experienced by Cars owners. Till date, 12 genuine owners have shared their feedback on Foton Gratour, of which, 12 users are happy.
Read More
Read Less
Must Read Foton Gratour Reviews
Write a Review
Read reviews that mention
All
Specs (4)
Price (1)
Mileage (4)
Latest
Helpful
Critical
Positive
Affordable and practical

For people who need an affordable minivan in the Philippines, the Foton Gratour TM 300 is undoubtedly the best choice in its segment. I bought it a year ago and in terms of practicality, usability and overall performance, it is an unparalleled package at its price. I own the 14... Read More

Performance is average, but cabin space is brilliant

Foton is not a brand I like, so you can call me biased, but this car does have serious flaws. Firstly, the performance is really average because the acceleration and the engine power seem very low. I understand at full capacity, this vehicle can be difficult to speed up but... Read More

Superb utility

The Foton Gratour is a superb utility van. We have two of these vans in our company and they never sit idle. We use one of them daily to carry office passengers. The Gratour is a great van for office trips. It carries a limited number of passengers though. The cabin is spacious... Read More

Small sized yet eight seater cars from Foton

Last weekend I decided to pay a visit to a nearby Foton showroom as I was intending to replace my recent car. The moment I entered within, my attention was automatically grabbed by this very exclusive edition of Foton, Foton gratour. What intrigued me the most about the car is... Read More

Notable commercial vehicle from the stable of Foton

Recently I heard about this newly launched commercial vehicle in market which is being thoroughly appreciated by my friends. So naturally I got charmed and thought to check this out one day by visiting the showroom. What I could observe with that exploration is this has been... Read More

Capable traveler

The Gratour is a very practical minivan. It is strongly built and has all the qualities that clients look out for. This is also a very useful vehicle for large families. There's lots of space inside. I own a number of trucks and people carriers and this is easily the best... Read More

Durable Manufacturing

The durability of this model is worth appreciating from all corners. I have longed for a commercial vehicle to finally start with my errands plans. But so many options to choose from, getting the right match for my requirements was really a hectic decision. I didn't want to... Read More

Practical And Useful

Besides the happiness a four-wheeler brings into your life, it comes with a bunch of responsibilities to execute on your part. Right from its maintenance to its feed regularly, a car calls for lots of nourishment to be at its best. The Moment I thought to be worthy of getting... Read More

Efficient and Flexible

Stepping out of the house with a mate like Foton Gratour makes every tour much easier. The cargo space in this mini truck is huge for loading wares that need quick transportation. The 2.2L turbo engine makes the truck able to produce a decent horsepower of nearly 87 hp and... Read More

Smart and Amusing Pickup Truck

The charismatic chase of the pickup truck gives me a superior touch of power and liberty to wave through the roads. The truck drives smoothly on all terrain conditions by its manual transmission. It gives full control in my hands for deciding the driving magnitudes. The diesel... Read More
User Reviews
Big Saving !
Price Starts at ₱800,000 ! Find the best deals on used Foton Gratour in Manila.
Used Foton Gratour
Sell your car at the best price
Verified and genuine buyers
Free listing
List your car
Compare Foton Gratour with Alternatives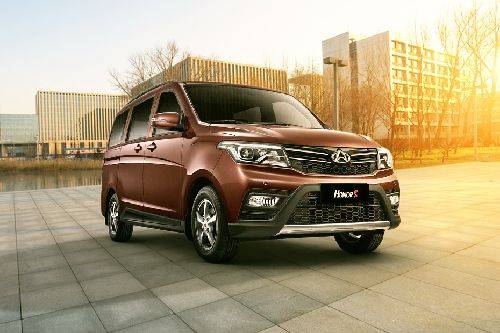 Engine
1.5L Gasoline Engine, 4 Cylinder 16 Valve
Compare Variants Of Foton Gratour
Discover New Cars
Van
For Business Cars
Gasoline
Get easy loan for your Cars
EMI starting from

₱9,178 /month
Get Loan