Top driving destinations after the ECQ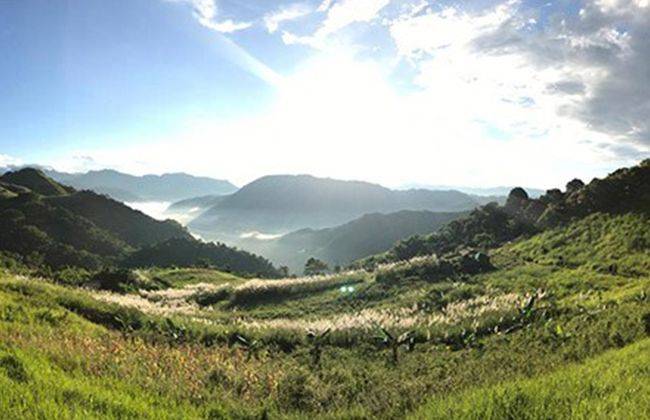 Perhaps you love traveling during this time of the year, but the enhanced community quarantine (ECQ) in the country prevents you from doing so. Boredom may have hit you now, but you have no choice but to stay at home until the ECQ ends on April 30. It's the least you can do.
You may be living within the metro, and you may have plans in mind once the COVID-19 ECQ lifts. The thing is, it might still not be a good idea to book an international or domestic flight for a quick weekend getaway somewhere.
So here are some driving destinations that are just two to three hours away from Metro Manila if you need to get enough time and breathing space after the ECQ.
Treasure Mountain and Pililia Wind Farm in Rizal
Are you fond of trekking or hiking? Then the Treasure Mountain in Tanay is perfect for you. It's just a 1.5- hour drive away from Manila if you are going to take the Marilaque Highway or Marikina-Infanta Highway. Once more, you don't need to go to Sagada or Mt. Pulag to experience stunning mountain views. If you're not into hiking or trekking, you can also drive around and take photos in the surrounding area. You can also book an overnight stay, and the area is known as an excellent site for team-building activities.
About two to three hours away from Metro Manila, you can also visit the Pililia Wind Farm, which provides an alternative source of energy in Rizal. To reach the area, you need to pass through the Manila East Road via Tanay, Angono, Binangonan, Baras, Morong, Cardona, or Taytay. You don't need to go to Ilocos Norte to check out its 27 wind turbines. Because of its surrounding lush landscapes and a tranquil lake, Pililia Wind Farm is considered an ideal getaway spot.
Photo from the Pililia Windmills Official Facebook Page
Hotels and restaurants around Taal Volcano, Tagaytay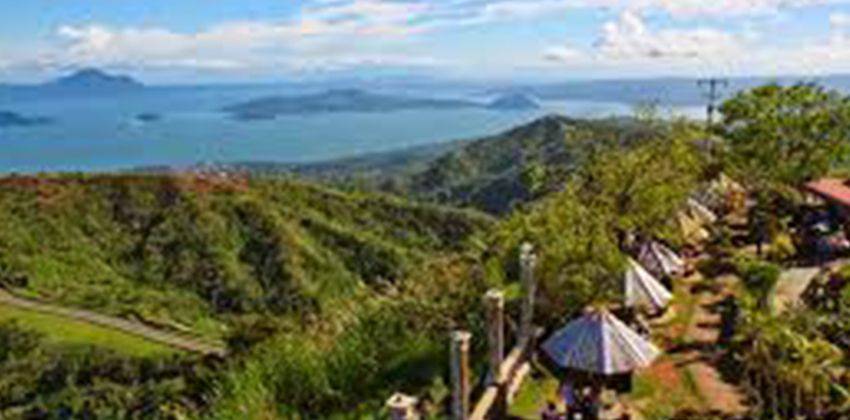 Tagaytay, Cavite is a two- to three-hour drive from Metro Manila via the South Luzon Expressway (SLEX) or the Cavite Expressway (CAVITEX). It is where you can experience cold weather similar to that of Baguio City. Once you have reached it and you wish to explore the area, you can book an overnight stay in one of its beautiful bed-and-breakfast hotels such as the Taal Vista Hotel, Puzzle Mansion, or Eco Hotel.
Yet, if your ultimate goal is to go on a food adventure, you can try Breakfast at Antonio's or the Bag of Beans. These are restaurants where you can enjoy traditional coffee concoctions and classic breakfast buffets. For a gastronomic lunch or dinner near Taal Volcano, you can go for the known restaurants surrounding it, namely, Sonya's Secret Garden, The Veranda Buffet, Taza Fresh Table (featuring a Mediterranean-style cuisine), Mountain Brew (for local dishes), and Balay Dako (with its festive lunch buffet). After splurging on food and roaming around Taal, you can go for a relaxing massage or spa treatment at the Bathhouse at Qi Wellness Living or Nurture Wellness Village.
Photo from https://www.tagaytay.gov.ph/
Barasaoain Church and Bistro Maloleño in Malolos, Bulacan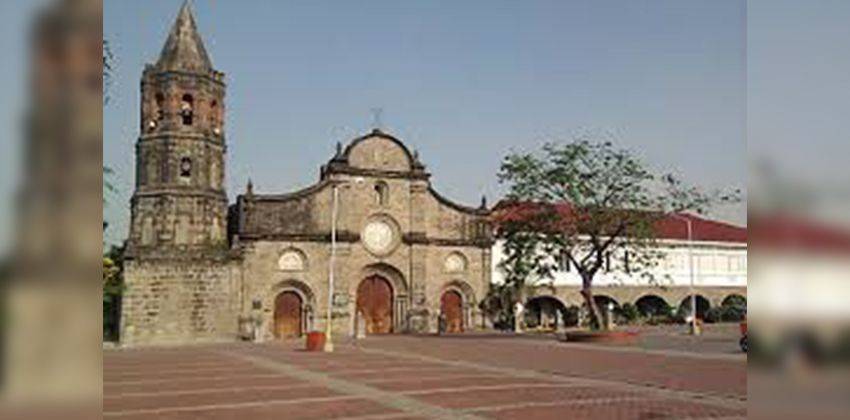 Bulacan is not just famous for its history, but also its wide variety of sites and food trip options. It is a two- to three-hour drive from Metro Manila if you take the North Luzon Expressway (NLEX).
If you're opting for a relaxed road trip, drive to the historic Barasoain Church in Malolos. You can take time to visit the well-known restaurants in the municipality like the Bistro Maloleño, where you can taste traditional and mouth-watering Tagalog dishes. It is known as the "Home of the Authentic Bulacan Heritage Cuisines." Before going home to Manila, buy some pasalubong, such as the traditional inipit or ensaymada for your friends and family.
Photo from https://www.barasoainchurch.org/the-church
Historical landmarks in Corregidor, Bataan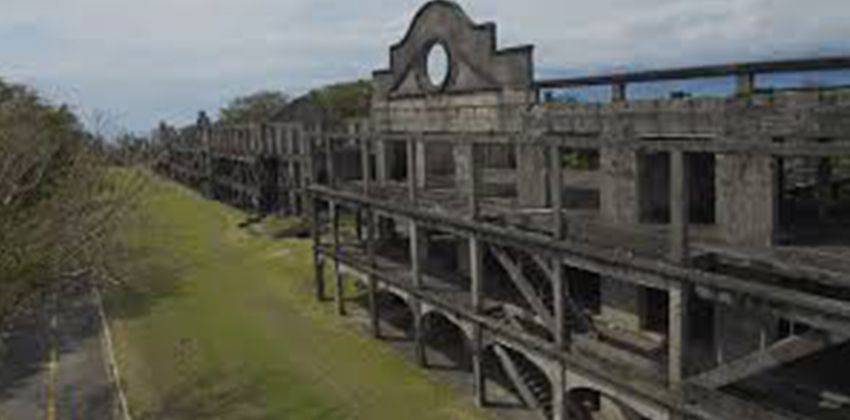 If your goal is to drive somewhere after the ECQ but want to learn more about the culture and history of the Philippines, then Corregidor in Bataan is the ideal place for you. It is a three-hour drive from Metro Manila if you take the Subic-Clark-Tarlac Expressway (SCTEX), the San Fernando toll exit, or the NLEX.
Corregidor is regarded as a small island at the entrance of Manila Bay. Since World War II, it has been a tourist attraction, and is also famous for its hiking and mountain biking trails. Corregidor boasts historical landmarks such as the Filipino Heroes Memorial, Pacific War Memorial, Malinta Tunnel, Middle-Side Barracks, Death March Marker, the Japanese Garden of Peace, and the Corregidor Lighthouse. You can also drop by the Las Casas Filipinas de Acuzar in Bagac, Bataan where you can be transported to the glorious days of Old Manila.
Photo from https://corregidorphilippines.com/
Seven Lakes and Hulugan Falls in Laguna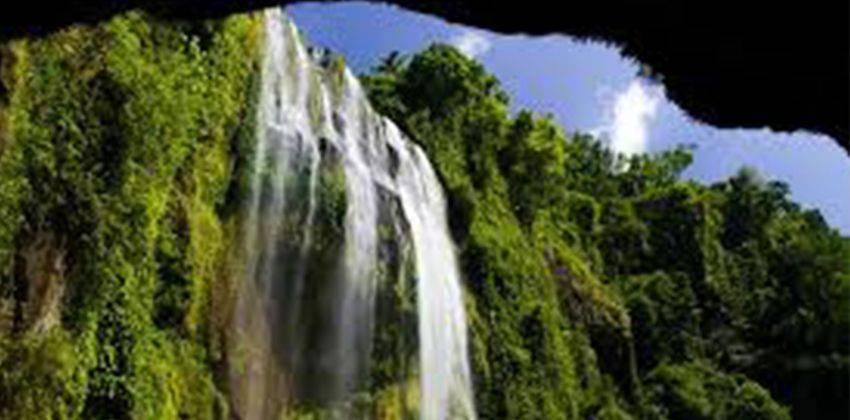 Considered the Beach Resort Capital of Luzon, Laguna is famous for its dense forest, cascading waterfalls, majestic lakes, and tranquil islands and beaches.
The Seven Lakes of San Pablo is a two- to 2.5-hour drive from Metro Manila via the SLEX. These pristine lakes are situated between two dormant volcanoes, Mt. Banahaw and Mt. Makiling. You can take a relaxing dip or go fishing on each of these lakes, namely, Bunot, Calibato, Mohikap, Palakpakin, Pandin, Sampaloc, and Yambo. Meanwhile, the Hulugan Falls in Luisiana is a three-hour drive from Manila through SLEX going to Calamba. Aside from taking a dip, you can also go trekking while taking photos of its surrounding views.
Photo from the Official Facebook Page of Hulugan Falls
Mt. Arayat and the local restaurants of Pampanga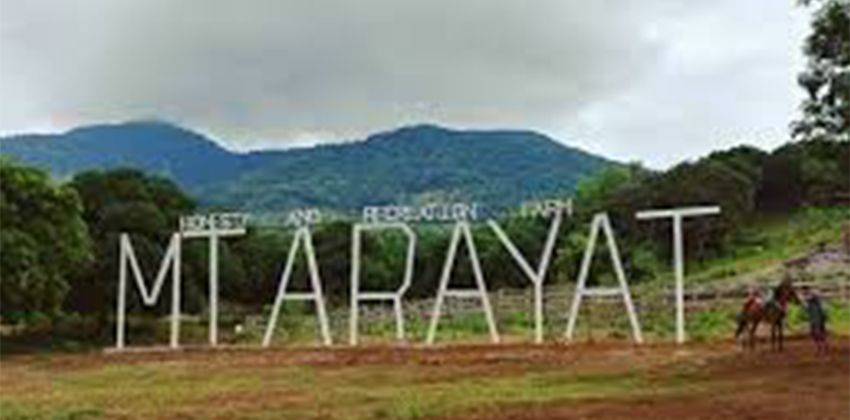 One province you can surely drive to after the ECQ is Pampanga, two or three hours from Metro Manila via the NLEX. Pampanga's well-known hiking spot is Mt. Arayat, an extinct volcano in Central Luzon. If you're a hiker or trekker, you can challenge yourself to reach its peak and experience the breathtaking views of the Pampanga plains and its adjacent mountains. You can also explore its hardwood forest, and there are theme parks around Mt. Arayat, which makes it a sought-after tourist attraction, especially if you are traveling with your family.
Pampanga is best known as the culinary capital of the Philippines because of its unique food culture. After roaming around Mt. Arayat, you can sate your appetite with a few signature Kapampangan dishes like kare-kare, sisig, bringhe (Kapampangan paella), Bulanglang Kapampangan (mixed vegetables), and the exotic Kamaru (mole cricket). Aside from its local restaurants, you can also buy some Kapampangan delicacies like atchara, balo-balo (fermented shrimp and rice), and tocino as pasalubong.
Photo from the Official Facebook Page of Mt. Arayat
Anilao Sombrero Island and Fortune Island in Batangas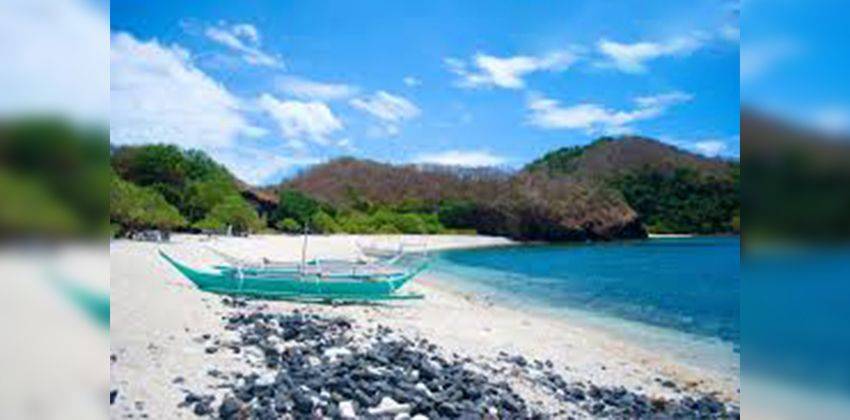 Batangas is a two- to three-hour drive from Metro Manila if you will take the SLEX or CAVITEX, depending on what part of the province you will be heading to. Batangas is known for its spectacular island beaches and idyllic coral reefs. One famous diving spot is the Sombrero Island in Anilao. You can park on one of its diving resorts and rent a boat to take you to the hat-shaped island (hence the name), where you can sunbathe on powdery soft sand and snorkel on its pristine waters.
Another known island in Batangas is Fortune Island, which depicts that of the Acropolis of Greece with its intricately made structures. It is located 14 kilometers away from the coast of Nasugbu, Batangas. You can also go for a dip in the crystal-clear waters of Fortune Island or walk and sunbathe on its beautiful white sand. You can also dive and snorkel to get a closer look at its remarkable coral reefs.
Photo from http://anilaodivingresort.com/sepoc-beach-center-picnic-photos/
Sell your car at the best price
Verified and genuine buyers
Free listing
List your car
You might also be interested in
Car Articles From Carmudi
journal
advice
financing
insurance
Isuzu PH to launch new D-Max variant

Geely GX3 Pro: Pros and cons

Honda previews exhibit for upcoming 2023 Japan Mobility Show

Volvo Recharge models now in PH

LTO to deploy additional personnel to man EDSA bus lane
How intense heat damages your car

Cherryl Anne Cruz,

May 08, 2020

How Often Should I Clean My Air Conditioning System?

Cherryl Anne Cruz,

Jul 21, 2017

How Can You Avoid Back Pain When Driving?

Margarett Escano,

Sep 15, 2017

How to Buy a Family Car

Cherryl Anne Cruz,

Jul 21, 2017

How to Test Drive a Car Before Buying

Wilbert Tan,

Jul 21, 2017
Advantages and Disadvantages of Car Financing

Wilbert Tan,

Jul 21, 2017

Most Common Car Financing Issues & How to Solve Them

Cherryl Anne Cruz,

Jul 21, 2017

What Is Effective Interest Rate

Wilbert Tan,

Jul 21, 2017

What Is a Secured Car Loan?

Cherryl Anne Cruz,

Jul 21, 2017

Car Financing vs. Car Loans

Cherryl Anne Cruz,

Jul 21, 2017
Is My Address Making My Car Insurance Expensive?

Cherryl Anne Cruz,

Jul 21, 2017

Everything You Need to Know About GAP Insurance

Cherryl Anne Cruz,

Jul 21, 2017

Car Insurance for Newlyweds- Combining Policies

Wilbert Tan,

Jul 21, 2017

How to Calculate Your Premium

Wilbert Tan,

Jul 21, 2017

The Different Levels of Car Insurance in the Philippines

Cherryl Anne Cruz,

Jul 21, 2017
Top driving destinations after the ECQ
Choose a city to get promos and prices in your area