DOTr releases ECQ public transport guidelines in NCR+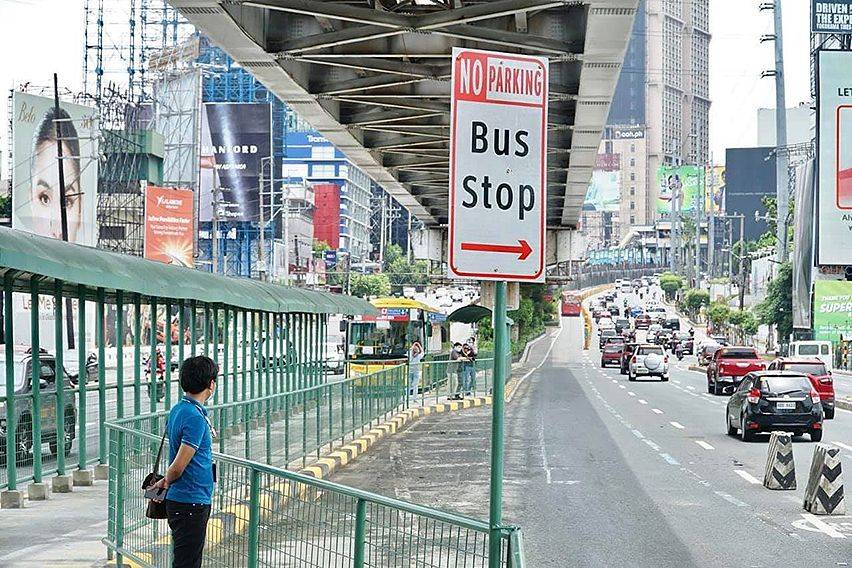 MANILA: The Department of Transportation (DOTr) has released updated guidelines on public transportation in accordance with the resolution by the Inter-Agency Task Force for the Management of Emerging Infectious Diseases (IATF-MEID) to upgrade the community quarantine category in the NCR+ bubble, which includes Metro Manila, Bulacan, Cavite, Laguna, and Rizal, to enhanced community quarantine (ECQ) from March 29 to April 4.
DOTr officials announced the updated transport and travel protocols for air, maritime, rail, and road transport sectors yesterday, March 28.
In the aviation sector, DOTr mandates that international inbound passenger capacity at the Ninoy Aquino International Airport (NAIA) must be limited to a maximum of 1,500 passengers per day. Meanwhile, domestic flights are allowed depending on the requirements on capacity and frequency of flights that may be implemented by the local government units (LGUs) outside of the NCR+ bubble. Airlines are also required to screen departing passengers as flights must be limited to essential only and can only carry Authorized Persons Outside of their Residence (APOR) only.
In the maritime sector, transport operations must be limited to 50% capacity. Maritime transport is limited to those allowed under the IATF omnibus guidelines. Requirements and guidelines by LGUs where voyages originate and end must also be followed. DOTr still allows vessel operations and cargo handling operations subject to compliance with the omnibus guidelines. All maritime vessels and port facilities are mandated to strictly observe health and safety protocols.
The railway sector's passenger capacity must be retained to 20% to 30% — 370 passengers for LRT-1, 274 for LRT-2, 372 for MRT-3, and 310 for PNR. DOTr has also released the railway operations schedule for Holy Week as they will be conducting the annual maintenance and rehabilitation. The following schedule will be observed from March 30 to April 4:
MRT-3: No operations from March 30 (Holy Tuesday) to April 4 (Easter Sunday)
LRT-1: No operations from March 31 to April 4 (Easter Sunday)
LRT-2: No operations from March 31 to April 4 (Easter Sunday)
PNR: No operations on April 1, except for the Calamba-Tutuban trip; No operations on April 2 to 3
Public road transport is still allowed in areas under ECQ. Public utility buses (PUBs) and public utility jeepneys (PUJs) are still allowed to operate with 50% of the vehicle's capacity. To maintain physical distancing, the one-seat-apart rule and no-standing passenger policy must be observed. Only point-to-point trips are allowed for provincial buses. For UV Express, taxis, and transport network vehicle service (TNVS), only up to two passengers are allowed per row. On the driver's row, only one passenger must be allowed. Shuttle service vehicles are also allowed to operate, subject to strict physical distancing (one-seat apart) and health protocols. For tricycles, only one passenger is allowed. No passenger must be seated behind the driver. Only APOR are allowed to use motorcycle taxis. Operators of illegal motorcycle taxi services or "habal-habal" must be apprehended by enforcement agencies. Non-motorized transport and personal mobility device such as bicycles and scooters are allowed, as long as the rider strictly observes the physical distancing measures by the Department of Health (DOH).
The free transport services for medical frontliners will also continue to operate within the NCR+ bubble to decrease the capacity of PUVs,
Only APOR identified by the IATF are allowed for essential travel and operations of road transportations in the NCR+ bubble. Enforcers from the Land Transportation Franchising and Regulatory Board (LTFRB), Land Transportation Office (LTO), Philippine National Police (PNP), Armed Forces of the Philippines (AFP), Inter-Agency Council for Traffic (I-ACT), and IATF are deployed across the areas under ECQ to perform random inspections on PUVs and terminals to make sure that health protocols and operational requirements are strictly observed.
All transport sectors are mandated to implement the seven commandments inside public transport: wearing face masks and face shields, no talking and making telephone calls, no eating, keeping PUVs well-ventilated, conducting frequent disinfection, no passengers with COVID-19 symptoms are to be allowed inside public transportation, and observing appropriate physical distancing rule.
Photo from the Department of Transportation
Also read: Strict enforcement of health protocols ordered in ports
You might also be interested in
Latest Cars Videos on Zigwheels