Shell opens first-ever facility constructed from eco-bricks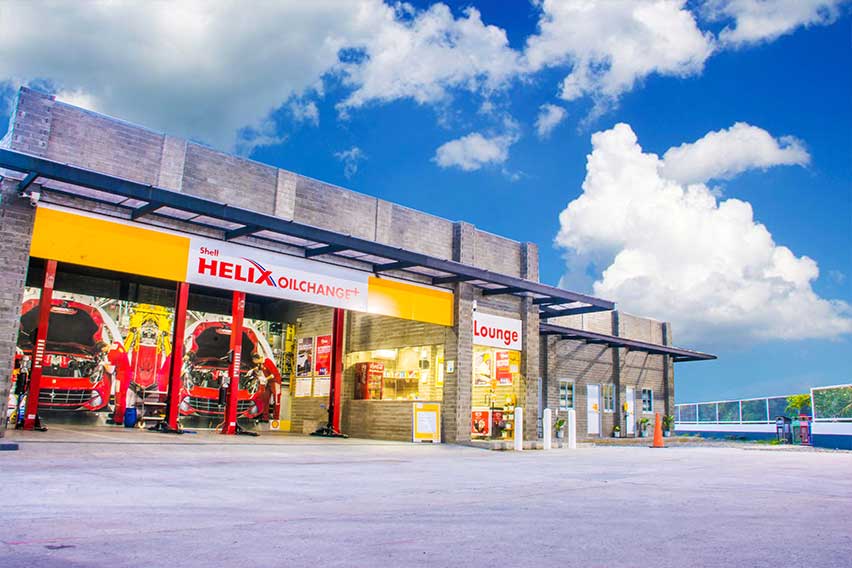 MANILA: Pilipinas Shell opened its first-ever retail station made of eco-bricks in Plaridel, Bulacan.
Shell and Green Antz Builders used eco-bricks from upcycled plastic waste to build the newly inaugurated station.
Present during the ribbon-cutting ceremony were Shell Mobility
HSSE Manager-East Paolo Sillona, Shell Mobility Territory Manager Shannen Lee, Shell District Manager for North Luzon Jon Cuadra, Shell Mobility Philippines General Manager and Vice President Randy Del Valle, Shell Retailer Joyce Vistan Leonardo, Plaridel Mayor Anastacia "Tessie" Vistan, and eco-bricks advocate Jocell Vistan Casaje.
In his speech, Del Valle said, "This past year has been all about accelerating our transformation to do better in our financial, social, and environmental dimensions. At Shell, we believe that this milestone station will not only help us reduce our carbon footprint and meet our ambition to reduce, reuse, recycle waste, but also set a precedent for smarter and cost-efficient station design."
The sustainable project is part of Shell's commitment to apply the circular economy approach, which aims to produce more reusable products. Green Antz provided 26,512 eco-bricks and upcycled 1,200 kg of plastic waste, which were collected from the waste management programs of different municipalities of Bulacan including Malolos, Plaridel, Pulilan, Baliuag, and San Ildefonso.
In a statement, Green Antz CEO Engr. Rommel Benig explained, "We call it urban mining. Instead of getting all the resources from the environment, we just look around and source for plastic waste. In fact, we're not calling it waste; we're calling it a resource."
Buildings constructed with eco-bricks are known to have better insulation which results in lower energy consumption. This will significantly reduce expenses and offer more environmental benefits.
Shell and Green Antz are also set to build another eco-brick project in Mindanao. Shell's social development group, the Pilipinas Shell Foundation, Inc. (PSFI), is planning to open a sustainable manufacturing hub in Cagayan De Oro. The project targets to enhance the waste management in Macajalar Bay and to open more job opportunities to the members of Macabalan Wharf Porters Association.
Benig added, "We're seeing a very good trend now. A lot of awareness is being created, and more and more companies and organizations are really getting involved in this now. This was not the case five, six, or seven years ago. So, we are excited about the future, where everybody is more environmentally responsible. We cannot do it alone, neither the government nor the private sector. But if we combine forces, we have a very good fighting chance to address the problem."
Shell is a proud member of the Alliance To End Plastic Waste and the World Business Council for Sustainable Development. The company has pledged US$1.5 billion to support plastic waste management for a greener environment.
Photos from Pilipinas Shell
Also read: Shell unveils more environment-friendly Bitumen FreshAir for infrastructure projects
You might also be interested in
Latest Cars Videos on Zigwheels