Used & 2nd hand Hyundai Cars for Sale Philippines
Mar 24, 2023 - Currently, 308 Used & 2nd hand Hyundai Cars for Sale Philippines online. Check out the largest stock of old cars at best price, avail good condition Second Hand Cars in all over Philippines, starting at ₱180,000 only.
As on Mar 24, 2023 there are 308 Used Hyundai cars available for sale in the Philippines. If we talk about the popular body type then 101
Used Sedan Models
, 65
Used Suv Models
, 51
Used Minivans Models
, 40
Used Van Models
and 22
Used Hatchback Models
are choice of filippino drivers. The Cheapest one is
1997 Hyundai Grand Starex 2.5 CVX
for the price ₱180,000 driven 120000 Km and the most expensive one is
2022 Hyundai Staria 2.2 CRDi Premium+ 8AT AWD
priced at ₱6.8 Million driven 300 km. Get great deals on good condition second hand Hyundai for sale in the Philippines with price, features, images and specifications.
Hyundai second-hand cars for sale: Overview
One of the significant gamers in the Filipino automotive market is Hyundai. It is one of the first companies introduced to the country at least two decades back. Hyundai is one of the world's renowned names, and with its excellent car collections and services, it has also achieved a reputed position in the Philippines. The company is known for the fantastic cars, be it the Hyundai Accent car or the Grand Starex urban van. All these cars are enchanting in looks and the epitome of innovation and creativity in terms of technology.
According to the reports from Hyundai Asia Resources Inc, the company witnessed a sharp plummeting in the overall sales by 2.9% year-on-year. The company was able to sell around thirty-three thousand vehicles throughout the year in 2019. Despite the Philippines going into lockdown in 2020, the company maintained steady sales throughout the year. One of the main reasons this car company has become so famous in the Philippines is affordability even though most of the cars have high-end technologies. Apart from this, several variants of each model come with different key features, which have also significantly increased the company's sales in the last decade.
As Hyundai's car market is growing with each quarter, its direct effect can be seen in the used car dealership market. Filipino people are now looking for a trustworthy dealer who can buy their favourite car model at a low price. These cars are pre-owned, but they have the same appeal as that of the new vehicle, which is why you can easily have them without any repercussions.
For example, let's assume you want to buy the 2020 variant of the all-new venue, but the dealer closest to your space has run out of stock. Also, the price of the new model is way beyond your budget. Under such a disheartening scenario, you are left with no option but to wait for the time when you will manage to increase your account and the dealer has restocked his collection. Since both the options sound quite pathetic, it's better to look for the 2nd hand Hyundai cars for sale. These cars are readily available, and also, you will have to pay much less compared to the original's price.
Looking for a new Hyundai car? Check Hyundai Philippines Price list of new models.
Top reasons why one should choose pre-owned Hyundai automobile
We clearly understand your hesitations, and we also know how scared you are to invest your money in a used car. But, trust us when we say this, the pre-owned vehicles and the new ones are different only in terms of the year they were bought. Other than that, both cars' features will be the same, and the used car will be available at a lower price. Hence, you can quickly get your dream work without having to spend too much money on the model.
Before buying pre-owned cars, you have all the proper documents to avoid any legal mishaps later on in the future.
Find Used Cars by Price Filter
Used Cars for Sale Philippines Below 100k
Used Cars for Sale Philippines Below 150k
Used Cars for Sale Philippines Below 200k
Used Cars for Sale Philippines Below 300k
Used Cars for Sale Philippines Below 500k
Popular Used Car Models
Used Mitsubishi Adventure for Sale
Find Used Cars by Popular Body Type
Second Hand Pickup Trucks for Sale
Second Hand Hatchback Cars for Sale
Second Hand Sedan Cars for Sale
Second Hand Crossover Cars for Sale
Still didn't find what you are looking for? Check our dedicated second hand cars for sale Philippines page and filter cars as per you needs.
Used & 2nd hand Hyundai Cars for Sale Philippines Price List
Used & 2nd hand Hyundai Cars for Sale Philippines Price List starts at ₱218,000 for the model Hyundai Eon, in all a total of 308 2nd hand cars available for sale in the Philippines
| Model | Price list |
| --- | --- |
| Used Hyundai Accent | Starts @ ₱298,000 * |
| Used Hyundai Elantra | Starts @ ₱300,000 * |
| Used Hyundai Eon | Starts @ ₱218,000 * |
| Used Hyundai Genesis G90 | Starts @ ₱4.8 Million* |
| Used Hyundai Grand Starex | Starts @ ₱350,000 * |
| Used Hyundai H-100 | Starts @ ₱599,000 * |
| Used Hyundai i10 | Starts @ ₱230,000 * |
| Used Hyundai Kona | Starts @ ₱688,000 * |
| Used Hyundai Reina | Starts @ ₱385,000 * |
| Used Hyundai Santa Fe | Starts @ ₱458,000 * |
| Used Hyundai Sonata | Starts @ ₱438,000 * |
| Used Hyundai Tucson | Starts @ ₱268,000 * |
| Used Hyundai Palisade | Starts @ ₱3.5 Million* |
| Used Hyundai Getz | Starts @ ₱220,000 * |
| Used Hyundai Starex | Starts @ ₱538,000 * |
Hide
Automotive News And Reviews
News
Feature Stories
Road Test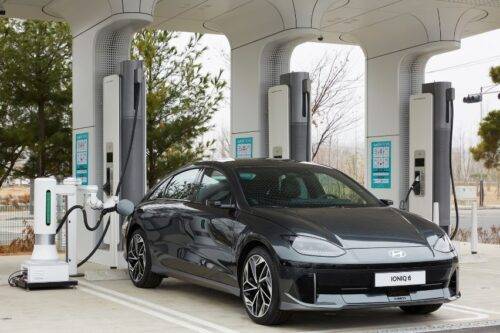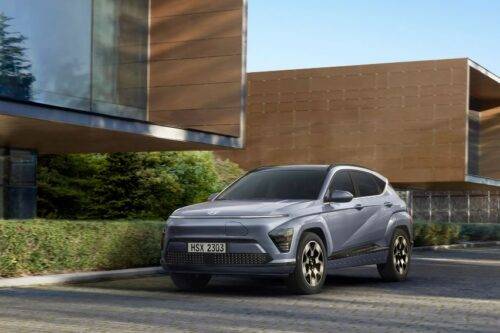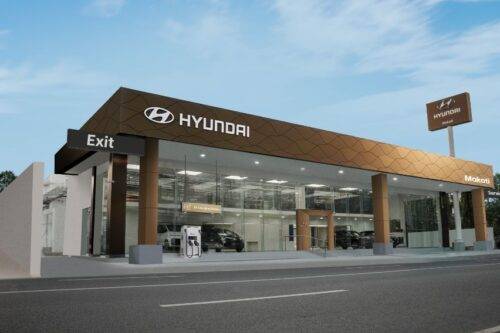 View All