How COVID-19 is crippling the auto industry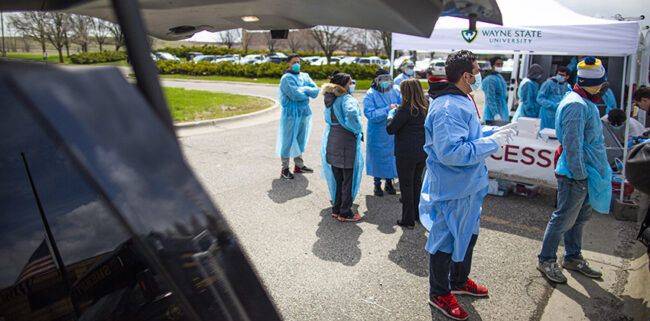 As new cases of infection continue to rise globally, along with a death toll that has breached 210,000, it isn't just the world population that's been decimated by COVID-19. Along the way, this pandemic has also managed to cripple the world's sixth largest economy, the auto industry.
After almost two months of being shut down, China has slowly opened up a few manufacturing plants, some as early as March. Meanwhile, the rest of the world began shuttering shops in response to the pandemic. The combined effect is over five million vehicles (and counting) haven't been produced, which means that all automotive suppliers (Tier 1, Tier 2, and Tier 3) have lost over US$154 billion in income.
It may not have been any different for these suppliers as most are based in Hubei anyway, which means they were closed due to the lockdown for at least 60 of the 91 days of Q1. But the big picture is, there were virtually no exports during those two months and its effects will be felt for the rest of the year and beyond.
According to the United Nations Conference on Trade and Development (UNCTAD), a 2% reduction in supply of vital parts and components will result in a shocking US$7 billion loss in export for automakers in Europe, North America, Japan, and Korea.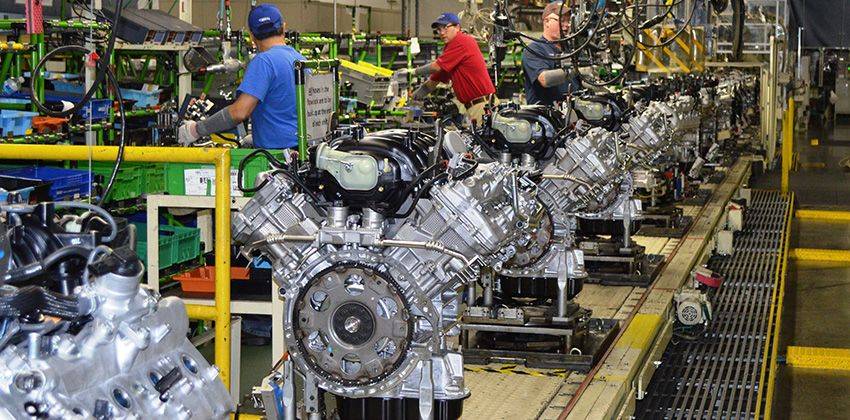 As early as now, auto manufacturers are already reviewing their supplier strategy and are looking at domestic providers to prevent future losses like this that can be caused by global disruptions. The Japanese government, for instance, has allotted US$2.2 billion to help its companies move manufacturing from China back to Japan. The cost though won't be cheap. There will undoubtedly be tax and tariff implications, adjustment in customs and duties, including transfer pricing changes.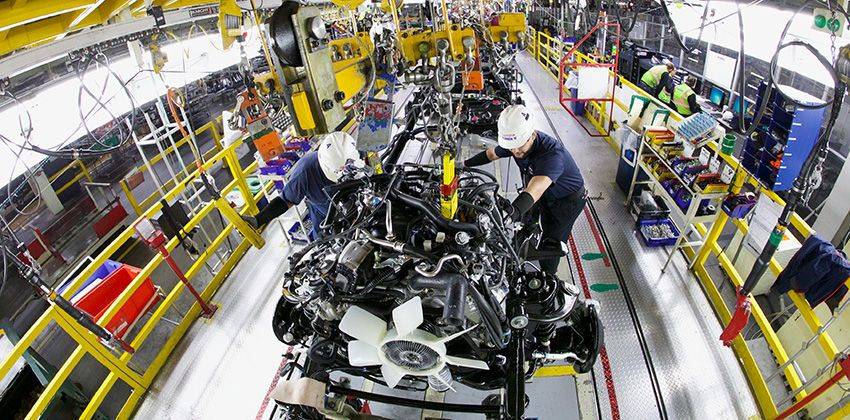 Each automaker is projecting a net loss of at least US$2 billion each in Q1 alone. Q2 isn't looking good with the vast majority of the global population still quarantined in April and May with no clear indication that it will be fully lifted in major markets after that. Everything is still fully contingent on the "flattening of the curve," as government officials call it.
Should the lockdown be lifted, what will the market look like? Chances are extremely high that businesses will not open all at the same time. Take a look at the USA, where some states are already easing up on stay-at-home restrictions. Only small and essential businesses have been given the go-signal to resume. The gradual opening of the economy is assuredly guaranteed, starting with crucial products and services first. Where auto dealerships fall on this list is still up in the air, at the very least.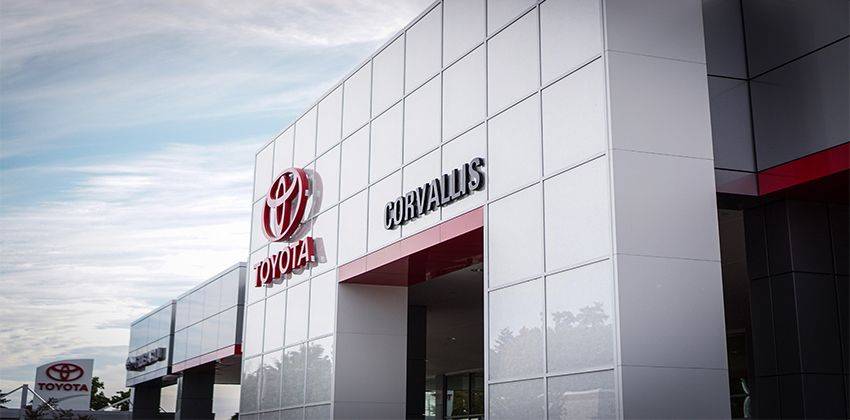 Currently, all of them are closed, so there's no foot traffic and zero purchases. Preliminary estimates show global auto sales in 2020 will dive by at least 15%. If that doesn't feel like bad news, let's give it some perspective. We're already coming off a 4.3% drop in 2019 sales with only 90.3 million units sold compared to 2018 sales of 94.4 million units. Collectively, that's almost a 20% reduction in sales in just six months.
The silver lining is that there's still a venue where people can shop for vehicles, albeit on the internet. A recent study made in the United Kingdom says more and more people are buying cars online while headcount at dealerships dropped by close to 50%. That explains why the number of vehicles sold by online auto marketplaces has risen beyond the number of its website visitors and analytics released by mid-March 2020 just proves it — traffic for these vehicle buying sites is higher compared to the same period last year. Granted that some of the sites offer advanced services like "contactless handover," it shouldn't be long before sites like Zigwheels.ph provide the same level of assistance, or better.
A separate study also indicates that more than half of auto buyers would love to purchase a vehicle from the comfort of their home and that almost half are okay with getting a new car without even test-driving it.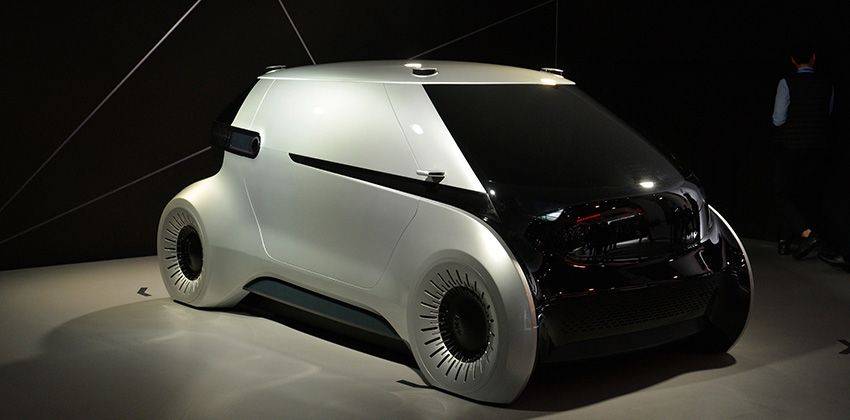 But auto buyers shouldn't expect new and highly innovative products anytime soon. Because of supply chain disruptions and the immense financial setback, automakers will be forced to push back product development cycles. R&D and investments in new technologies (battery development, electrification, self-driving vehicles) will be put on hold to prevent liquidity problems and preserve capital.
Economic conditions will force consumers to shy away from heavy spending and electric vehicles (EVs), being the most expensive mode of transportation relative to size and power output, will take the biggest hit.
Sure, the demand for passenger vehicles will remain. But until a vaccine is made available, an average car buyer will be very averse to large groups like in a train station and SRO buses.
But the global market share of EVs at 2.2% will surely shrink as people gravitate to internal combustion engines due to the low price of fuel. And because people aren't flying, planes aren't fueling up, which will keep the price of fossil fuels down for the foreseeable future.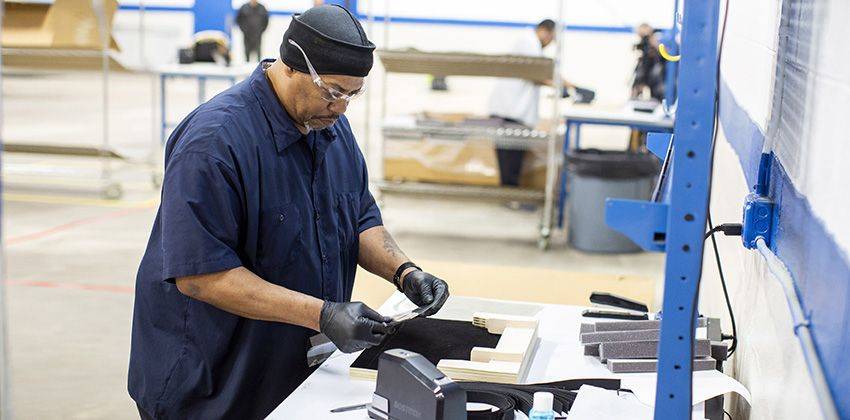 What's commendable is how, this early, automakers are already in the process of making major adjustments at the workplace. Several of them, including Toyota, have announced that face masks and disinfectants will be provided to all staff when work resumes while most have formed working groups to craft enhanced protection measures, including telecommuting options for workers.
Even as automakers do that on top of consistently manufacturing personal protective gear, giving financial aid, and lending out vehicles to frontline workers, their shares continue to drop —some as high as 13%. This will drag consumer confidence down dramatically; some say to a level comparable to the Great Depression of 1929.
Locally, a lot of transport network vehicle service (TNVS) units, a majority of which are out there on subprime auto loans (loans with higher-than-prime interest rates), will most likely default unless they get activated soon. This will lead to a huge spike in repo cases and a market filled with underpriced, secondhand vehicles isn't doing banks and the economy any good.
That, in a nutshell, is a quick glimpse of our current state and the longer the quarantine stands, the worse it's going to get. And no matter which way you look at it, there isn't a quick fix by any stretch of the imagination. Economists are saying it will take some two years to get back to pre-COVID-19 status, and two more years, or 2024, before we really see the market start to pick up.
It is bleak to say the least but better get yourself used to it. You hear the term "new normal" a lot, well this is what it looks like for the auto industry.
You might also be interested in
Latest Cars Videos on Zigwheels