BMW boasts of its outstanding turbocharged engines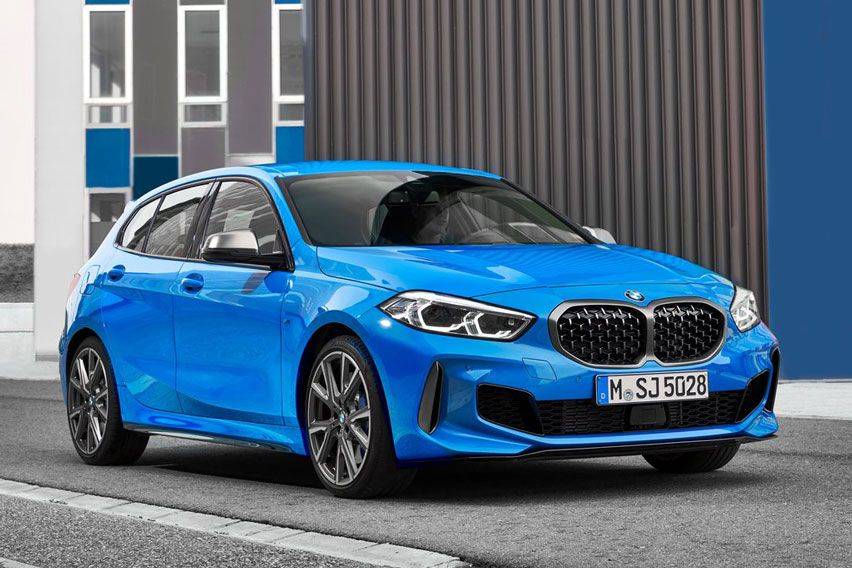 MANILA: BMW engineers and designers have consistently aimed at providing customers with the most exceptional driving experience possible across its complete line-up of vehicles.
From its range of small, compact hatchbacks to full-on M performance models, the core that marks every BMW has been supported by years of research and development.
Nowadays, turbocharging supports small-displacement engines to offer combined efficiency and power. This makes them the preferred option for auto makers worldwide.
Generally, the whole vehicle line-up of BMW includes turbocharged diesel and gasoline engines in different sizes, which are all able to produce more power and still appear as superior as engines having more cylinders or displacement.
In the Philippines, the most achievable models of the brand, namely, the BMW 1 Series and BMW 2 Series Gran Coupe, are both powered by a 1.5-liter gasoline engine, which in turn, is enhanced by a BMW TwinPower turbocharger.
The small displacement facilitates efficient driving, while the turbocharger offers the additional kick required when high-spirited driving is a must. Thus, it gives rise to an ideal blend of daily performance and thrill.
Advancing to the BMW 3 Series, 5 Series, and 7 Series delivers larger 2.0-liter gasoline engines fitted with the same BMW TwinPower Turbo, and this provides a substantial improvement in torque and horsepower, without compromising fuel efficiency.
This engine, which is present in various phases of tune depending on the model type, is one of the most well-renowned options globally.
The line-up of Sports Activity Vehicles (SAVs) of BMW provides flexibility to handle any road condition. It also comes locally fitted with potent 2.0-liter and 3.0-liter BMW TwinPower Turbo diesel engines.
Such engines provide exceptional pulling power due to high torque figures and improvement in the form of minimized vibrations and cabin noise. All provide superior driving range and class-leading fuel efficiency.
For an auto enthusiast, the M cars of BMW boost performance to greater heights, providing a broad range of models and engines that give absolute driving pleasure.
From the well-acclaimed 3.0-liter BMW TwinPower Turbo six-cylinder gasoline engines in the BMW M2 Competition to the 4.4-liter BMW TwinPower Turbo V8 found in the BMW X5 M Competition, such high output engines are combined with handling enhancements and restyled chassis to produce an unmatched driving experience.
Behind each well-made engine is a transmission that accomplishes heavy lifting, delivering this power to the wheels of every BMW vehicle.  The driver can look forward to a transmission that can provide a potentially excellent driving experience, depending on the BMW model.
Two transmission types are available locally. The first is a conventional eight-speed automatic torque converter transmission from Zahnradfabrik Friedrichshafen (ZF). Equipped on all rear-wheel drive BMWs, this eight-speed automatic has a broad range of flexibility, especially for high torque and horsepower application.
The newest ZF eight-speed automatic transmission changes rapidly compared to before, and it is regarded as the easiest and lightest to incorporate in numerous vehicle systems and platforms.
Front-wheel drive models are fitted with a seven-speed dual-clutch transmission (DCT), providing the benefits of a fuel-efficient and lightweight system that also includes rapid shifting.
It does not matter what type of engine comes in a BMW model. Drivers who are perceptive can be assured that they will be experiencing the best in engine performance, which means responsive fuel efficiency and power delivery when it is most needed.
Every BMW model is designed with an emphasis on driving dynamics, which provides close to perfection 50:50 weight distribution across the brand's range, a low center of gravity for ultimate handling, and lightweight construction.
The various all-wheel drive, front-wheel drive, and rear-wheel drive platforms are maximized to bring out the best of different transmission and engine configurations, and they can also be fitted with the newest emissions technologies to decrease carbon footprint.
Driving feel and handling are considered trademarks of a BMW model, and these aspects combined with cutting-edge hardware and software work in harmony with one another. This guarantees that regardless of the BMW model that a customer selects, they can enjoy a vehicle that offers a thrilling driving experience.
Photos from BMW
Also read: Yes, BMW is working its first-ever M3 Touring model
You might also be interested in
Latest BMW Cars Videos on Zigwheels