Hyundai's first electric minibus is introduced in SoKor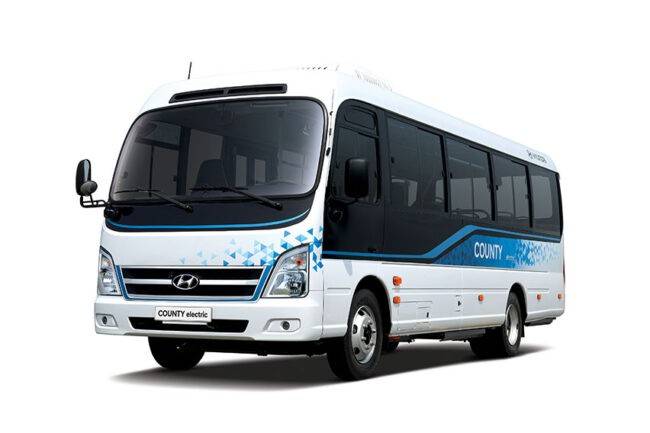 MANILA: Electric K-bus, anyone? If this makes its way to the Philippines, imagine how much smaller our carbon footprint could be. No more noxious fumes from smoke-belching clunker buses, and the trip should be a lot safer, too.
Hyundai Motor Company has just rolled out the County Electric, its first electric minibus product, onto its home roads in South Korea.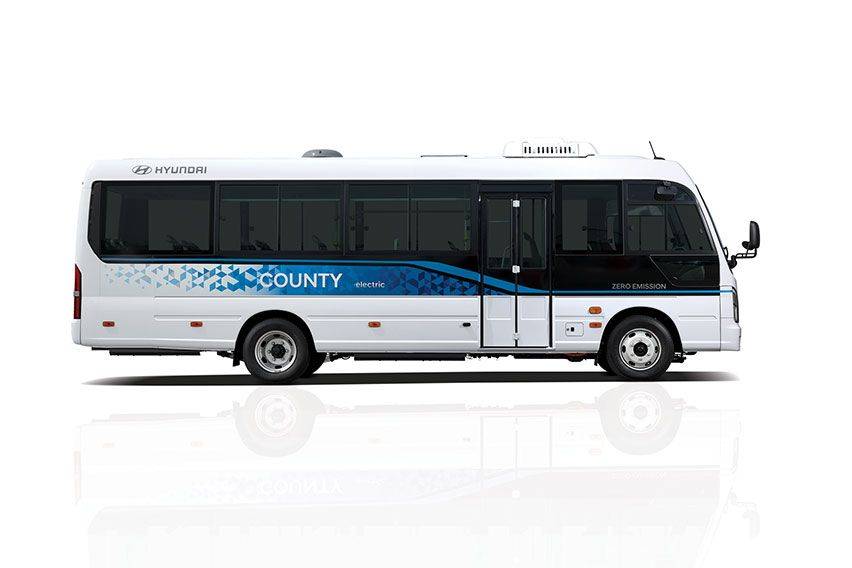 In a release, the automaker said that the "7,710-mm-long County Electric is equipped with a high-efficiency and high-power 128-kWh lithium-ion-polymer battery that provides a range of 250 km on a full charge. Hyundai Motor will offer the bus in configurations with 15 to 33 seats." The County Electric is positioned as "an economical, eco-friendly, safe and convenient alternative to diesel-powered buses."
Its 128-kWh battery can be fully charged in 72 minutes with a standard Combo 1 DC system (based on 150kW charging), which helps ensure reliability. Even better, a standard household 220V can be used to charge the battery — taking about 17 hours.
Hyundai says that in the 50-to-80kph range, the Country Electric accelerates 30% quicker than diesel models. The bus is also equipped with an electronically controlled, air-over-hydraulic (AOH) brake system with more robust brake discs to make up for its increased weight due to the battery.
There's a lot of safety tech as well. Sensors (including an ultrasonic one) are located near the middle door to prevent it from closing while passengers are getting on or off. These also trigger an alarm when a body part gets caught in the door and automatically opens the door to prevent injury.
The ultrasonic sensor is also connected to the acceleration pedal, which prevents the bus from moving forward from a stop when passenger movement is detected. As it runs very quietly, the County Electric has been equipped with a virtual engine sound system and rear parking assist system to warn pedestrians and prevent accidents. The bus comes with a twin swing-type rear emergency door, seats with a 220-mm-higher backrest, and a new seat belt system that can reduce abdominal pressure during emergency braking.
Said Hyundai Motor Vice President and Head of Commercial Vehicle Product Group at.Yoon Lee, "County Electric is a zero-emission bus that offers tremendous safety and convenience features for drivers and passengers. With demand for electric vehicles rising in the commercial vehicle market, Hyundai is accelerating its introduction of vehicles such as the County Electric."
We can always dream.
Photos from Hyundai
Also read: Hyundai, Elektra stage art exhibition in the new normal
You might also be interested in
Latest Hyundai Cars Videos on Zigwheels