Lamborghini has its first hybrid, the super Sián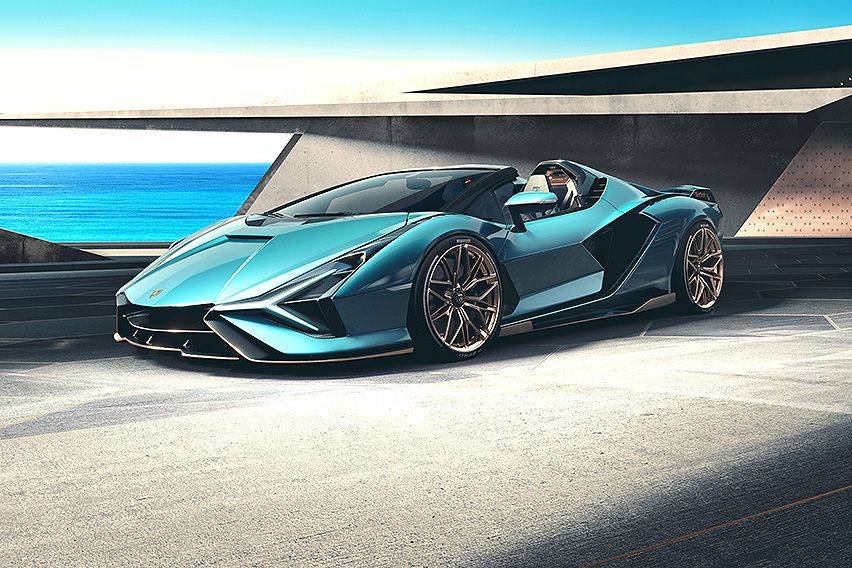 MANILA: Lamborghini begins its hybrid era with the launch of the Sian Roadster hybrid super sports car.
This limited edition, open-top unit is engineered around the automaker's next-generation V12 engine and it complemented with a 34hp, 48-volt e-motor incorporated into the gearbox for lightning-quick response.
Instead of a battery, it uses a world's-first supercapacitor that can store 10 times the power of a lithium-ion battery, and is three times more powerful and three times lighter. The electric system with the supercapacitor weighs only 34 kilograms (75 pounds), which allows it to deliver a power-to-weight ratio of 1.0 kg/hp.
Total output is 819hp, good for a top speed of 350kph. with a zero-to-100kph time of less than 2.9 seconds.
The hybrid aspect incorporates a regenerative braking system but unlike a regular battery, the supercapacitor fully charges the energy storage system every time the vehicle brakes. The energy stored is an instantly-available power boost, allowing the driver to draw immediately on increased torque when accelerating away, up to 130kph when the e-motor automatically disconnects, improving the elasticity maneuvers and making it more than 10% faster than a car without this system.
As a roadster, it sports an open-air cabin without losing the essence of being the most futuristic production Lamborghini to date. The top takes after the first Countach with its periscopio line running diagonally from the cockpit to the rear. Its contours and aero wings add to the powerful profile and the Y-shaped headlights flank the integrated carbon fiber splitter. The rear sports a hexagonal design with six hexagonal taillights, also inspired by the Countach.
"The Sián Roadster encapsulates the spirit of Lamborghini. It is the expression of breathtaking design and extraordinary performance, but most importantly embodies important future technologies. The Sián's innovative hybrid powertrain heralds the direction for Lamborghini super sports cars, and the open-top Sián Roadster affirms a desire for the ultimate lifestyle Lamborghini as we move towards a tomorrow demanding new solutions," said Stefano Domenicali, Automobili Lamborghini chairman and chief executive officer.
The Lamborghini Sián Roadster will debut with a Blu Uranus body color, Oro Electrum wheels, and a cabin with a combination of white with Blu Glauco detailing and aluminum elements in Oro Electrum. All 19 units are already spoken for and each client can entirely personalize the color and finish, including 3D printing client's initials on the new-design air vents.
Photos from Lamborghini
Also read: Lamborghini bullish on new model launch this July 8
You might also be interested in