Pilipinas Shell, Grab PH present initiatives for Cebu drivers and delivery partners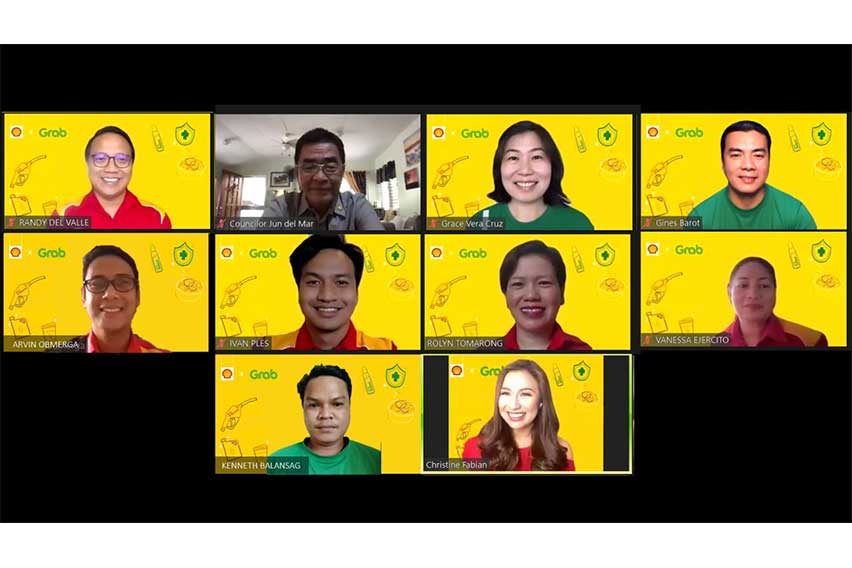 MANILA: Pilipinas Shell has teamed up with Grab Philippines to provide assistance to Grab drivers and delivery partners in Cebu who play a big role in the economic recovery of the province through reliable transport and delivery services.
To tackle the initiatives that they have in store for Cebuano drivers and delivery partners, Pilipinas Shell and Grab Philippines conducted a virtual panel discussion that was attended by Pilipinas Shell Vice President for Retail and General Manager for Mobility Randy Del Valle, Pilipinas Shell Non-Fuel Retail Manager Rolyn Tomarong, Grab Philippines Country Head Grace Vera Cruz, Grab Philippines City Operations Head Gines Barot, and Mandaue City Councilor Jun del Mar.
During the panel discussion, the executives of the two companies introduced the range of initiatives that they have organized to help the thousands of Grab drivers and delivery partners in Cebu in saving up on their daily expenses and making out the most from their earnings on the platform.
Grab drivers and delivery partners in Cebu can now avail of exclusive fuel discounts at Shell stations and affordable rice meals for as low as P30 in Shell Select stores. Shell has also provided special biker lanes for Grab delivery riders. Moreover, Grab drivers and delivery partners who have maintained a monthly average refuel of 200 liters and 50 liters, respectively, for at least six months are eligible for insurance and telemedicine services care of the Shell Go+ Pro Loyalty Program. Shell also subsidizes scholarships for the children of Grab drivers and delivery partners in Cebu.
The initiatives of Pilipinas Shell and Grab Philippines aim to motivate the drivers and delivery partners in helping local businesses continuously serve their customers while recovering from the challenges that were brought by the COVID-19 pandemic.
Del Valle stated, "We welcome this opportunity to partner with Grab Philippines to help restore mobility and reinvigorate the economy of Cebu. "We recognize the important part that their Grab driver and delivery-partners play in restarting businesses and bringing essential goods and services to the public in a safe and reliable manner. Pilipinas Shell is committed to this partnership which will help mobilize this city's progress and economic recovery for years to come."
Meanwhile, Vera Cruz said, "We are committed to supporting the needs of our driver- and delivery-partner communities in Cebu as they play an essential role in helping local businesses better reach and serve their consumers, and providing safe transport services to many Cebuanos who need to be in their workplaces to perform essential economic activities. By working together with Pilipinas Shell on a range of meaningful initiatives, we are able to continue helping our driver- and delivery-partners with their everyday needs, and we hope that they will continue to be on the road to serve the needs of our kababayans in Cebu, and contribute to the city's broader socio-economic recovery."
To know more about the partnership of Pilipinas Shell and Grab Philippines, log on to shell.com.ph/ShellxGrabCebu.
Photo from Pilipinas Shell
Also read: Chery PH inks pact with Shell for engine lubricants
You might also be interested in
Latest Cars Videos on Zigwheels