Study: Polluted air increases COVID-19 mortality rate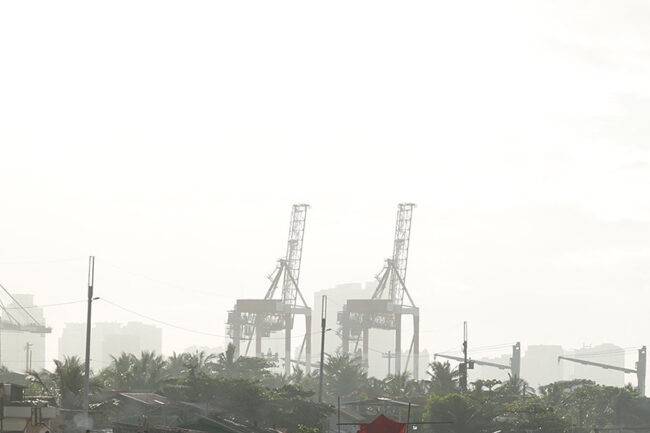 MANILA: The DOTr (Department of Transportation) has shared a finding released by EPHA (European Public Health Alliance) that shows how even moderate air pollution can increase a COVID-19 patient's risk of dying by 84%.
"Patients with chronic lung and heart conditions caused or worsened by long-term exposure to air pollution are less able to fight off lung infections and more likely to die. This is likely also the case for COVID-19. By lowering air pollution levels we can help the most vulnerable in their fight against this and any possible future pandemics," said Dr Sara De Matteis, Associate Professor in Occupational and Environmental Medicine at Cagliari University, Italy.
This is based on a 2003 study on SARS (severe acute respiratory syndrome), which is closely associated with SARS-CoV-2 or COVID-19, done in five regions across China with 100 or more SARS cases.
A study by Harvard in April 2020 confirms this and even details that an increase of just 1 μg/m3in PM2.5(Particulate Matter2.5) will increase COVID-19 death rate by 8%. For perspective, as of yesterday afternoon (5PM), PM2.5levels in all NCR (National Capital Region) cities north of Parañaque were at 9999.0 μg/m3. It also stated that just a "small increase in long-term exposure to PM2.5will lead to a large increase in the COVID-19 death rate" and conversely, even a one point reduction PM2.5will save more than 200 lives.
"If you're getting COVID, and you have been breathing polluted air, it's really putting gasoline on a fire," said Francesca Dominici, professor of biostatistics, co-director of the Harvard Data Science Initiative, and a former senior associate dean for research in the Harvard T.H. Chan School of Public Health.
To make matter worse, scientists postulate that viruses like COVID-19 have the ability to bond with atmospheric PM, which allow them to stay in the air longer before finding their way into your lungs.
Photo from the DENR
Also read: OPINION: The lockdown that cleansed the world
You might also be interested in
Latest Cars Videos on Zigwheels