Check out Toyota Raize different style packages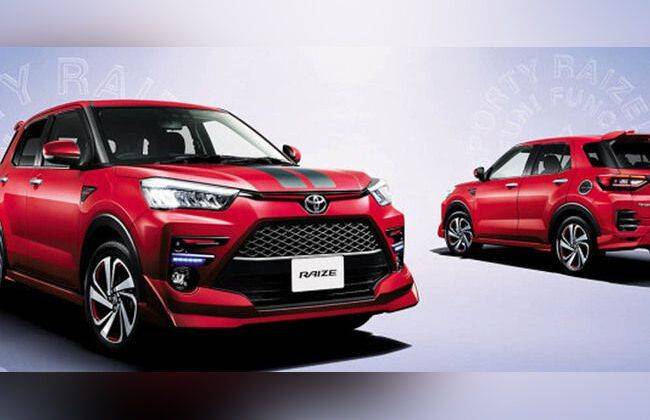 MANILA: Just after a few days of Toyota Raize launch, the brand has floated multiple design packages to give an extra pinch of boldness and style to the new compact SUV. The Raize style package includes - Powerful Style, Sporty Style, Premium Style, Modellista Advance Blast, Modellista Elegant Ice, Modellista, and TRD.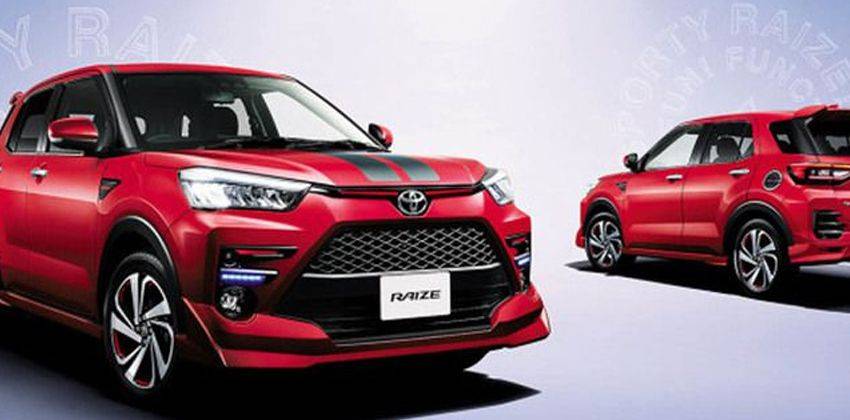 Let's talk about these packages differently. Starting with first from the list, i.e., Powerful Style, makes the model appear more rugged. The makeover elements include Faux skid plates surrounding the bottom half of the vehicle and black garnishes for better highlights on the road. And to offer a perfect adventure on the weekends, the model is loaded with several roof storage options.
Moving to the Sporty Style, it includes a body kit that provides a sharp-looking front apron to the vehicle along with the side skirts and rear bumper applique. It also reduces the ground clearance of the car by a few inches. The red highlights and stripes around the kit add more relishes to the vehicle's look. Next on the list, we have Premium Style, which is less extrovert than Sporty style and skips red and black highlights.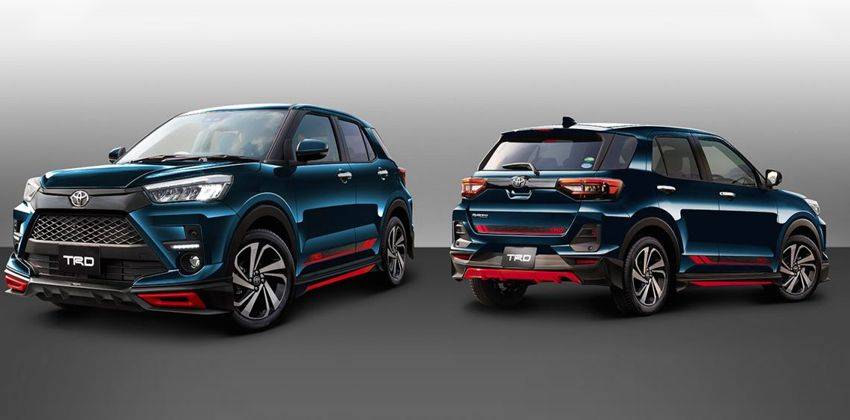 Now we heads to Modellista style package. which comprises of three different kits to enhance the new Raize exterior looks. The range provides mild as well wild designing to the vehicle. The most significant addition can be an illuminated chin spoiler and bulky 18-inch alloy wheels, which comes in with the most extreme version.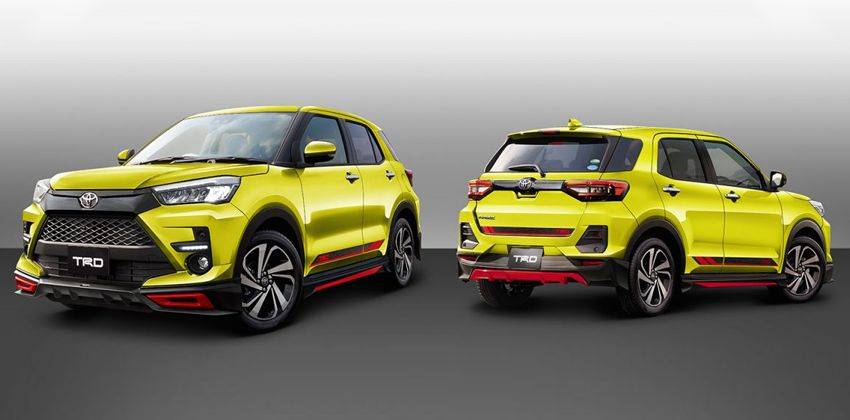 And now we come to a TRD version Raize, though the designing kit is unique it somewhere similar to the Sporty Style with its red and black highlights. All the appointments are TRD specific here, including bumpers, spoilers, and decals.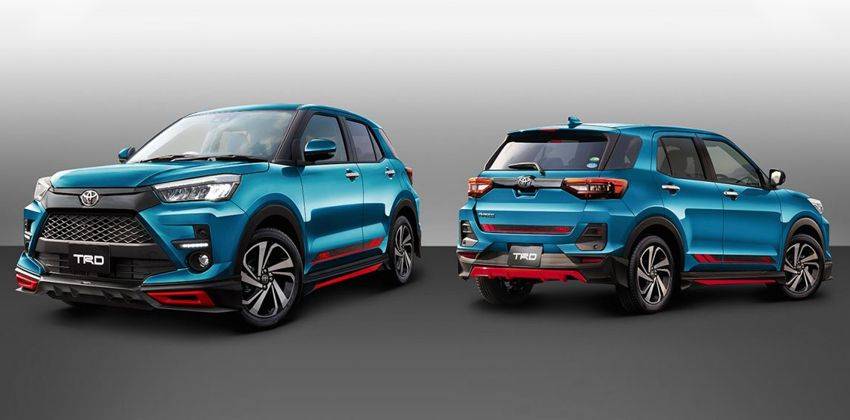 If we talk about the Raize engine specs, it is powered by a 1.0-litre, 3-cylinder, 12-valve turbo-petrol engine capable of producing 98 hp of power at 6,000rpm and 138 Nm of torque at 2,400-4,000 rpm. The engine is mated to a CVT automatic gearbox, and the power will be sent to the front wheels.
Also read: Toyota GR Supra Heritage Edition features new body kit and heritage-appropriate rear wing
You might also be interested in
Latest Toyota Cars Videos on Zigwheels