Top 3 things to know about Honda PCX150 and CRF150L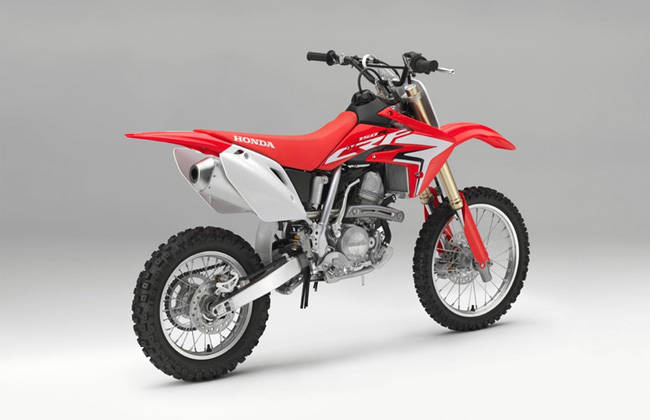 The local market somehow always tend to be a straggler when it comes to new bike launches. Indonesia would not appear to be too far from here. Yet somehow it takes ages for bike companies to introduce their products here after launching them in Indonesia. Honda is especially notorious for this. Understandably then, the Philippines biking community did a little collective fist pump when Honda launched some "brand new" bikes. The 150 cc segment saw these new entrants from Honda, during the Inside Racing Bike Festival at Pasay City.
While there were also new color launches for the BeAT and the CBR150R, the major attractions have to be the launch of the PCX150 and the CRF150L. The PCX150 is Honda's latest automatic maxi scooter and the CRF150L is an off-road motorcycle. Here are the top three things to know about them.
Not exactly new
Like we said before, both of these bikes are not as brand new as Honda claims them to be. The PCX was launched way back in 2009. Since then it has been sold across Asia and Europe. The current version is being produced in Vietnam. The CRF is more recent in comparison as it was launched in 2017 in Indonesia. However, this does not mean that they are old in any sense. At least not in the looks department. The PCX has a mature and futuristic design that gives a premium feel. Surprisingly it does not stray very far away from the design of its first generation model. Yet it still looks very modern. The CRF similarly benefits from Honda's design by getting various cues from the bigger CRF250. It looks aggressive in a true motocross fashion and every bit as capable as its bigger brother.
Loaded with features
Being Honda products, both of these are loaded with practical and modern features. The PCX is a premium scooter for relaxed commuting. As such, it makes sense for it to be equipped with ABS, which continues to be a premium option in the Philippines. The front is adorned with dual LED headlamps. The engine gets fuel injection. Honda's smart key and idling stop-start system also make an appearance. This means that it should give some great mileage which combined with its large tank should make it good for driving long distances. It also has an underseat storage area that can fit a full face helmet. There should even be a 12-volt accessory adapter in the front.  These innovative features are also necessary to keep it relevant against its competition like the Yamaha Nmax.
The CRF150L is no slouch either. It too is fuel injected like the PCX. Unlike the PCX, it is a motocross bike. To distinguish itself from its cheaper cousin, the XRF150L, it is equipped with some premium features. There are long inverted forks in the front holding the aluminum rims. Braking is provided by wavy discs at both the front and the rear. A redesigned tail lamp and a compact headlamp complete its slim motocross guise. Behind the headlight is a completely digital instrument panel. Other than these premium features, there are features that cater more to its off-road appeal. These come in the form of reinforced panels, a detachable mudguard and front RR fender.
Price
Honda has been somewhat secretive with the pricing of both the bikes during the launch. The CRF150L was then put on Honda's website with a price tag little over of Php 133000. This justifies its status as the more premium cousin of the XRF150 which sells for a little less than Php 89000. This price range is very encouraging for the market that the CRF is aiming for. The PCX, on the other hand, is not even on the Honda website at the time of writing. We can easily expect it to be priced higher than Honda's other 150cc scooter, the Click 150i which sells for Php 92000. At the same time, it has to be competitive against the Yamaha Nmax which sells for around Php 118000. Seeing how well both the scooters are matched, Honda has to price their scooter just right to be able to compete.
Honda is no newbie in the Philippines market. It is almost a certainty that it will sell a lot of both of these "new" products here. But would it kill them to launch them here at the same time as others? One can only hope.  
You might also be interested in
Latest Honda Motorcycles Videos on Zigwheels