Honda ADV 150 ready to launch in the Philippines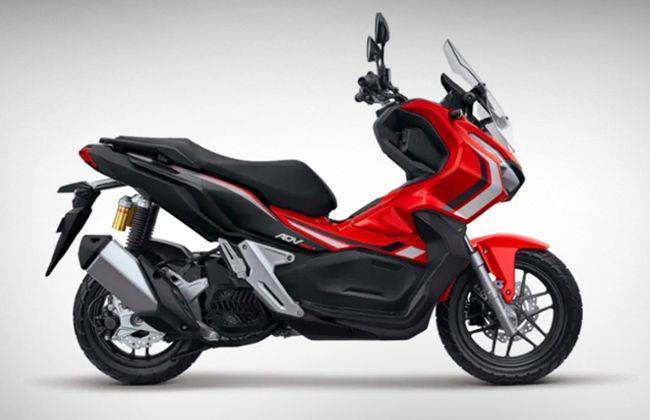 Honda Philippines posted the latest teaser of upcoming Honda ADV 150 yesterday which says the launch to happen soon. The arrival of a new Honda scooter in the country is already disclosed by reliable sources two months ago.
The upcoming scooter has taken inspiration from the class 2 winner of the grueling 7,000-kilometre Gibraltar Race – the Honda X-ADV 750, a radical maxi-scooter known for adventure riding.
But ahead of launch, various photos of the model are circulating over the internet which claims that the vehicle has already arrived in the country. And the information is also confirmed by a few Honda dealers in the Philippines.
Further, it is expected that the country will receive only 150 units of the vehicle in a month because of high overseas demand.
The production unit in Indonesia is continuously trying to match the supply with the demand but still, it seems that customers will have a three months waiting period even if they have booked the scooter with full-payment.
Also, a huge aftermarket accessories company in Caloocan stated that in anticipation of the huge demand for new Honda scooter, it has ordered a huge amount of accessories for that. This further supports the revealed information about the arrival of ADV 150 much before the trending photos on the internet.
Now the question arises about the price of Honda ADV 150, if we go by the figures circulating on the internet, it lies somewhere between Php 140,000 - Php 169,000.
Moreover, will it be the only new scooter launched by Honda Philippines this weekend? So, let's wait for the launch and observe the authenticity of the information floating on the internet.
Honda Philippines currently offers 34 bikes. The lowest price model is the Wave110 Alpha Php 47,700 and the highest price model is the Gold Wing at Php 1.88 Million.
Also read: Honda Click 150i - Is it worth the price?
You might also be interested in