Honda Click 150i - Is it worth the price?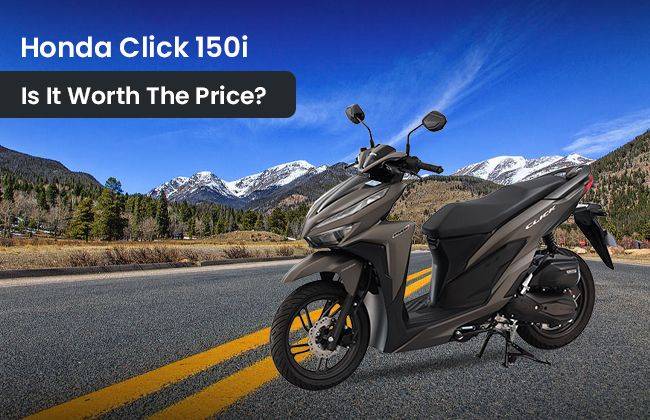 Honda Click 150i is the elder sibling of the famous Honda Click 125i. Both these scooters share a lot in common and are among the sportiest and modern-looking scooters in their respective segment. People say that the Click 150i is a bit on the expensive side when compared to its rivals. So whether this scooter is worth its price tag or not, we are going to find just that in this story.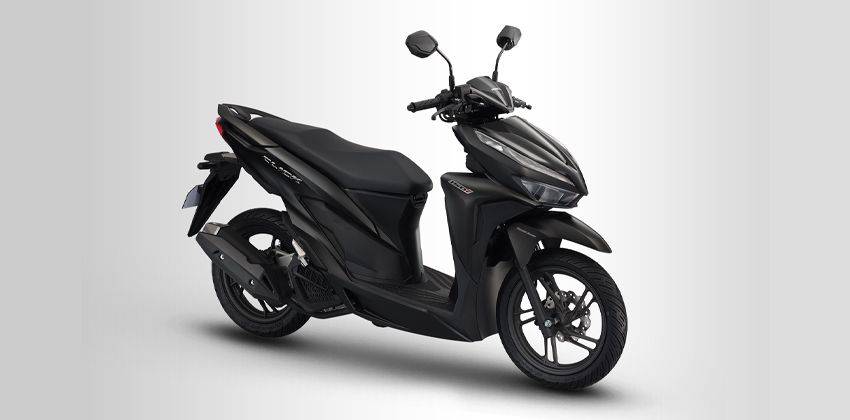 Modern and sporty design
Nowadays, automatic scooters in the 150 cc segment have a modern and sporty design. To be honest, not just the 150 cc scooters, even the ones that fall in the 125 cc segment are very good-looking and attractive. Most of them carry a sharp design which appeals more to the youngsters. Honda Click 150i has a similar design. It has a large front fairing that carries the dual headlights and LED daytime running lights. This combination is solely responsible for the super sporty look of the scooter when viewed from the front.
The side fairing of the Click 150i carries forward the sharp design language. It also has some angular bits towards the front portion. The floorboard and the rear portion of the fairing fit in perfectly to suit the overall design. Even the seat looks sporty. Honda has also added a big rear grab handle which complements the striking design of the LED tail lamp. We also have the side-mounted exhaust which that features an aluminium end cap. It looks quite premium. Overall, the Honda Click 150i looks fantastic.
Engine and transmission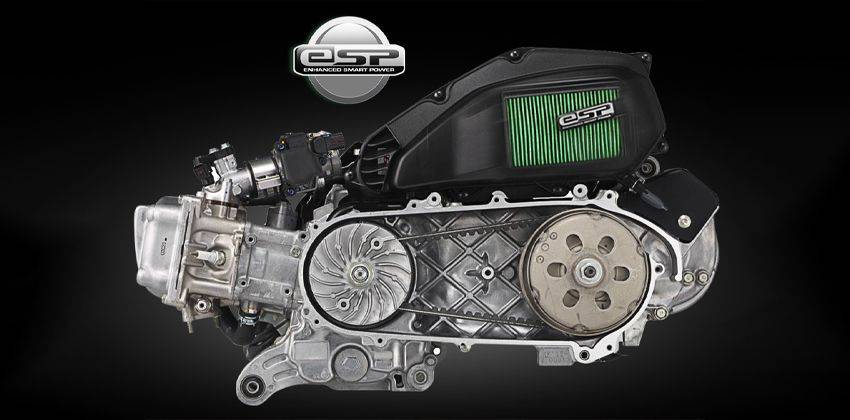 Powering the Click 150i is a 150 cc single-cylinder, SOHC, liquid-cooled engine which churns out a max power of 13 hp at 8,500 rpm and 13.4 Nm of peak torque that kicks in at 5,000 rpm. The engine is mated to a V-belt automatic transmission. Honda has talked a lot about this engine and its performance. The brand says that liquid-cooling technology has been incorporated to further enhance the engine's performance and fuel efficiency. Also, Honda's revolutionary PGM-Fi system helps to provide the rider with a solid and compelling ride experience.
Idling Stop System
This is a feature that has been added in the Honda Click 150i specs to enhance its fuel efficiency. It turns off the engine during traffic or short stops and thus eliminates unnecessary fuel consumption. And as soon as you twist the throttle, it brings back the engine to life within a second and you are good to go. All of this happens automatically.
Large under-seat storage
Honda has provided an 18-litre under-seat storage compartment where you can keep your personal belongings along with a full-face helmet.
Full LED lighting
We appreciate Honda providing full LED lighting in the Click 150i. Headlights, tail lamp, side turn signals, everything here is LED. Together they prevent the battery from extensive loads and also look pretty cool and serve their function.
Fully digital instrument console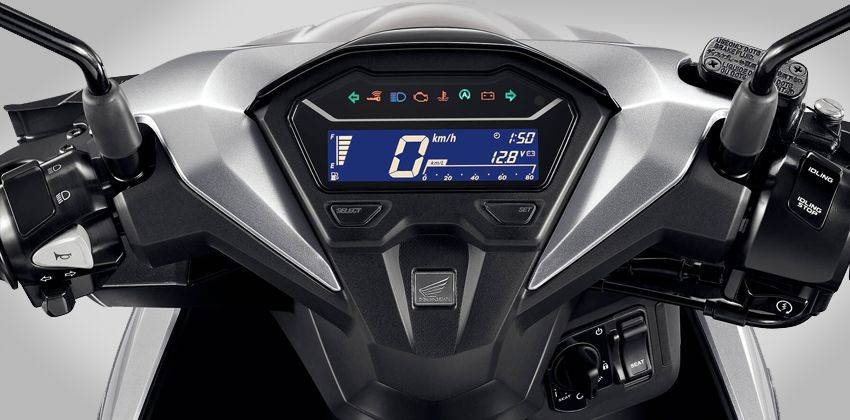 Honda has incorporated a fully digital instrument console in the Click 150i. It shows a plethora of information like fuel level, speedometer, odometer, clock, etc. There are also a few tell-tale lights place about the digital console.
These were some of the interesting features that make this scooter an interesting purchase. However, we think Honda could have done slightly better to justify the Honda Click 150i price of Php 98,900. For example, although the Click 150i comes with a disc brake at the front and wider tubeless tyres, there is no ABS or combi brake available. ABS is the most basic smart safety feature that an automobile can have. It would have been great if we had ABS at least as an option in the Click 150i.
Also, the under-seat storage space of 18-litres is decent but other scooters have a bit more than that. Honda Click 150i and Click 125i are almost identical which could be a downside for some buyers as they would be paying more and getting the same design and features.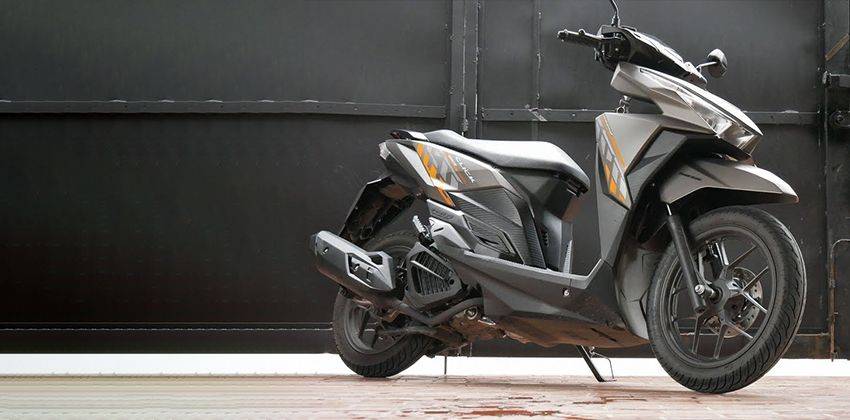 These are some areas where Honda could have worked a bit more to make the Click 150i even a better overall package. However, they shouldn't be a deal-breaker because the Click 150i is really a good scooter. It is available in 4 colour options - Black, Red, Grey and White.
Also Read:- Honda Click 150i: Hits and misses
Honda Motorcycle Models
Honda Click 125i

Honda Click 160

Honda PCX160

Honda ADV160

Honda TMX125 Alpha

Honda X-ADV

Honda BeAT

Honda CB150X

Honda TMX Supremo

Honda Gold Wing

Honda Rebel

Honda DIO

Honda XRM125 Motard

Honda CBR150R

Honda CRF150L

Honda XRM125 DSX

Honda CRF150R

Honda CRF300 Rally

Honda CB650R

Honda CB500F

Honda Airblade160

Honda CB500X

Honda XL750 Transalp

Honda CRF125F

Honda CRF300L

Honda CB1000R

Honda CRF250RX

Honda RS125 Fi

Honda Rebel 1100

Honda CRF1100L Africa Twin Adventure Sports

Honda CBR1000RR

Honda Wave RSX

Honda Supra GTR 150

Honda CBR500R

Honda CRF1100L Africa Twin

Honda CRF250R

Honda XRM125 DS

Honda XR150L

Honda CBR650R

Honda Genio

Honda CL500
Honda Motorcycles Price
You might also be interested in

Honda Click 150i Motorcycle Articles From Carmudi
Honda Motorcycles Meet Demands of the Times

Ruben Manahan IV,

May 05, 2020
Honda Click 150i - Is it worth the price?
Choose a city to get promos and prices in your area