Honda Click 150i: Top alternatives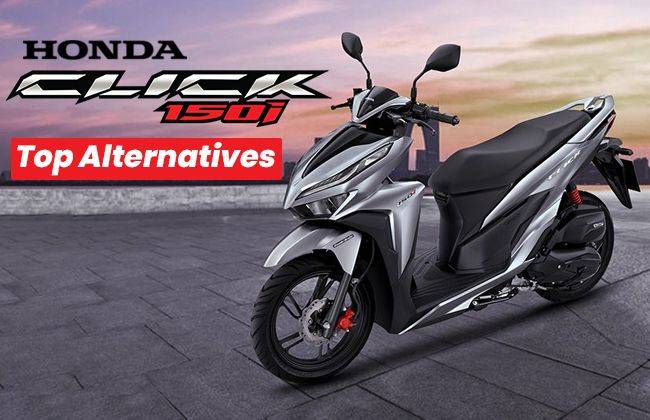 The Click 150i is one of Honda's premiere motorcycles in the scooter segment. It was first introduced in 2017 during the 2nd Scooter Fest of Honda as an addition to the growing Gen-S series of the automaker. It was Honda's flagship scooter and is targeted to the younger generation of motorists or the Millenials which makes it a head to head competitor of the Yamaha Mio series scooters.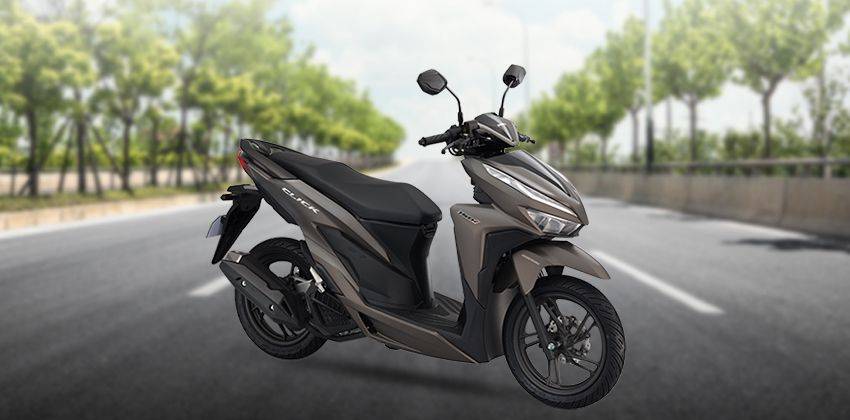 With a sharp, aggressive, and daunting style, the Honda Click 150i runs through a single-cylinder, four-stroke, SOHC, eSP 150cc engine and puts out a maximum power of 13 hp at 8500 rpm and 13.4 Nm torque at 5000 rpm. Its engine has the revolutionary liquid-cooled PGM-Fi (Programmed Fuel Injection) engine that ensures power and fuel efficiency for a solid and compelling ride experience.
It also includes a Honda SMART KEY that is used for keyless ignition, the answer-back feature, and the anti-theft alarm system. When it comes to lighting, the Click 150i features an all-LED lighting system - from the position light and dual headlight to the tail light and front/rear winker design.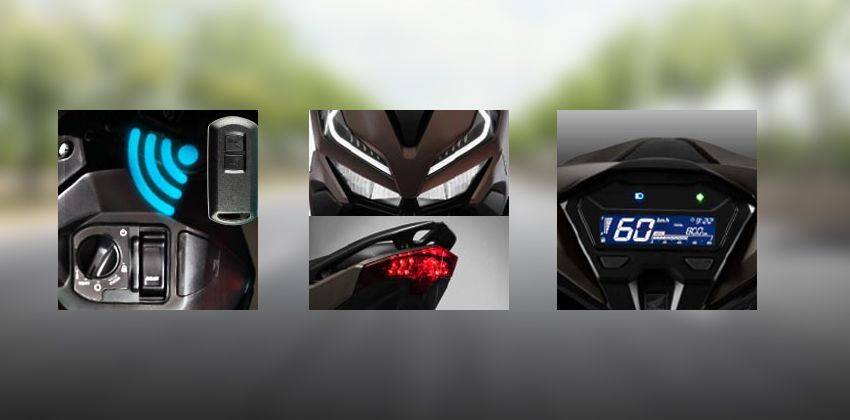 The premier scooter of Honda is also equipped with a full digital meter panel that shows riding information in one glance. It also has an Idling Stop System that automatically switches off the engine when the scooter is in idle status especially during traffic or short stops. This is to help on lowering unnecessary fuel consumption.
When it comes to design, the Click 150i specs sheet dons a sports style muffler design with aluminum end cap and wider tubeless tires with wavy disc brake and sporty design. Worried about storage? No need! Honda Click 150i has a spacious compartment that has a maximum capacity of 18 liters where you can place your full-face helmet and other personal belongings like wallet, your motorcycle documents, and even your phone!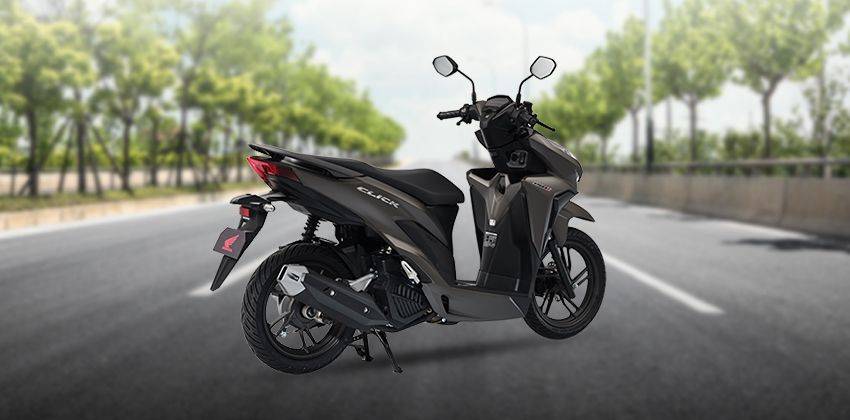 This 150cc scooter is only available in one variant which is the standard and can be bought in Brown, Black, Red, and White color options.
What are the best alternatives for Honda Click 150i?
Answer: There are various alternatives for Honda Click 150i if you needed to widen your options on buying a scooter that has a displacement of 150cc and above. We narrowed down a list of possible choices that you can have aside from Click 150i:
Honda PCX150
Honda Click 150i shares the spotlight with a more expensive yet more stylish Honda PCX150. This high-end 150cc scooter dons a sharp frontal design that accentuates the overall sophistication of the unit. It runs with single-cylinder, four-stroke, liquid-cooled SOHC engine that can fire up to 14 hp at 8500 rpm and 13.6 Nm torque at 6500 rpm.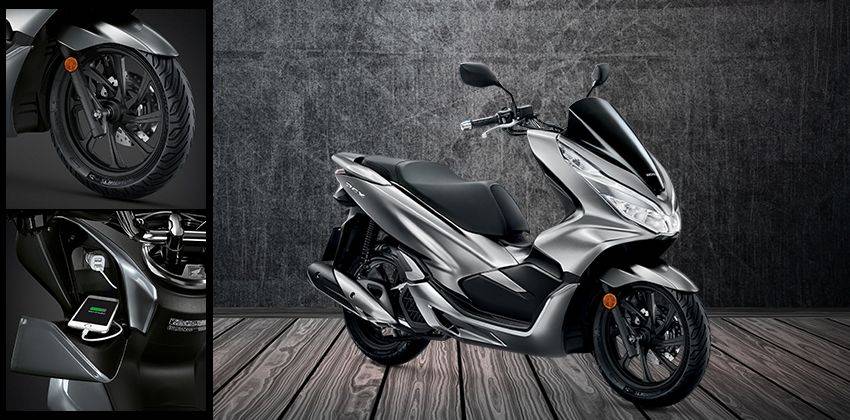 Among its advanced key features that you might want to consider are the following:
A full LCD Digital Speedometer
ACG Started and Idling Stop System
New tail light with hazard lamp
Console box with power outlet where you can charge your phone or iPod
Very spacious luggage box with sea stopper and maximum capacity of 28L
Honda Smart Controller
Honda Smart Key
On top of this very impressive inclusions is the Anti-Lock Braking System in its 14-inch wheels that serve as an added safety feature.
Kymco Super 8 150 E3 Regular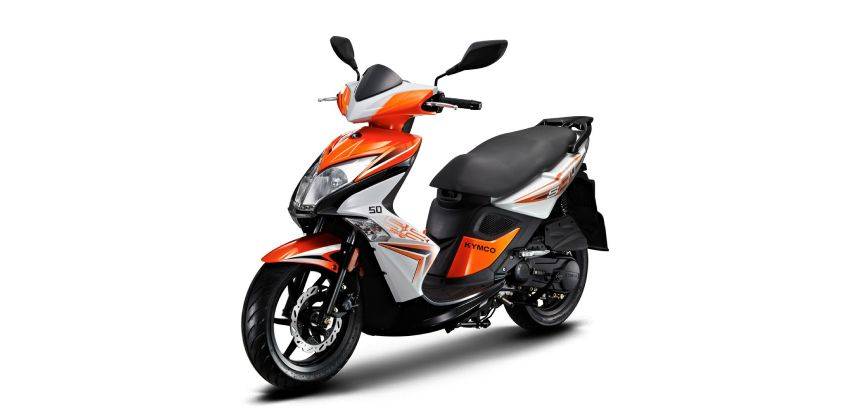 Taiwan-based Kymco also has its own bets in the 150cc and above scooter segment. The Super 8 150 E3 Regular is powered by a single-cylinder, four-stroke, air-cooled, SOHC 150cc engine that fires up to 10.45 hp at 7500 rpm and 10.7Nm torque at 5500 rpm. This scooter sports an aggressive outlook but for a very affordable price.
Kymco Super 8 150 E3 specs sheet features double adjustable suspension, full visible analogue instrument panel, modern integrated LED position lap, grab bar on rear carrier with 4 holes for the top case, and passing light switch.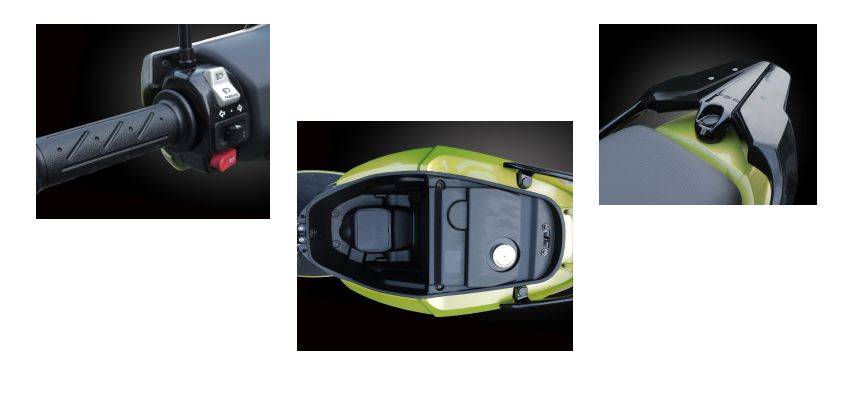 If you are all up about the price, you might also want to check the Kymco Super Z 150 8 Series Standard. This has almost the same specifications with the Super 8 150 E3 but has a higher power output of 10.8 hp at 7500 rpm and 10.8 Nm torque at 6250 rpm.
Kymco Like 150i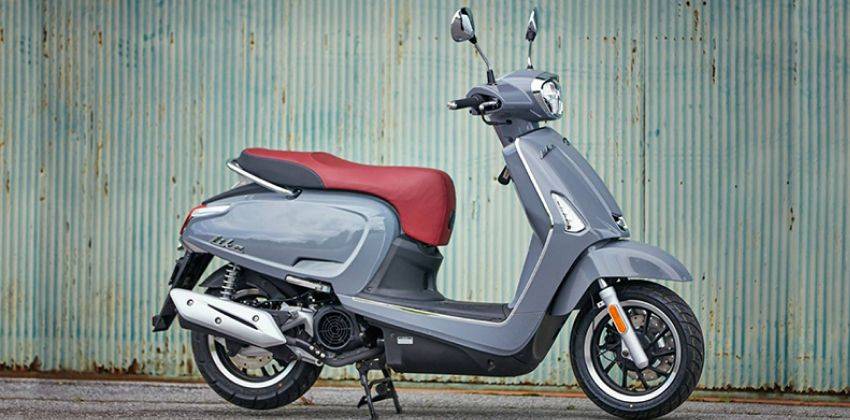 Another entry from Kymco is their all-new Like 150i which can definitely go head to head with Honda, Yamaha, and Vespa scooters. It dons a futuristic-retro style of motorbikes and even one as the 2017 Best Scooter in the USA at the prestigious Motorcycle.com Awards.
It possesses a single-cylinder, four-stroke, 4-valve, air-cooled SOHC 150cc engine that can fire up to 13.3 hp at 9000 rpm and 12.5Nm torque at 6500 rpm. Among its key features are the modern retro LED headlamp, a highly luminescent fully digital instrument panel, and a glove box compartment with lock and USB charging port for your phone. As for its wheels, it has a 12-inch aluminum alloy wheel that is also equipped with Bosch Anti-lock Braking System.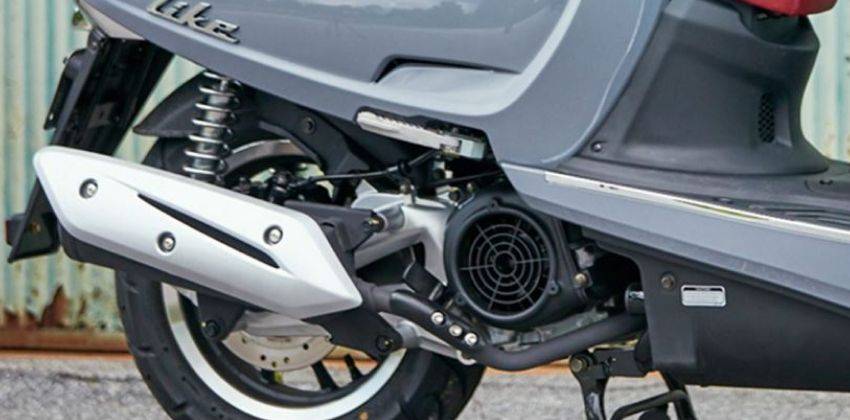 In addition, it has an easy front fuel filler opening and can provide better balance and stability through its European elegance.
Yamaha NMax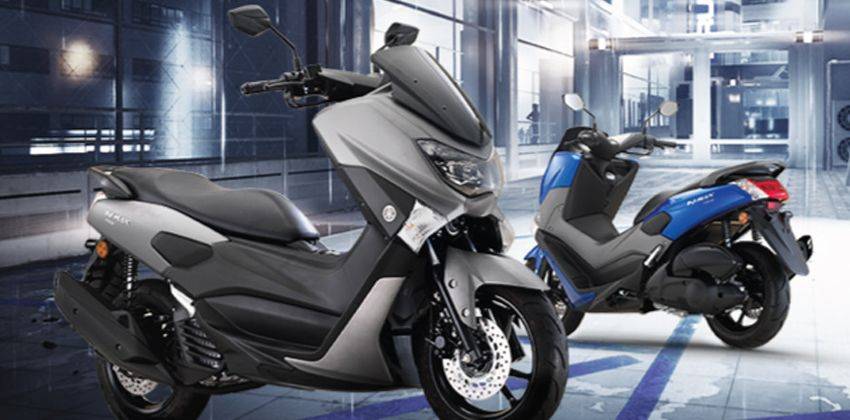 Honda Click 150i also found a close competitor in the form of Yamaha NMax 155. Powered by a single-cylinder, 4-stroke, 4-valve, SOHC 155cc engine, the NMax 155 can fire up to 15 horsepower at 8000 rpm and 14.4 Nm torque at 6000 rpm. Its premium trim ABS has the Anti-Lock Braking System that makes the rides smoother.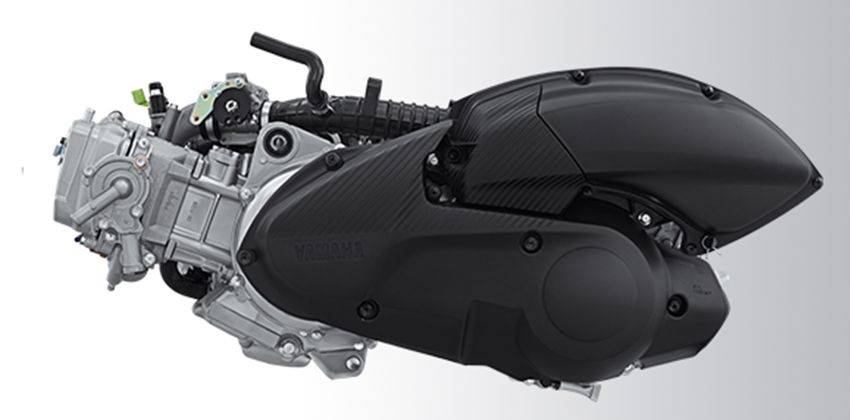 The NMax is powered by Euro-4 standard compliant liquid-cooled engine built through Blue Core technology that offers great fuel efficiency with better power and speed performance. Moreover, it is equipped with the VVA or Variable Valve Actuation that can provide strong torque at low speeds and higher power at high speed. It also features an all-LED light system and full LCD eye monometer.
Vespa Primavera 150
Last in the list is the Italian Vespa Primavera 150 IGET ABS that is powered by a single-cylinder, four-stroke, three-valve SOHC 154.8cc engine. Although this is the most expensive one in our list, it offers lesser power and torque output of 12.7 hp at 7750 rpm and 12.8 Nm at 6500 rpm, respectively.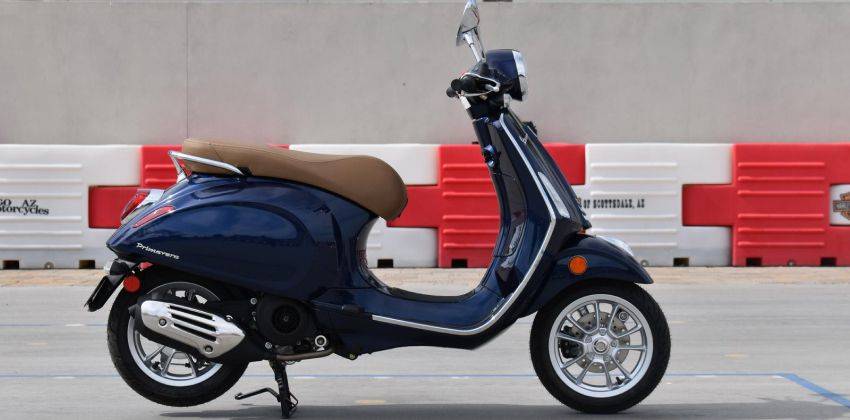 The highlight of this model is that it resembles the iconic scooters but can still provide excellent road performance with minimal consumption levels and emissions. It features an elegant colour with refined combinations of the saddle fabrics. Its top speed is at 98km/h and can fuel efficiency of 42 km/l. Just like Honda PCX150 and Kymco Like 150i its wheels are also equipped with Anti-Lock Braking system which complements the blissful and convenient driving experience it can provide.
How are these brands compares when it comes to their prices?
Here is a complete price list of the scooter models mentioned above:
Brand/Model

Lowest Price

Highest Price

Honda Click 150i

PHP 98,900

Honda PCX150

PHP 133,900

Kymco Super 8 150 E3

PHP 76,000

Kymco Like 150i

(ABS) PHP 119,000

(Noodoe) PHP 139,000

Yamaha NMax 150

(Standard) PHP 109,000

(ABS) PHP 119,000

Vespa Primavera 150

PHP 175,000
Verdict
Among all the mentioned scooter brands and models, it is apparent that Honda Click 150i has an edge among its competitors when it comes to cost-efficiency, power, and design. But, looking at the overall specifications of the brands regardless of the price, the Honda PCX150 can be the best option as it promises more powerful rides with utmost sophistication in style and advanced features. Meanwhile, the Kymco Like 150i is also a good option if you are after a good riding performance but also likes to keep a minimalist style.
Whether you are after the design, engine performance, or the advanced features, it's pretty obvious that you've got a wide array of options in the 150cc scooter segment!
Hard to decide? Take a deeper look into the specifications of each brand and models here on our website!
Also Read: Honda Click 150i: Hits and misses
You might also be interested in
Latest Honda Click 150i Motorcycles Videos on Zigwheels