Honda Click 150i key features: What makes it a good choice?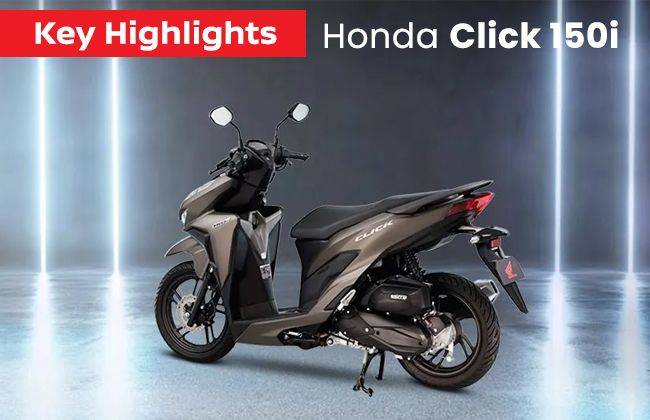 Launched in 2017, the Click 150i has been one of the top-calibre motorcycles of Japan-based premium automaker Honda. Equipped with a single-cylinder, four-stroke, SOHC, eSP 150cc engine, this aggressive-looking scooter can fire up to 13 horsepower at 8500 rpm and 13.4Nm torque at 5000 rpm. Its design language was generally inspired by the Honda NSX, a two-seat, mid-engine sports car manufactured by the same automaker.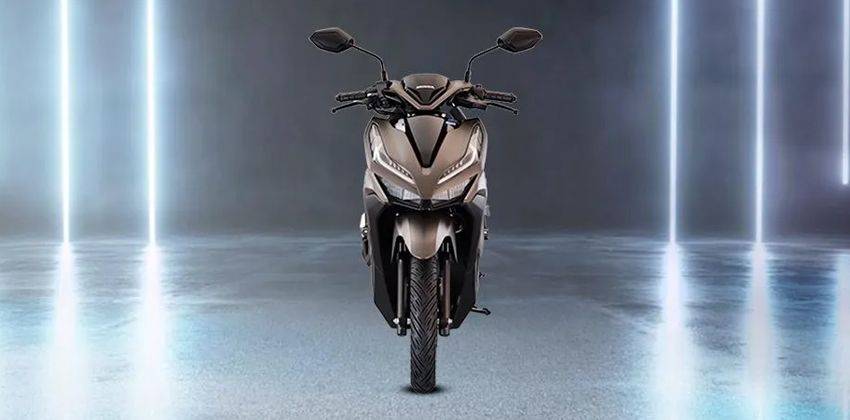 This amazing addition to the growing Gen-S series was set to wow the younger generation of motorists. This is why the flagship scooter of Honda is aimed at growing the popularity of their modernized and very young-looking scooters to the millennials. Hence, Yamaha Mio series has found a competitor with this Honda line up.
Honda Click 150i dimension sheet reads 1919 mm long, 679 mm wide, and 1062 mm in height. It has a total wheelbase dimension of 1280 mm with a ground clearance of 132 mm.
Dubbed as the Game Changer, the new Click 150i price tag reads PHP 98,900 and is available in four different colors - red, brown, white, and black. Conclusively, this model is much less expensive than its sibling under the same mother brand Honda PCX150 which is available for PHP 133,900.
What are the key highlights of the Honda Click 150i?
Honda made a very good job in putting up a 150cc scooter that is packed with powerful riding performance and advanced features. Take a good look at these stunning features that will make you opt to buy one for yourself now!
Liquid Cooled PGM-Fi Engine
Honda Click 150i's engine is powered by a liquid-cooled PGM-Fi (Programmed Fuel Injection) engine just like the Click 125i. This technology was made to help the Honda motorcycles on providing outstanding power and driveability but with lower emissions and better fuel efficiency of 52 kilometers per liter.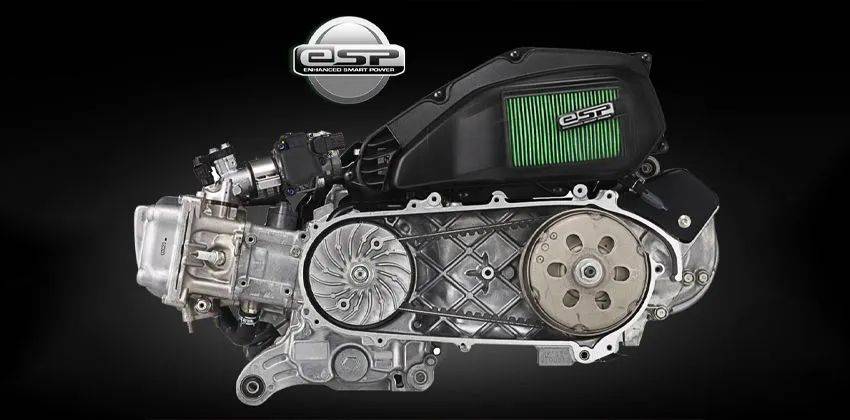 How does Programmed Fuel Injection (PGM-Fi) work?
At the center of the PGM-Fi is a mini-computer called the PCM or powertrain control module. It is connected to the sensors that regularly monitors the inputs such as throttle position, engine temperature, crankshaft position, intake manifold pressure, atmospheric pressure, exhaust-gas oxygen content, and intake air temperature. The PCM will use the information from these sensors in order to determine the fuel requirements of the engine, then it will activate each fuel injector at the right moment to achieve optimum efficiency. Not just that, the PCM can also sense when something is wrong with the other parts of the system and stores a trouble code that can lead a technician on the exact area that needs to have troubleshooting.
The engine is also equipped with the ACG technology Started or Alternating Current Generator. This feature can completely eliminate that loud popping sound when you start the motor and also boost better fuel economy.
Honda Smart Key
The Honda Smart Key is one of the most unique features of the Japanese automaker's motorcycle lineup. This is used for keyless ignition and has features like anti-theft alarm and answer back system which can help you secure or locate your scooter better.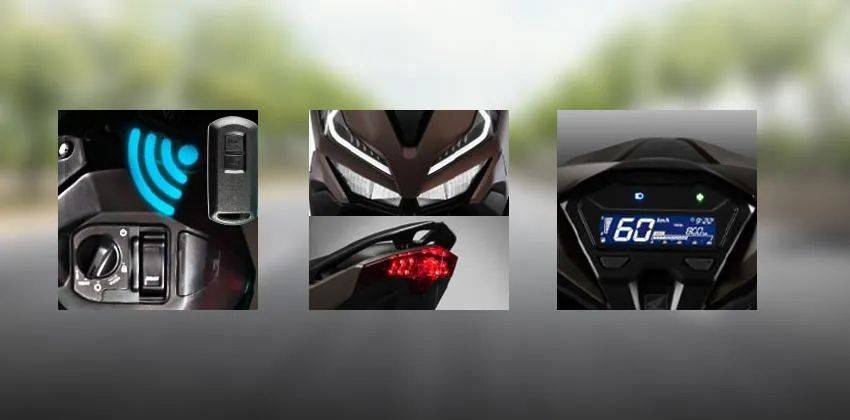 Idling Stop System
Another show-stopping inclusion in Honda Click 150i specs sheet is its Idling Stop System. Through this feature, your motorcycle will automatically switch off when it's in idle status, short stops or during traffic. Then, just by turning the throttle grip, it will start up again instantly. This is to lessen the unnecessary fuel consumption and to also ensure that you get the best fuel economy that you deserve. According to Honda's own testing, there's a total fuel saving of approximately 7% because of this feature.
Full Digital Meter Panel
Gone are the days when analog meter panels are the thing, a digital meter panel is now what you need! Good thing Honda Click 150i is equipped with a full digital meter panel that can show all the riding information in one glance. This includes the speed, engine temperature, and the fuel gauge, of course.
All LED Lighting System
From the position light, dual headlight, tail light, up to the front and rear blinkers, the Honda Click 150i employs an all-LED lighting system. This adds to the already sleek outlook of the motorcycle making it more modern looking and daunting. Just imagine riding along the streets at night with this!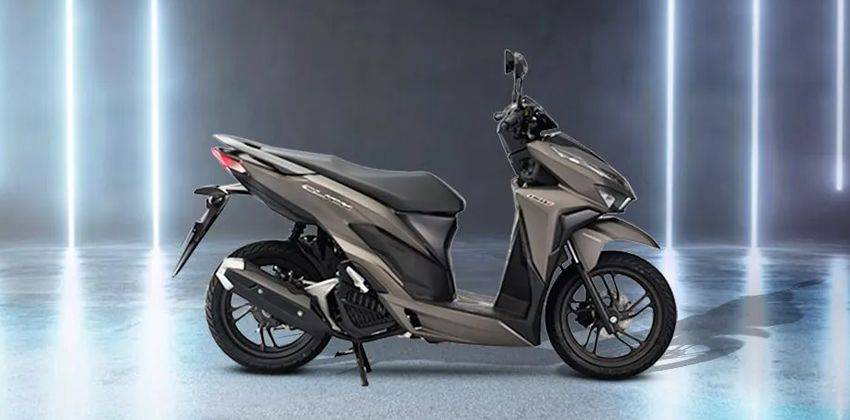 Sports Style Muffler and Sporty Wheels
Honda Click 150i aims to combine the aura of a sports motorcycle but with the features of daily scooter. It dons a sports style muffler design with an aluminum end cap and also features new sporty wheels with wider tubeless tires and wavy disc brake that can surely let you have a ride that is comfortably stylish.
Spacious Compartment
Worried about where to put things in your motorcycle? No need! The 18-liter compartment of Honda Click 150i gives you a convenient and spacious storage for your full-face helmet and other personal belongings like your motorcycle documents, identification cards, or even your wallet and mobile phone!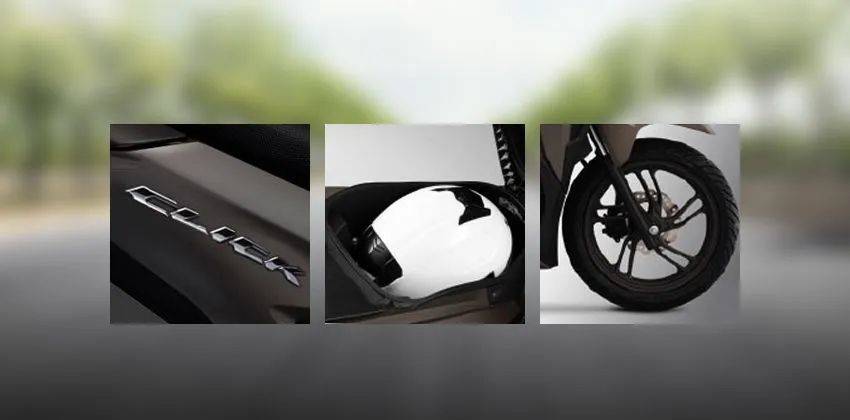 On top of these amazing features is the 3D Emblem of the series nameplate "Click". This accentuates the sleek design of the motorcycle that displays sophistication and a premium image. When it comes to the riding quality, the credit is due to the well-cushioned seat and telescopic front forks along with single unit swing of rear shocks which makes your travel more comfortable and less jumpy.
Overall, the sharp and aggressive design language has given a lot of sporty essence to the motorcycle. From the lighting system, muffler design, up to the wheels and the overall shape, you can really see that Honda took their time to conceptualize a scooter that would appeal to the eyes and the budget of millenials.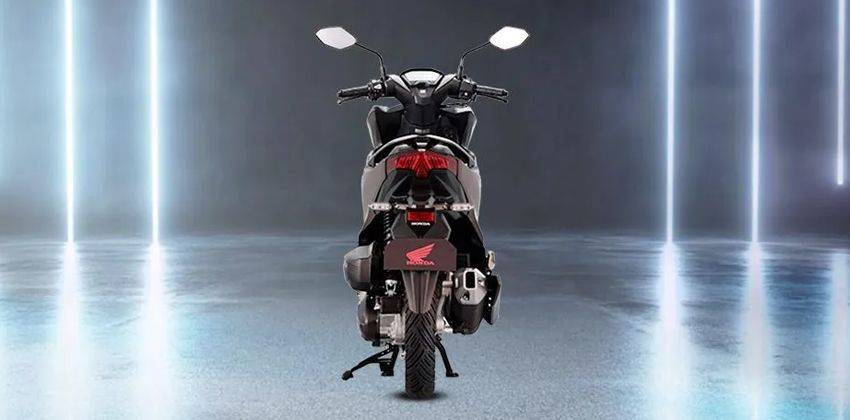 It is also very admirable that one of the key features of this scooter is really to lessen its gas emissions and boost fuel efficiency, hence, this one is a very good investment for someone who needs a stylish ride for daily commute but for an affordable price and better fuel economy.
Impressed by the Honda Click 150i? Get a test ride now at your nearest Honda dealer store!
Also Read: 2020 Honda AirBlade 150 has arrived, priced at Php 109,000
Honda Motorcycle Models
Honda Click 125i

Honda Click 160

Honda PCX160

Honda ADV160

Honda TMX125 Alpha

Honda X-ADV

Honda BeAT

Honda CB150X

Honda TMX Supremo

Honda Gold Wing

Honda Rebel

Honda DIO

Honda XRM125 Motard

Honda CBR150R

Honda CRF150L

Honda XRM125 DSX

Honda CRF150R

Honda CRF300 Rally

Honda CB650R

Honda CB500F

Honda Airblade160

Honda CB500X

Honda XL750 Transalp

Honda CRF125F

Honda CRF300L

Honda CB1000R

Honda CRF250RX

Honda RS125 Fi

Honda Rebel 1100

Honda CRF1100L Africa Twin Adventure Sports

Honda CBR1000RR

Honda Wave RSX

Honda Supra GTR 150

Honda CBR500R

Honda CRF1100L Africa Twin

Honda CRF250R

Honda XRM125 DS

Honda XR150L

Honda CBR650R

Honda Genio

Honda CL500
Honda Motorcycles Price
You might also be interested in

Honda Click 150i Motorcycle Articles From Carmudi
Honda Motorcycles Meet Demands of the Times

Ruben Manahan IV,

May 05, 2020
Honda Click 150i key features: What makes it a good choice?
Choose a city to get promos and prices in your area