GAC GM8 2.0L: More than your average MPV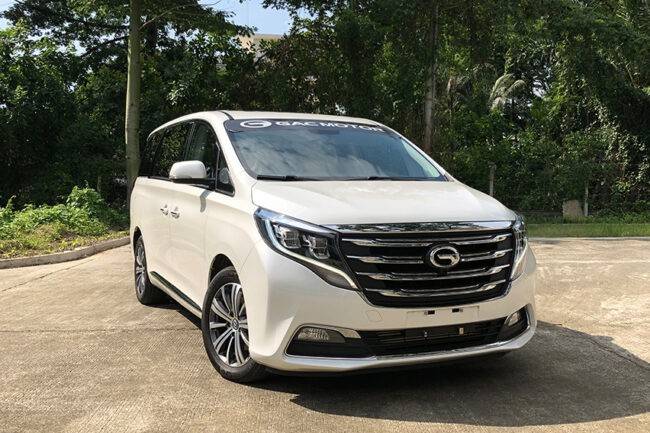 If you've had it with traffic and would like to get driven around but prefer a larger vehicle for that extra space to stretch your legs, or you just want something that can comfortably fit your family when you go for a long drive, I've got something for you.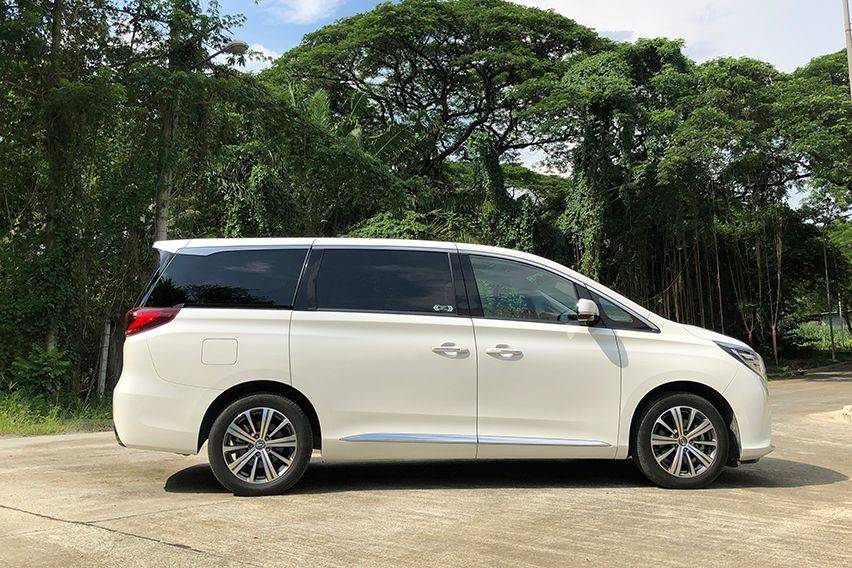 And I'm not one to judge if you like to be chauffeured. I have doctor friends who, because it's so taxing in their clinics, installed a sofa in the second row of their van just to increase the comfort level and reduce stress during their only downtime, which is the commute.
Now for the good part. I've got a multi-purpose vehicle (MPV) to tell you about that comes with all sorts of tech that will make your drive as luxurious as can be. Check out the GAC GM8 2.0L.
Exterior
It looks like a minivan but is classified as an MPV — a really big one. The white-on-black color combo is aesthetically pleasing and with the D-pillar blacked out, it gives off that "floating roof" appearance.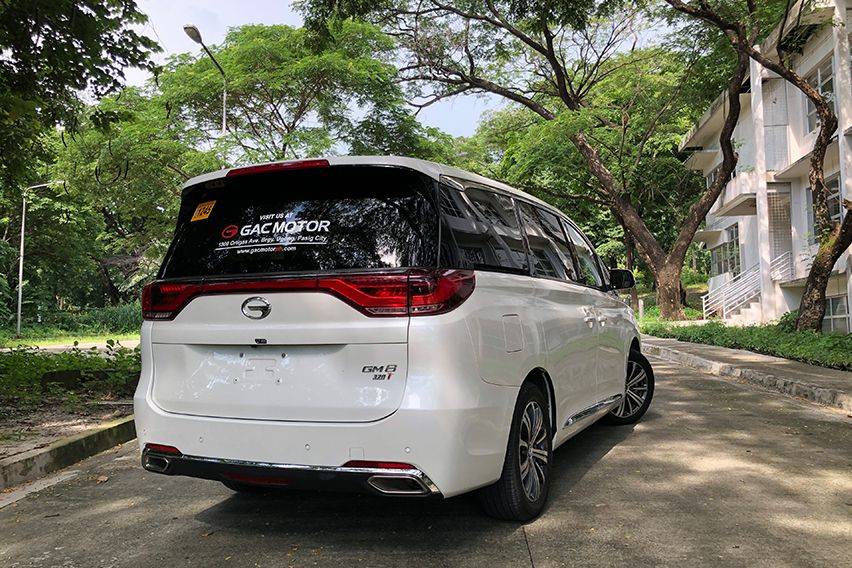 The body is textured very nicely with several pinches along the hood, a gorgeous character line along the side, and the chrome trims spanning the top of the side glass and the ones just above the rocker panel.
Its grille is impressively large with four shiny slats and the G logo, which is an abbreviation of GAC (Guangzhou Automobile Group), found just a little off center.
What makes the nose look better are huge LED headlamps with daytime running lights and below it are nicely tucked fog lamps highlighted by chrome brows.  
The rear comes with dual exhausts and are, again, highlighted with a long chrome accent. Taillights are plain although the deep dark red color and the red panel connecting it, plus the spoiler gives it extra appeal.
Interior
If you think the exterior is plain for its P2.88-million tag price, don't worry because inside is where you really get your money's worth.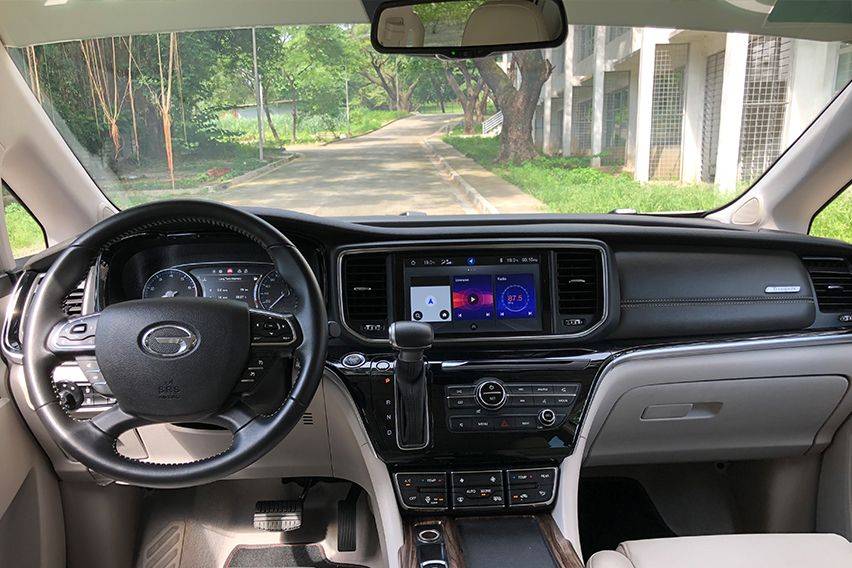 It sports an overall off-white color scheme on the leather seats and most of the door panels. There are also dark wood accents on the center tunnel and door inserts that look better in the dark with alluring ambient light strips.
Minor quilting on the door panels (larger on the front doors and smaller on the sliding doors) ups the level of sophistication and makes for a very homey ambiance.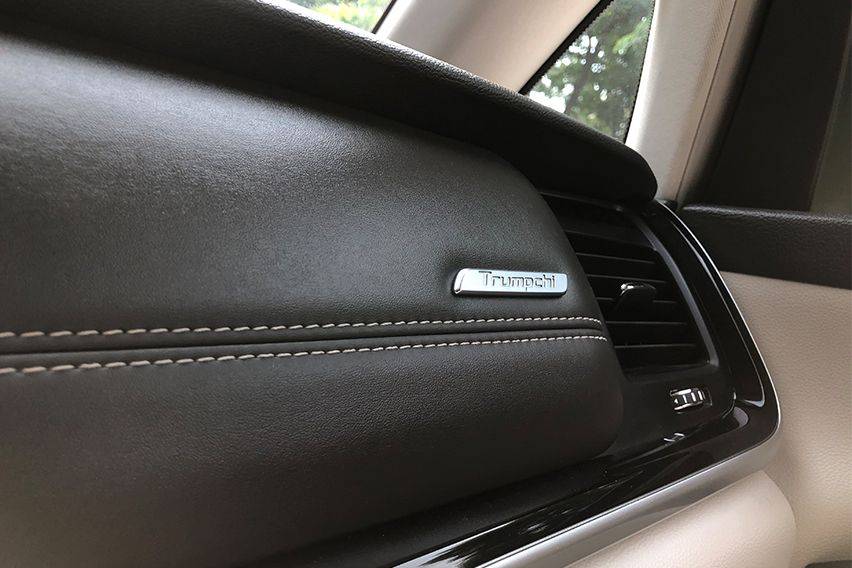 There's leather on a few flat surfaces and even on the multi-function steering wheel. Most of the cockpit is black, which is okay, but I would have preferred some lighter color to match the rest of the cabin.
In the middle is a 10.1-inch touchscreen that looks amazing from any angle. The resolution and graphics are tablet-like, which make what the rearview camera takes look like HD quality.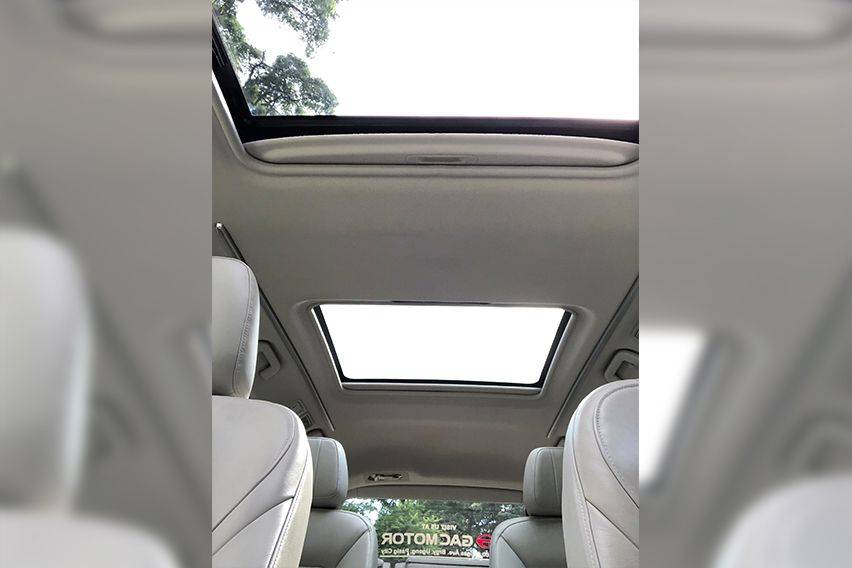 Right below it is the gear shifter and various buttons for the infotainment system, climate control, and, if you add the overhead controls for the sunroof and moonroof near the map lights, it can get a little intimidating.
The Trumpchi branding wasn't surprising as that's the badge it sports in China, where the vehicle is imported from.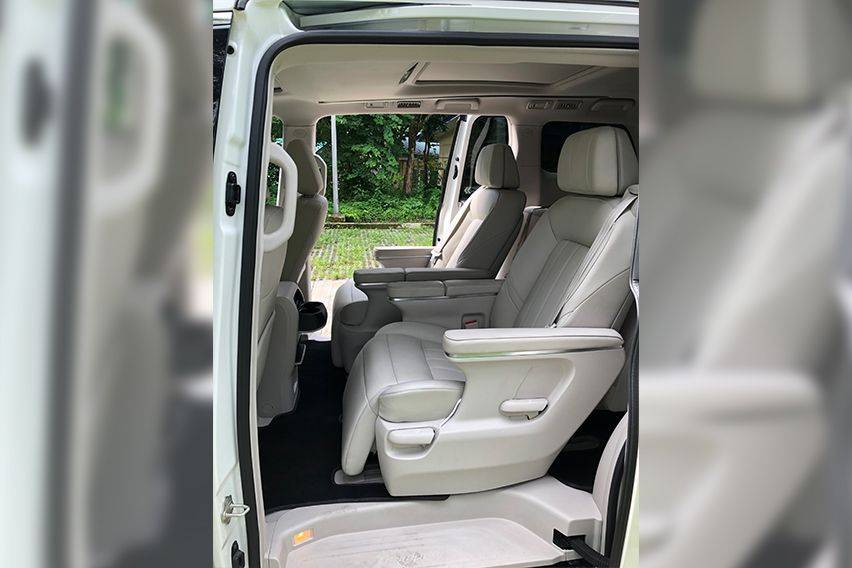 As nice as this is, the second row is where you want to be. It has two heavily bolstered, highly adjustable Ottoman seats that feel just as comfortable as they look. Plus, it comes with ventilation and massage function — something you don't get from some of the higher-tier, more expensive brands.
Both armrests are touched up with some brushed aluminum trim and has cleverly concealed controls for seat ventilation and power adjustment.
The air vents go all the to the third row, and I didn't even have to use them to cool the large cabin. Just the vents in the front and second row were good enough. The seat in the rear is a bench type and is non-adjustable but foldable and clips to the rear of the captain seats to increase cargo space.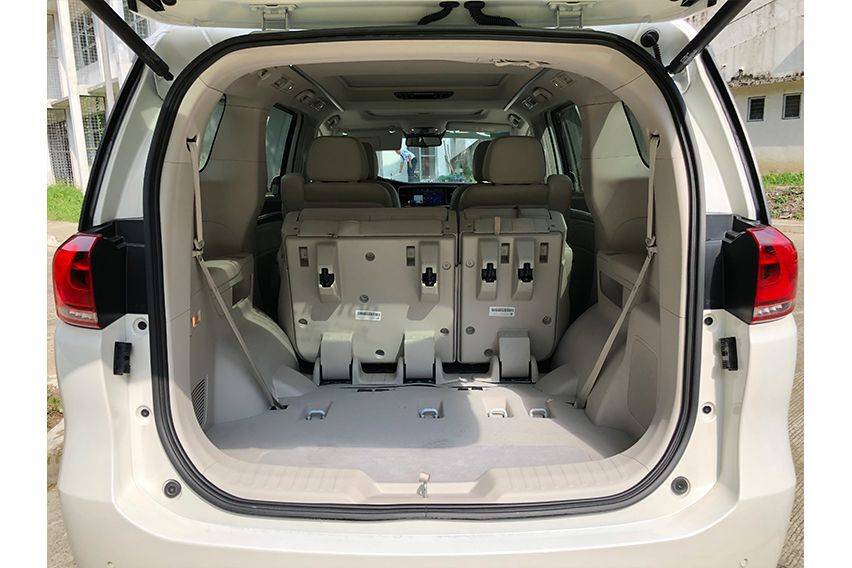 Center cupholders can't accommodate mid-sized Klean Kanteen bottles so you'll have to stow them by the doors.
Engine
Its 2.0-liter turbocharged gasoline engine made a believer out of me. Even with only 196hp and 320Nm of torque, it made the whole MPV feel very light and acceleration was amazingly quick, yet very smooth — befitting a luxury vehicle.
A lot of its pull amazingly kicks in at just above 2,000rpm in Normal driving mode, but it is already sprightly even in the lower range.
Other drive modes include Sport, Eco, and Winter.
Fuel consumption goes down to 5.5kpl in heavy traffic, but when EDSA was loose, I picked up close to 12kpl.
Ride and handling
Ride comfort is excellent thanks to the MacPherson-type and multi-link beam independent suspension but it didn't hurt that it had well cushioned seats as well. It was almost like riding on a cloud but with our roads being the way it is, some of the roughest sections of EDSA were audible and palpable. Still, this is not too much of a biggie and I do see this improving in a future update.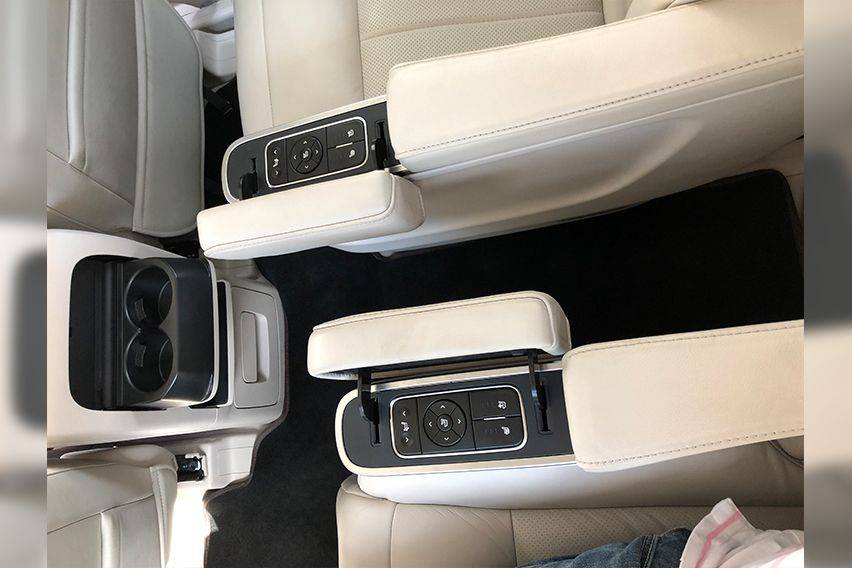 NVH (noise, vibration, and harshness) levels were generally very low. Sound suppression was so good that even its own horn sounded muffled from where I was sitting.
I didn't experience much turbo lag but if I were to split hairs, there was a teeny-weeny hair of a delay after throttle input but I wouldn't even call it a lag. Other than that, it's simply silky all through the six-speed automatic transmission.
Verdict
GAC may not yet be a household name, but with a product like this, it just proves that they have what it takes to give competitors a run for their money. It's cheaper than most in its segment and comes with a full complement of tools and toys that the big boys already have.
Loaded top to bottom and inside out, this is a true and legit luxury unit. With all that it comes with to play, the 2019 GAC GM8 2.0L is truly more than just your average MPV.
Photos by Eric Tipan