How the MG RX5 Style AT makes China-made look really good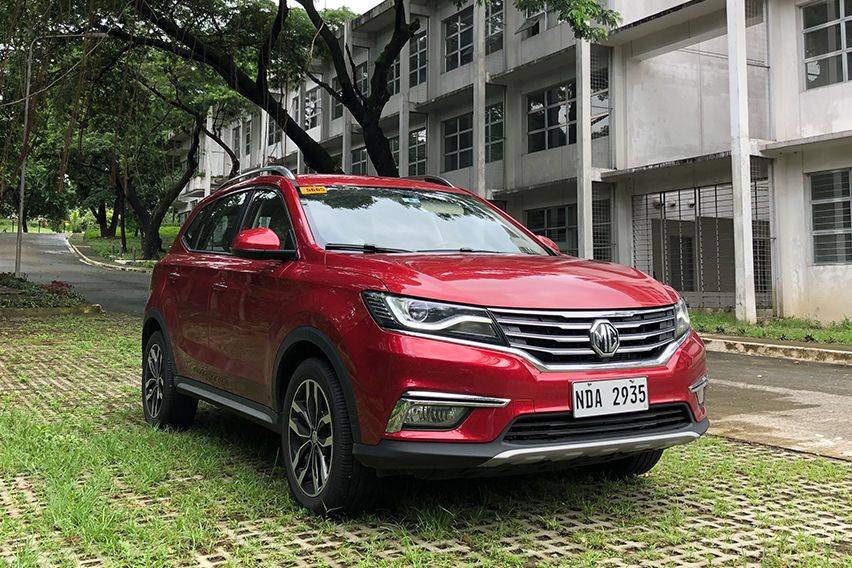 People are generally skeptical of stuff made in China — not so much with gadgets, clothes, and other consumer items, but terribly so when it comes to automobiles.
Well, Morris Garages, or MG for short, is working to change all that.
MG is a British marque that started in 1920, but has been wholly owned by China's state-owned SAIC (Shanghai Automotive Industry Corporation) Motor Corporation Limited since 2007.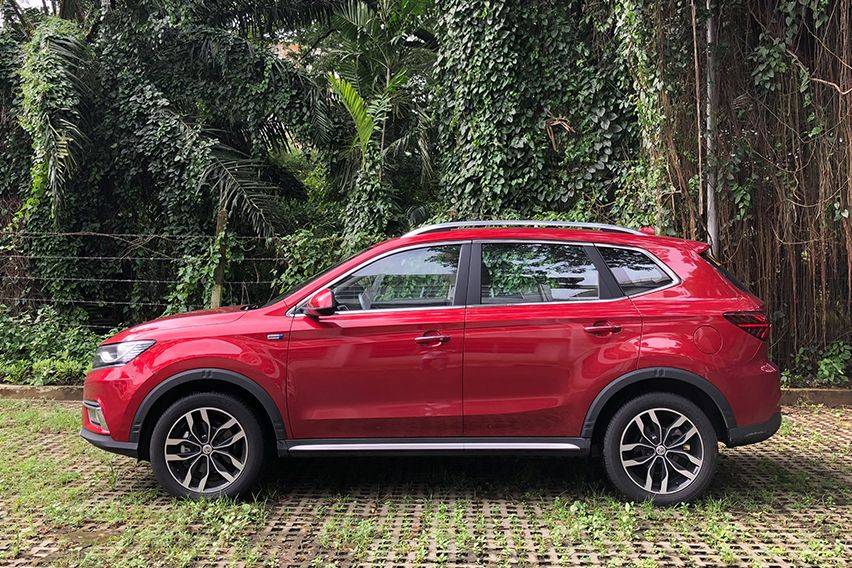 Be that as it may, just one look at its current models and you can tell it hasn't lost its 87-year UK pedigree one bit.
As the brand celebrates its 100th anniversary, I take a look at the MG RX5 AT Style to see why it has made such a visually compelling and experientially persuasive argument in the very competitive compact crossover segment.
Exterior
A quick walkabout immediately reveals how well it's put together, from the grille-headlamps (with lithe-looking LED daytime running lights) setup that blends simplicity and sophistication with the smart use of a few chrome pieces, all the way to the well-placed accents on the fog lamp housings on each side of the front bumper.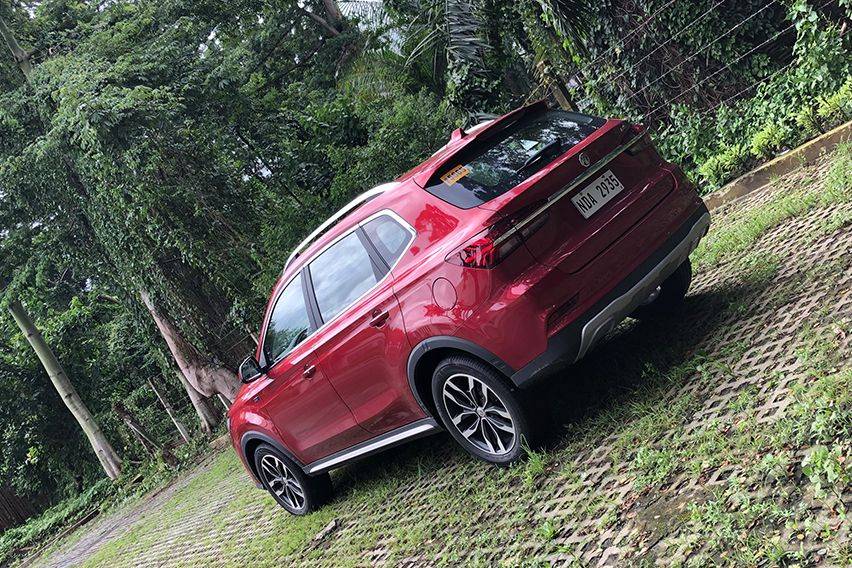 The layered character lines and the pinch just above the rocker panel make the sides look fuller, more macho, without really exceeding its compact dimensions.
On the other hand, its roof tapers to the rear, which slims it down for better vital stats and aerodynamics.
LED taillamps highlight the rear along with plenty of reliefs and contours that make the tailgate shapelier.
A smart key allows you to just push a button on the door knob to unlock and the Start/Stop to engage the 1.5-liter turbocharged engine.
Interior
The beige motif feels welcoming, especially when combined with the dark brown hue of its flat top and the faux wood trim on the center console and door panels.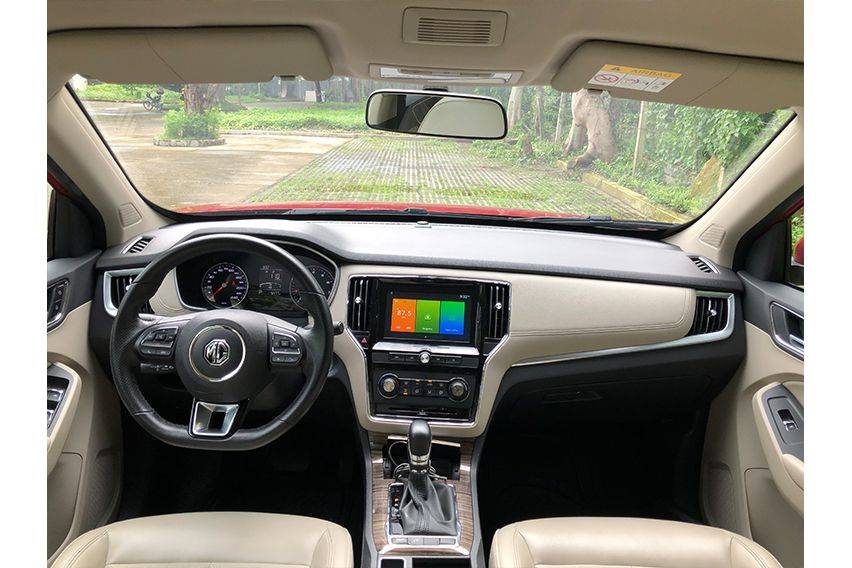 A few discreet chrome accents border the infotainment system and the middle of the flat-bottom steering wheel where the controls for audio, telephony and the trip computer are located.
As accommodating as the cabin ambiance is, the seat colors feel like they're too light and could smudge easily. Good thing they're leather, so wiping off stains should be a lot easier than with fabric.
Almost all surfaces (dashboard, door panels) are padded — great to touch, and child-friendly as well.
I love the little metallic knobs sticking out in the middle AC vents that make them much easier to adjust.
The entire user interface of the infotainment system is great. Pairing phones is very simple, operation of the eight-inch touchscreen display is very straightforward, and the same goes for the climate control system.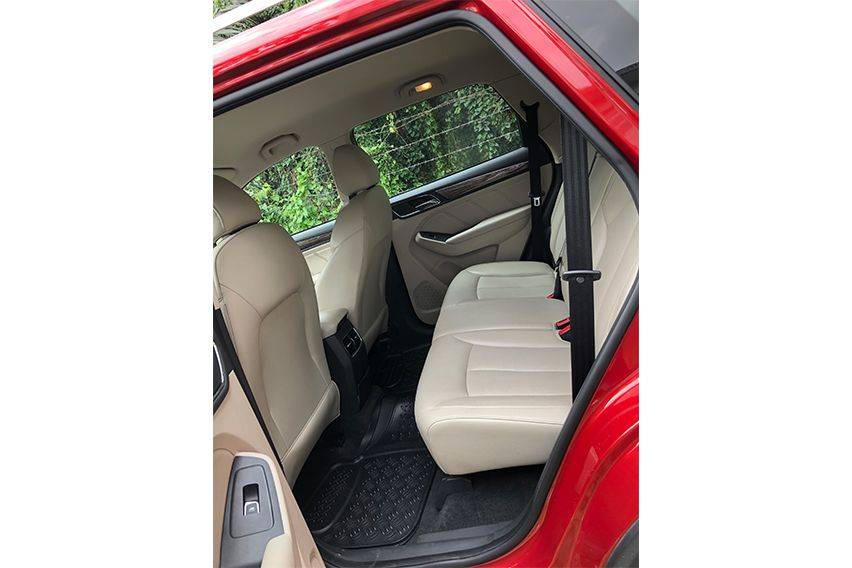 What will take some getting used to is the analog thermostat and fan speed display.
Space is generous as a five-seater but the luggage area — with the tonneau drawn — isn't very tall, which mean all cargo will have to be loaded sideways.
Engine
Its small displacement engine is quiet and barely hums even when stressed. There's really good enough output at 167hp, but it would have been great to see how it does on the highway. Never really had the chance to max it out though as I was solely in the city during the week's test drive.
On EDSA it was marvelous, even during the rare times there was no traffic, but there was a tiny bit of a turbo lag so expect just a teeny-weeny delay from throttle input before you feel the 250Nm of torque kick in.
The seven-speed dual-clutch transmission is smooth but it feels like it struggles to hold if you're reversing on a steep incline.
Ride and handling
Steering wheel feedback is pinpoint although turning radius for a crossover was not so good. I was surprised I needed to do a two-point turn on a four-lane road.
It is very light to handle and movement is very precise, which I like for a crossover.
Seating position is high and cabin layout is excellent, making it easy to see out the windows and limits blind spot issues.
There's some noise that creeps in through the 18-inch rims but other than that, the whole package has very low levels of NVH, even versus large potholes and over broken up asphalt patches.
It felt stable around corners and has superb balance, which translates to a very solid feel of the drive.
Verdict
If you want great value for money, look no further.
On top of all of the above, it has cruise control and a return of 9 kilometers per liter on full city driving without really trying hard to get great fuel mileage.
The cabin is very well-appointed, which not only matches a few competitors priced a couple of hundred thousands more, but could actually top several others.
For only P1,228,888, the MG RX5 AT Style is one compact crossover that makes China-made look really good.
Photos by Eric Tipan
Sell your car at the best price
Verified and genuine buyers
Free listing
List your car
MG Car Models
MG ZS

MG RX5

MG 6

MG 5

MG HS

MG ZS T

MG GT
MG Cars

MG RX5 Car Articles From Carmudi
Select your city to start search
Or select from popular cities