'Ask Ford' marks a year of providing immediate customer service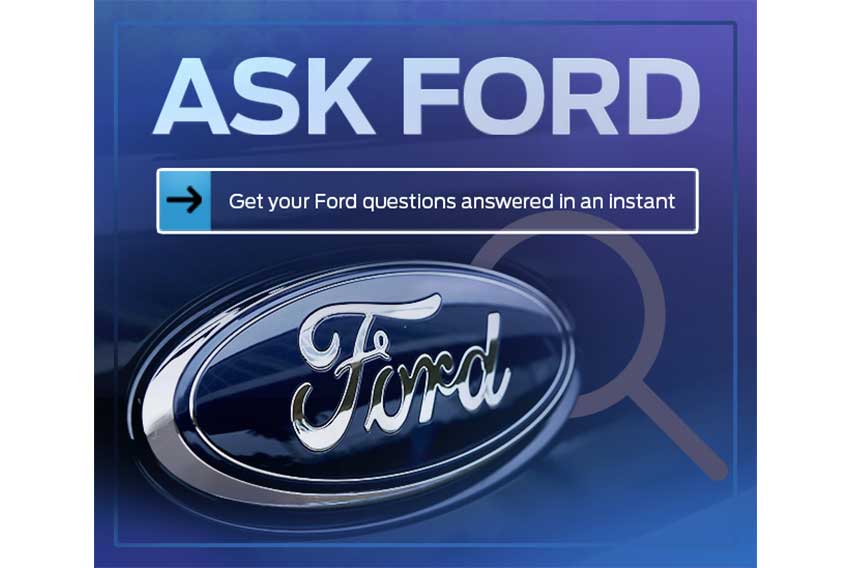 MANILA: Ford Philippines marked the first anniversary of "Ask Ford," an intuitive global online knowledge tool base for customers.
Ask Ford was introduced in the country in early 2020 as a self-service tool that can be accessed 24/7 through the official website of Ford Philippines (ford.com.ph). Customers can type in their inquiries on the platform anytime and receive immediate answers that obtained from Ford's systems, owner's manuals, or Ford websites. The system uses artificial intelligence (AI) technology to provide the best responses to the customer's questions.
Ask Ford can be accessed by clicking the magnifying glass icon on the Ford Philippines website. Aside from assisting current and potential Ford customers, Ask Ford also offers specific channels that provide updated information on customer queries to Ford dealers and Ford's Customer Relationship Center (CRC) team.
Ford Philippines has received over 9,300 questions from customers, dealers, and CRC teams in 2020, with more than 100 new topics searched per month. Their data also revealed that the Ranger Raptor was the most searched topic by customers in 2020.
Ask Ford applies three main tools in generating responses to the inquiries from the customers. It uses the comprehensive Knowledge Repository tool to search for the most accurate response with the use of natural language processing that evaluates the question as a whole instead of assessing only the keywords. It also comes with a "Related Topics" window that allows users to check out other topics that are associated to their inquiry.
Ask Ford also retrieves information from the Owner's Manual. To use this tool, users simply need to select the vehicle model and year then click search. The information tool would then display the relevant information that is related to the vehicle.
Meanwhile, the Web Crawler tool provides the links to all Ford official sites that are related to the customer inquiry.
In a statement, Ford Customer Service Division Director Joyce Laxamana said, "With Ask Ford, we are able to engage and better serve our customers with an online tool that helps answer their questions about Ford products and services in an instant. Now more than ever, the Ask Ford tool will be more relevant and useful as we continue to evolve with our customer's changing behavior, needs, and preferences."
Photo from Ford Philippines
Also read: Ford 'Smart Mirror' enhances safety in Transit vans
You might also be interested in
Latest Ford Cars Videos on Zigwheels