Isuzu turns over 8 D-Max RZ4E units to Castrol PH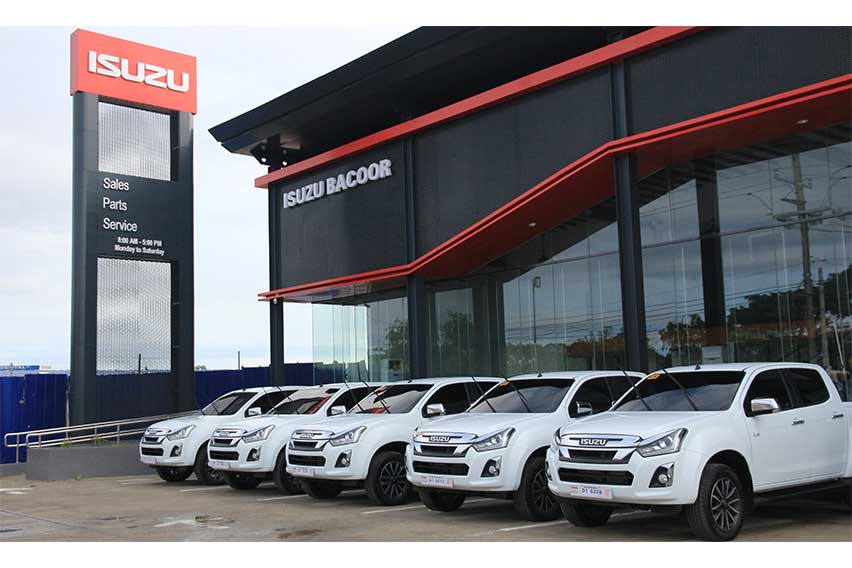 MANILA: Through its efficient delivery of products Castrol Philippines continuously strives to increase its contribution for the forward movement of the domestic economy. 
In connection, North Trend Marketing Corp. (NTM), the official distributor of Castrol commercial and industrial lubes in the country.  sourced eight units of the Isuzu D-Max RZ4E from Isuzu Philippines Corporation (IPC). 
Company officials, namely, IPC Vice President for Sales Yasuhiko Oyama and Dealer Sales Department Head Anna Dalida, as well as North Trend Marketing Sales and Business Development Manager for NCR, Ernesto Sanchez and Sales and Business Development Manager for South Luzon, April Joy Baldosano, led the turnover ceremony of the Isuzu D-Max units. 
NTM, being a client of Isuzu since 2008, had placed multiple orders of the Isuzu D-Max through the years, which the firm uses as delivery and service vehicles for its operations across the country.
Sanchez said, "This new acquisition will be allocated to our offices in Cebu and Cagayan De Oro."
He added, "We've always been confident with the Isuzu D-Max due its proven reliability and flexibility. Our operations team has all but good words about this pickup as it has been tried and tested by our employees.  We are also very satisfied with the after-sales support we receive wherever we are in the country."
Being the number-one truck brand in the Philippines, IPC guarantees its business partners that they will be acquiring excellent aftersales services across its wide dealership network as well as nationwide parts supply. 
Oyama explained, "Our relationship with customers does not end after their purchase, we treat that as the beginning of a long-term partnership. NTM has been our customer for 13 years and our dealer has always been by their side assessing their needs so that ultimately we can provide the best vehicle for them."
For more details about the new Isuzu D-Max and its latest promos, customers can visit their nearest Isuzu dealership or log on to their official website here. 
Photos from Isuzu Philippines Corporation (IPC)

Also read: New Isuzu Tagum dealership features new IOS showroom design
Explore Isuzu D-Max
Isuzu D-Max
₱857,000 - ₱1.795 Million

MA starts : ₱19,469
Isuzu D-Max Promos, DP & Monthly Installment
You might also be interested in
Latest Isuzu D-Max Cars Videos on Zigwheels