J&T Express x Child's Pose Yoga Project PH for youth empowerment in remote areas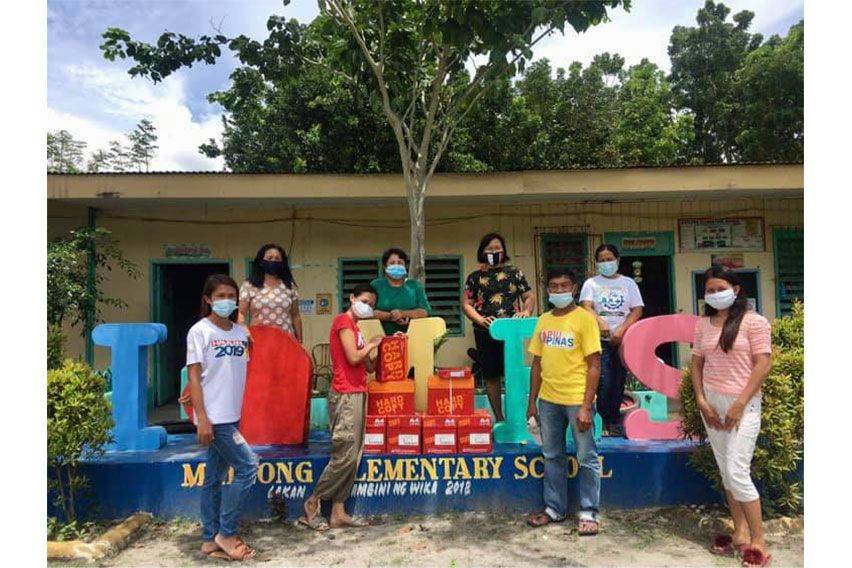 MANILA: Integrated logistics service provider J&T Express  continues to advance its goal to reinforce initiatives towards the improvement of remote areas through its collaboration with Child's Pose Yoga Project Philippines, Inc., a youth-led organization that focuses on promoting positive social change through life skills, education, sports, and yoga.
J&T Express Philippines Vice President of  Zoe Chi explained, "It was like fate when we were approached by Child's Pose Yoga Project Philippines. We immediately agreed to partner with them because we too believe in empowering those who may otherwise be held back by resources or location." 
In reference to the area where their beneficiary resides, Chi added, "We decided on the Mangyan community, because it's easy for kids in such situations to feel lost and ignored. That's why we introduced them to various outlets and donated materials that will nourish and inspire them holistically so they can pursue their big goals and eventually become the tycoons, thought leaders, and champions our country needs."
Meanwhile, Child's Pose Yoga Philippines, Inc. founder Gillian Trinidad shared, "Initially, though, we were worried that we couldn't push through with our efforts because of logistics. But as luck would have it, it was the teachers from the recipient schools themselves who suggested we use J&T Express."
J&T Express, founded in 2015, enables sellers to ship their goods through the use of their own packaging without any limitations in size.
Instead of trying to make parcels fit into large, medium, and small sizes, sellers handle the packaging of their items themselves. This makes the delivery of bulky goods or products with irregularly-shaped packaging more convenient.
J&T Express cooperates with its industry as it covers all areas in the country. It also has an upgraded tracking system and the fastest delivery time to boot.
For five years, it has established its presence in about eight countries and is currently the top provider of e-commerce delivery services not just in the Philippines but also across Southeast Asia.
Chi said, "It's our core mission to serve anyone, anytime, and anywhere with excellence and heart. If we don't do our part to bridge people and places, who will? Especially in the time of COVID, it's essential that we help enable those who may very well be the future movers and shakers of our nation. It's all about bayanihan, and it's our pleasure to be a part of this project." 
Currently, the Mangyan School consists of 287 enrollees. But because of the convenience that J&T Express offers, sufficient modules and other school materials for educators were sent even to the hard-to-reach areas and to Mindanao--- with such provisions aiding in the reinforcement of remote learning of six additional schools in the region. The packages sent also consist of face masks, face shields, alcohol, pencils, pens, notebooks, and bond paper.
Other schools in remote areas that gained benefits from the collaborative efforts of Child's Pose Yoga Philippines, Inc. and J&T Express, include the Talipanan Mangyan School and the Matlong Elementary School. Initially, these schools were completely cut off from the necessary aid for their students.
Through this new collaboration, children who desire to make a difference in the country can soon attain the fulfillment of their respective goals.
Photos from J&T Express
Also read: 'Electrifying Engineering' videos from GM to promote remote learning
You might also be interested in
Latest Cars Videos on Zigwheels