Lexus PH celebrates 12th birthday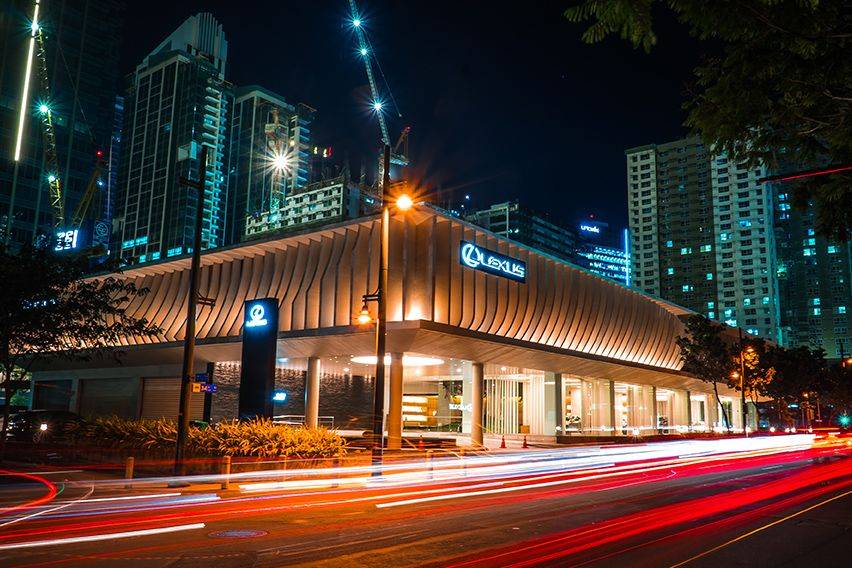 MANILA: Lexus Philippines looks back on its successful venture in the country as it celebrates its 12th anniversary.
Since 2009, the company has been bringing in the state-of-the-art and well-crafted vehicles of the premium Japanese carmaker that quickly captivated discriminating car buyers.
Lexus has made sure that the brand is able to keep up with the latest automotive trends and innovations. Aside from its excellent products, Lexus also boasts remarkable customer service.
Since it opened its doors to the public 12 years ago, the sole Lexus Manila showroom in Bonifacio Global City has constantly impressed its clients with its posh architectural and interior design. Lexus Manila is the first car dealership that featured a Zen garden interior with natural landscaping.
Lexus has also made its mark in providing outstanding hospitality to its customers, which is consistent with its after-sales service.
The primary objective of Lexus in the Philippines is to be the top brand in terms of quality. This goal was helped to be achieved by first-class vehicles which have been thoroughly appreciated by its buyers. In the brand's first year in the country, it launched six iconic nameplates which include the LS luxury flagship sedan, the ES midsize sedan, the RX midsize luxury SUV, the LX flagship luxury SUV, the IS compact sedan, and the GS midsize sedan.
The success of the initial launch was followed by the arrival of the CT lineup in 2011, which featured a range of luxury hatchbacks with a hybrid drivetrain. Because of this innovative move, Lexus was considered as one of the first purveyors of green technology in the automotive industry.  In the same year, the GX luxury SUV was made available in the country.
In 2012, the sought-after LFA supercar made its way into the local market. In this year, Lexus also made an upgrade on the exterior look of the GS lineup, with the introduction of the spindle grille design.
In 2014, notable local launches include the RC and RC F, and the NX compact luxury SUV.
After a year, Lexus unveiled the GS F performance sedan, which was compared to the prominent European luxury cars. The exceptional coupe was introduced in 2017, while the UX compact luxury crossover was launched in 2018.
In 2020, the LM luxury van was introduced and became a crowd favorite.
In its 12th year in the Philippine market, Lexus promises to commit to its goal of producing high-quality vehicles that will elevate the riding experience of its Filipino customers.
Photo from Lexus Philippines
Also read: Lexus PH unveils payment schemes on select models
You might also be interested in
Latest Lexus LS Cars Videos on Zigwheels