The 2021 Dodge Charger, Durango Pursuit are exactly what the PNP needs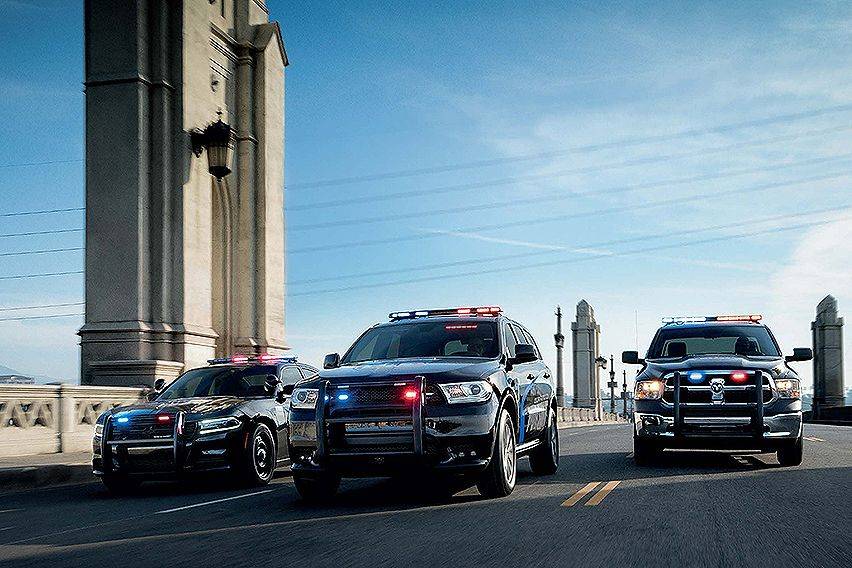 MANILA: Law enforcement in the US has a new and intimidating look as Dodge takes the cuffs off its 2021 Pursuit models of the Charger and the Durango.
Pursuit is a special variant of vehicles by Dodge specifically designed and equipped for police services and for the 2021 year model, the Charger and Durango get new transmissions and high-tech options for officer safety, responsiveness and fuel efficiency.
The Charger Pursuit comes with two engine options, the all-new V6 all-wheel drive (AWD), with increased horsepower and torque, and the legendary V8 HEMI rear-wheel drive. It now comes with the new TorqueFlite eight-speed transmission. The drivetrain combo enhances acceleration, braking and handling. These improvements are also expected to enable increased fuel efficiency. Top speed setting is 225kph.
While the regular Durango is available here with the standard 3.6-liter V6 Pentastar engine, the 2021 Pursuit trim is also offered with the 5.7-liter HEMI V8 engine and with the TorqueFlite eight-speed transmission as standard. The shift lever has been moved from the center console to the instrument panel to free up space between the two front seats. Other notable improvements four programmable auxiliary switches and police-specific front seats to accommodate duty belts and enable easier access to seat belt latch points. The Durango Pursuit has a top speed setting of 209kph.
A couple of these 2021 Dodge Pursuit models should put the fear of the PNP-HPG (Philippine National Police-Highway Patrol Group) in these lawless elements of society.
Photos from Dodge
Also read: PNP-HPG to conduct mobile inspection of motorists
Dodge Durango Promos, DP & Monthly Installment
You might also be interested in
Latest Dodge Durango Cars Videos on Zigwheels