Know Your Limits: The Comprehensive Guide to Speed Limits in the Philippines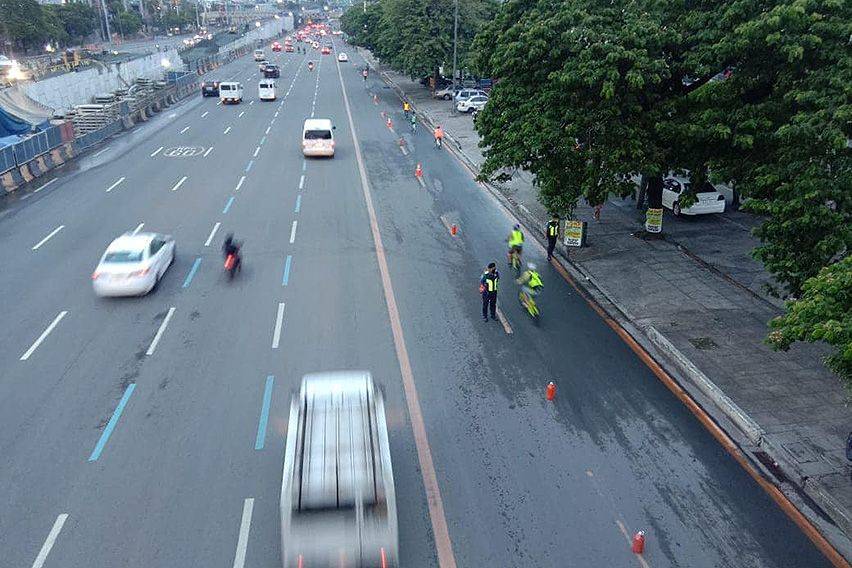 With the increasing number of vehicles on the roads, enforcing speed limits has become more important than ever for ensuring safety and efficient traffic flow.
KEY TAKEAWAYS
What is the maximum speed limit in the Philippines?
In general, the maximum speed limit on expressways and tollways in the Philippines is 100kph. However, speed limits may vary depending on the type of road and other factors.
What can drivers do to comply with speed limits and promote road safety?
To comply with speed limits and promote road safety in the Philippines, drivers should stay informed about the speed limit regulations in their area, obey traffic signals and signs, drive defensively, and maintain their vehicles properly. They should also avoid distractions such as using mobile phones while driving and always wear seatbelts.
Speed limits are the maximum speed that drivers must not exceed on a specific road or highway section. These limits help ensure the safety of drivers, passengers, and pedestrians, especially in high-traffic areas and hazardous road conditions. Speed limits also promote responsible driving behavior, reduce traffic congestion and air pollution, and ultimately, prevent accidents and fatalities.
The Land Transportation and Traffic Code (Republic Act No. 4136) is the primary law governing speed limit regulations throughout the country.
What are the speed limits set in the Philippines?
Here are the speed limits set under Republic Act No. 4136:
| | | |
| --- | --- | --- |
| Type of Road | Passenger car or motorcycle | Trucks and buses |
| On open country roads, with no "blind corners" not closely bordered by habitations | 80kph | 50kph |
| On "through streets" or boulevards, clear of traffic, with no "blind corners," when so designated | 40kph | 30kph |
| On city and municipal streets, with light traffic, when not designated "through streets" | 30kph | 30kph |
| Through crowded streets, approaching intersections at "blind corners," passing school zones, passing other vehicles which are stationary, or for similar dangerous circumstances | 20kph | 20kph |
Different speed limits are established for Metro Manila's major road networks in accordance with MMDA Regulation No. 19-001. All private and public vehicles, including motorcycles, are limited to speeds of 60kph on circumferential and radial roads, while trucks and buses are allowed to travel at speeds of up to 50 kph.
Circumferential roads include Recto Avenue, President Quirino Avenue, Araneta Avenue, EDSA, C.P. Garcia Avenue, and Southeast Metro Manila Expressway.
Meanwhile, radial roads include Roxas Boulevard, Taft Avenue, Shaw Boulevard, Ortigas Avenue, Magsaysay Boulevard, Aurora Boulevard, Quezon Avenue, Commonwealth Avenue, A. Bonifacio Avenue, Rizal Avenue, Marcos Highway, and MacArthur Highway.
The North Luzon Expressway (NLEX), Subic-Clark-Tarlac Expressway (SCTEX), Tarlac-Pangasinan-La Union Expressway (TPLEX), and South Luzon Expressway (SLEX) have a 100kph speed limit for cars and 80kph for trucks and buses.
Meanwhile, the Skyway has a speed limit of 60kph in some portions and 80kph in straight sections.
Who are exempted from speed limits?
The following motorists are exempted from speed limits:
A physician or his driver responding to emergency calls

A hospital ambulance driver traveling to and from the scene of an accident or other emergency

Any driver transporting a wounded or ill person for emergency treatment to a hospital, clinic, or other similar places

A driver operating a motor vehicle owned by the Armed Forces while in use for official duties during times of riot, insurrection, or invasion

The driver of a vehicle when he or his passengers are pursuing a criminal

A law enforcement officer attempting to overtake a driver who violates a traffic law

The driver of a fire department's official motor vehicle
Final thoughts
Enforcing speed limits in the Philippines is crucial to improve road safety, reduce accidents and fatalities, and promote sustainable transportation. While there are challenges in implementing and enforcing these regulations, there are also solutions and best practices that can be adopted to achieve these goals. By raising public awareness, investing in infrastructure and technology, and promoting safe driving habits, the Philippines can continue to make progress in ensuring safe and efficient transportation for all.
Photos from Bikers United Marshalls Facebook page, Cavitex Infrastructure Corporation, and Department of Transportation
Sell your car at the best price
Verified and genuine buyers
Free listing
List your car
You might also be interested in
Car Articles From Carmudi
journal
advice
financing
insurance
Select your city to start search
Or select from popular cities