5 things to love about the Nissan Juke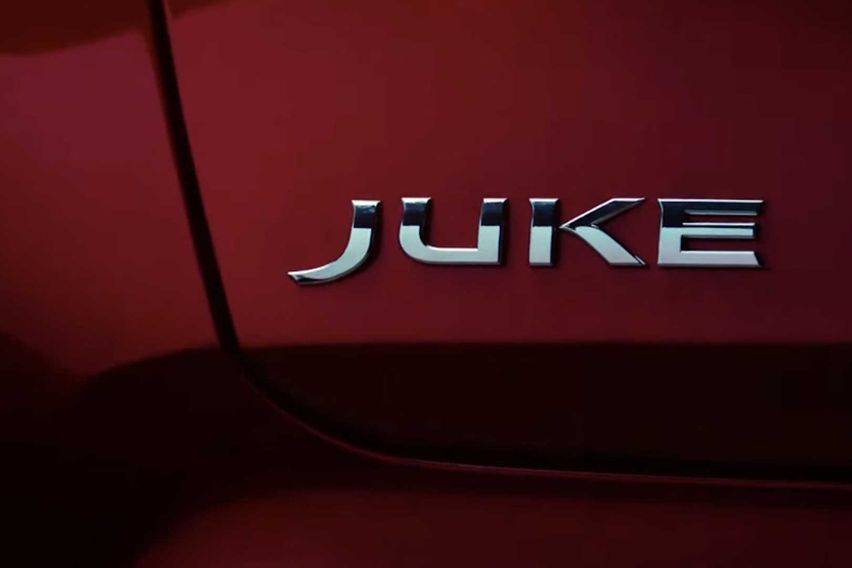 While you would assume that, because of the body's space-age image and compact dimensions, it's designed in Japan, think again. That look of the Juke is actually the brainchild of designers at Nissan's Design Europe company in London, England.
It took five years after its rousing global debut before the Nissan Juke launched locally in 2015 and surprisingly, it was to mixed reviews.
Everyone loved the Herbie eyes and that cute, beach-buggy vibe it brings but were disappointed with the meager cabin space. That only proves two things, you can't please everyone and you can't have your cake and eat it, too.
Well, if you're on the fence with this one, let me line up five things to love about it that's not design-related so you can see that there's more to the Juke that just its looks.
Nissan B0 platform
As small as it seems, the Juke actually uses an extended version of the wheelbase platform designed for really small Nissan models like the phased-out Micra and Cube. So, relish the fact that it is big because technically, it could have been much smaller than it already is.
Despite the wheelbase limitations, Nissan still managed to make it a five-seater.
Major advantage of driving a vehicle of this size is maneuverability in all sorts of scenarios. Heavy, bumper-to-bumper traffic won't be an issue and neither will have to fit into the smallest parking slot in the mall because it's packed on a payday weekend.
Cabin ambience
What you've been hearing about the cabin is the truth, it is indeed compact. Three normal-sized adults would be a snug fit in the second row and there isn't much ceiling either because of the sloping roofline.
Two cup holders take the space of the center console, with the shift lever right in front of it. There's a no-slip grip cubbyhole right under the climate control system but it's smaller than the size of most modern mobile devices.
That being said, the all-black affair looks elegant and somehow pairs very nicely to the sport bike-inspired round gauges, aircon vents, switches and knobs, and inside door handles.
Few, but smartly placed brushed aluminum accents also add a high level of aesthetic appeal and raises the sophistication of the cabin a notch.
You'll also love how all surfaces are contoured, devoid of flat surfaces and sharp angles, which makes everything feel relaxed and easy on the eyes.
I-CON and the Drive modes
Known as the Integrated Control System (I-CON), this is Nissan command module located on the lower dashboard that manages the aircon and the vehicle's drive modes.
To access the I-CON, the driver must select a function specified by the two buttons just on top of the small monitor at the bottom of the center stack.
The I-CON manages the drive modes and climate control. While the latter is self-explanatory, the drive modes are worth mentioning.
I would stay on Sport mode as much as possible because it's flat-out fun. But after averaging some 9 kilometers per liter on Normal for a couple of days, my average went down to 8.1 kilometers per liter after half a day on Sport.
It's got a hyper 1.6-liter with a continuously variable transmission (CVT) that allows the Juke to shimmy around in a wonderfully controlled but speedy fashion and it simply struggles to do that in Eco mode.
Normal comes up with a good compromise between performance and economy but Sport mode is what truly epitomizes the personality of the Juke.
Engine
Under the hood is a 1.6-liter four-cylinder gasoline engine with CVTC (Continuous Variable Valve Timing Control System) that handles the timing of a valve lift to improve performance, fuel economy or emissions.
But that's not all the tech that it has. It also comes with updated features like neutral idle control (achieved through the coordinated control of the engine in tandem with the Xtronic CVT); an alternator regenerative control mechanism; reduced engine friction by machining the cam shaft to a crowning mirror-like finish and application of a fluorine coating to the chain guide; delayed valve closure timing of the intake by increasing the conversion angle of CVTC and superior timing management to reduce pumping loss when idling; and lower idling speed.
Safety features
Even if this is still the first-generation model of the Juke – Nissan already launched the second-generation globally last year – it has a pretty good set of safety features already.
It has a rear camera, dual front airbags, ABS (Anti-lock Braking System) with Electronic Brake Force Distribution and Brake Assist, two three-point ELR (Emergency Locking Retractor) with pretensioner and load limiters in front , three three-point ELR at the rear, an anti-theft system with immobilizer, a high-mount stop lamp, and an Isofix system with tether.
Photos by Eric Tipan, Nissan
Sell your car at the best price
Verified and genuine buyers
Free listing
List your car
Nissan Car Models
Nissan Navara

Nissan Terra

Nissan GT-R

Nissan NV350 Urvan

Nissan Patrol Royale

Nissan Kicks e-POWER

Nissan Leaf

Nissan 370Z

Nissan Almera

Nissan Livina
Nissan Cars

Nissan Juke Car Articles From Carmudi
Select your city to start search
Or select from popular cities