Reasons to choose the diesel-powered Kia Sportage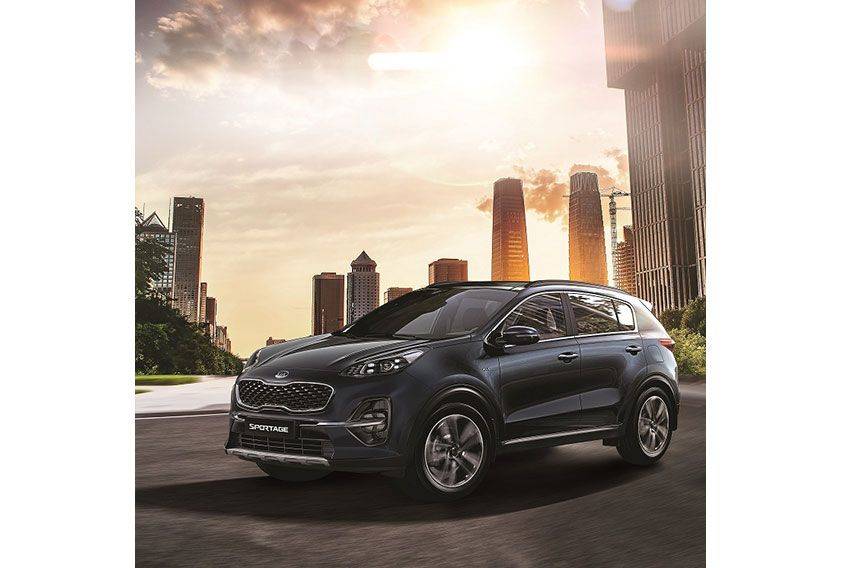 The Kia Sportage has always had a diesel option ever since the first-generation model and while it continues to have more gasoline-powered engines available in every generation, including mild hybrid versions for the fourth-gen unit, of the three trims it offers locally, two are diesel-powered.
While the world is preparing to ditch diesel — 24 countries in Europe will ban diesel vehicle over the next 10 years — because of its PM10s (particulate matter) and other emissions like nitrogen oxides, we Filipinos prefer this Kia simply because it's a lot cheaper than gasoline.
Now while it's not exactly a guzzler, I averaged 8.7 kilometers per liter on pure city driving, it's never a bad idea to save money, especially at the pump station.
That being said, I give you four good reasons to pick the diesel-powered Kia Sportage.
Power
Compared to the gas-powered trim, this packs a wallop.
It has 185hp and 400Nm of torque is sent to the front wheels.
Whether it's to overtake or simply accelerate, I only needed to gently nudge the throttle and the torque does the rest.
That's a huge fuel saver because other SUVs with different engines and output, will require more pressure on the accelerator to get power, and that's really not good for fuel consumption.
Three drive modes are available: Eco, Normal, and Sport but with the way its tuned, you'll hardly ever have to leave Eco because aside from being fuel-efficient, it's already has more than you'll need for regular everyday driving, especially more so when the traffic is bad, and more than powerful enough on the open highway.
Transmission
Kia's already had an eight-speed gearbox but only for rear-wheel drive vehicles but in 2016, they unveiled this new eight-speed AT for transverse applications.
More gears make it easier to keep the Sportage's engine in its optimum operating range for improved efficiency and performance. It also allows for really low RPM (revolutions per minute) cruising at higher speeds for reduced noise, vibration and fuel consumption.
It is lighter than Kia's six-speed automatic because of its simple design. It only has a valve body and a small oil pump.
According to the Korean automaker, this new transmission enables smooth acceleration from standstill, as well as greater fuel efficiency, improved NVH characteristics, and more decisive acceleration at high speeds than an automatic transmission with fewer gears.
If the drive isn't sporty enough for you, engage the Shiftronic feature via paddle shifters to override the automatic transmission and manually shift gears to gain more control over the car's performance.
Infotainment system
The diesel trims also exclusively have the 8-inch touchscreen with AM/FM radio, a CD and MP3 player, USB and Aux-in ports, plus Apple CarPlay and Android Auto compatibility.
It has large and thick fonts, which makes all the data extremely visible, and it's framed very nicely by the silver trim on the dashboard.
Despite being a touchscreen display, there are buttons and controls as well available right below it.
Bonus safety features
Automatic light controls are standard so you don't have to keep switching the lights on and off, which comes in handy if you go through tunnels and underpasses a lot, and a rear camera display with parking guides so you can park with peace of mind.
Photos from Kia, Eric Tipan
Sell your car at the best price
Verified and genuine buyers
Free listing
List your car
Kia Car Models
Kia Stonic

Kia Soluto

Kia EV6

Kia Seltos

Kia Rio

Kia Sportage

Kia Forte

Kia Stinger

Kia K2500

Kia Carnival

Kia Sorento
Kia Cars
Kia Sportage Promos, DP & Monthly Installment
Select your city to start search
Or select from popular cities