The unsurprisingly amazing Honda Brio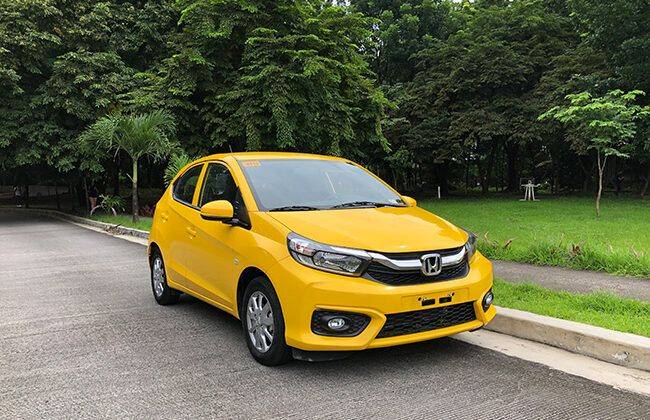 With rising fuel costs, the A segment became a very attractive one when it was introduced in the late 2000s — back when a few Chinese brands brought them in.
Unfortunately, the ride was honestly uncouth and the appointments were barely holding up — some were even literally falling apart within months of use.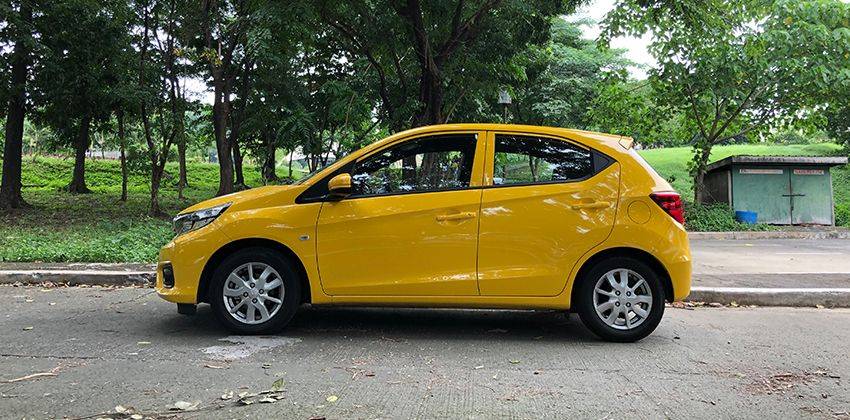 That was why people were excited when Honda debuted the Brio in 2014. It was a city car with a small-displacement engine, which arrived right at the time when traffic was getting worse and fuel prices were going up.
The first gen left a lot to be desired because our high expectations were based on the City and Jazz experience. If you haven't given the latest model a test, read on as I tell you how all those were addressed by the Honda Brio 1.2 V CVT.
Exterior
Its character lines are still very similar to its predecessor. The biggest and most welcome change is the sleeker front as it does away with the bulbous hood, which didn't go well with the large headlamps and tiny grille.
Combining the flat hood of the Jazz and the Mobilio's modern single-bar grille, makes for a more stylized façade to complement the multi-reflector halogen headlamps.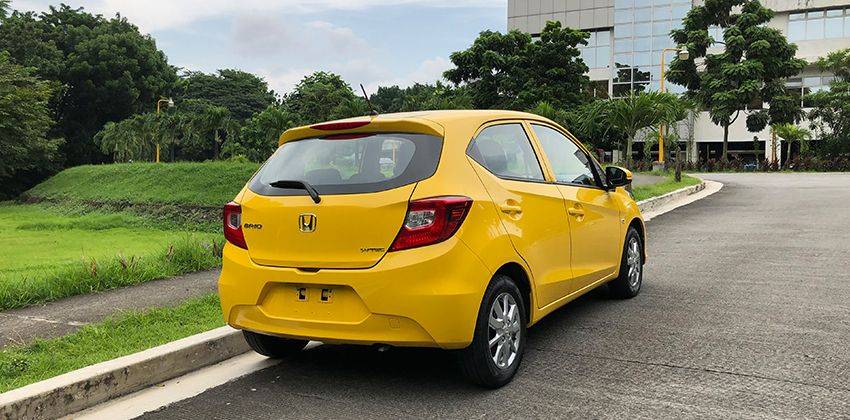 And the Carnival Yellow shade works nicely with the black mesh behind the grille, fog lamps and on the new bumper. It looks more sophisticated for a P658,000 unit.
Rear elements have been redesigned. The rear spoiler is smaller, the hatch shapelier, and Honda swaps the all-glass liftgate for a more conventional one.
All in all, the Brio has filled out more, especially front and back, which is no wonder why more people mistake it now for a Jazz.
Locking and unlocking can be done remotely on the key fob, but it uses a key-in system to start the smaller 1.2-liter single overhead cam i-VTEC engine.
Interior
As small as it is, there's a lot of elbow room because Honda here eschewed the center console and all the fancy equipment (and the necessary components and wiring that come along with it) you find in higher Honda models.
Legroom isn't much, but it doesn't feel cramped.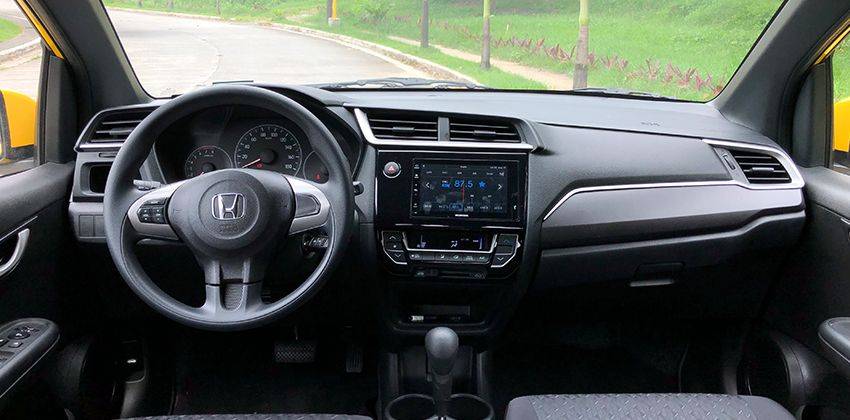 It comes with fabric seats that are two-way adjustable with a fixed headrest but the overall fit is commendable. It's not bolstered enough, but compensates with the sporty shape to make it very comfortable to sit in and the vehicle's size makes it easy to see over the hood.
There's a lot of hard plastics in the cabin from the panels and various cabin surfaces. It helps to reduce weight and keep the layout slim without compromising on design.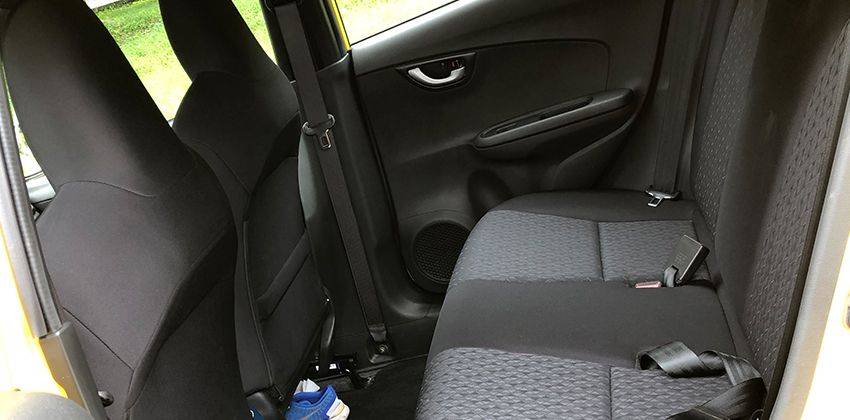 A running theme in the cabin creates a feeling of uniformity, which makes it easy on the eyes plus, it doesn't hurt that it has a seven-inch touchscreen with a very-easy-to-understand graphic user interface and Bluetooth connectivity.
Trunk space is minimal and will only fit maybe a couple of check-in sized luggage or about four to five overnight bags.
Engine
Don't ask much from the engine as it only has 89hp and 110 Nm of torque. But it's a city car, so what did you expect?
Still, for a lightweight and compact vehicle, those numbers are perfect, and coupled with a CVT (continuously variable transmission), it is able to manage the output much better regardless of the driving condition.
Keeping it under 2,000rpm is great for fuel efficiency but won't give you many chances to overtake, and the drive will fairly be unexciting.
I gave in to the temptation to push it though and. since the car weighs, only 969 kilos (just a shade over a ton with me in it), there was already a palpable amount of pull at around 2,200rpm, which already made overtaking more feasible.
Ride and handling
Surprisingly, NVH (noise, vibration and harshness) levels were actually low and much better than the previous model, but when road surfaces go really bad (e.g. with potholes, large cracks), and there's a lot of that on EDSA, there was a noticeable clatter from the suspension.
From the driver's seat, it feels very compact and is great to handle at speeds appropriate for the metro — turning maneuvers are tight, feels balanced and stable — but if you hit 80kph and above, it can be a little unsteady due to its size and weight.
Considering the price point, these shortcomings are understandable. I mean, just look how far it has come from its predecessor. That being said, I do expect significant improvement in the next update.
Verdict
This unit stands out among its competitors in the subcompact hatch segment right now. You would literally struggle to find another with better looks, interior appointments, tech features, and fuel returns (it averaged a little over 10 kilometers per liter on pure city driving).
Don't forget, it's even equipped with an anti-lock braking system (ABS), dual SRS airbags (driver and front passenger), and speed-sensing auto door locks.
This second-generation Honda Brio 1.2 V CVT doesn't just use "amazing" as a tagline, it's what it is.
Honda Brio Promos, DP & Monthly Installment
Explore Honda Brio
Honda Brio
₱598,000 - ₱735,000

MA starts : ₱13,585
Latest Honda Brio Cars Videos on Zigwheels