Want to buy an entry-level hatch? Here what we think about Honda Brio 1.3S AT 2016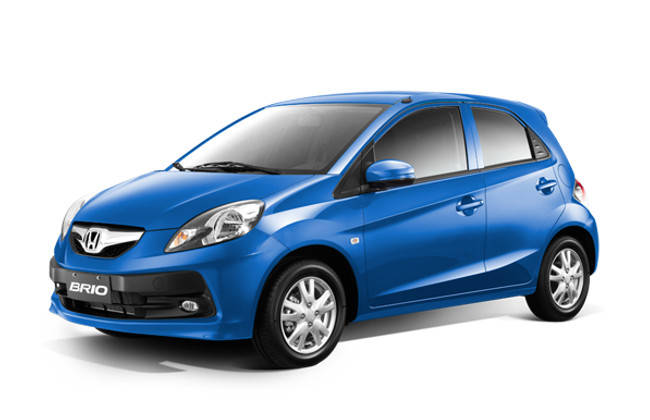 Honda is a well-known automotive brand and we tried our hands on its basic compact hatch – Brio. Though this hatch belongs to the entry-level segment but that doesn't keep the manufacturer from giving it decent aspects and a style statement of its own. Introduced in the year 2011, Brio was launched in the country at the Philippine International Motor Show 2014. Honda Brio is not an ages-old drive and is styled keeping the needs of the youth in mind. The drive is still in its first generation and we don't think it requires any massive update. Honda has given it the well-trusted i-VTEC engine along with good safety aspects, which are a big attraction for buyers. For our readers, we test drove the base model with automatic transmission which is precisely Honda Brio 1.3S AT. The drive shares its traits and its platform with other popular Honda drives including the platform with Honda Mobilio and the recently launched Honda BR-V. This platform is known for offering stability and enhancing the vehicle's driving comfort to a considerable degree. While Honda Brio is also offered in a sedan version under the name of Honda Brio Amaze, an eco-friendly version with the name of Brio Satya is also available in some countries. Sadly, we don't have it in the Philippines. But that doesn't mean the vehicle is not as exciting in the Philippines as other places, as it is still one of the best compact-hatchbacks in its class.
Let's have a look at what we found after test driving the Honda Brio 1.3S AT for our readers -
Exteriors
We all know that Honda is very particular when it comes to styling its cars and the Brio is no exception in this aspect. I waited for the Brio to arrive and when it did, viola, the brilliant sporty blue looked absolutely stunning and vibrant to me. So, while my friend Luke was the owner of this hatch, I also took my colleague paul in the tow to know his opinion as well. On its arrival, Brio looked pretty decent to me with its classical design and radical aspects, which truly work in its favor. Honda counts Brio among the company's most prized creations and from its exterior, we totally got the reasons why. The front was adorned with thick chrome, which is usual with Honda, with stylish and sharp halogen multi-reflector headlamps. Use of black at the upper and lower grille neutralized brightness of thick chrome and I personally liked it. As I moved towards the side profile to enter, I noticed crisp jazzy creases all over this side profile and all three of us agreed on the first aspect – Sportiness overloaded. The well-proportioned stance with its short overhangs successfully delivers a dynamic look to this compact car. Luke told me that this Honda car has 'double triangle' styling that gives the vehicle its signature 'arrow-esque' shape we couldn't agree more on it. Paul particularly appreciated the styling for its lively and sporty look that would suit the tastes of young buyers, who are looking for a lightweight drive with decent styling that is something different from what offered by traditional city cars.
At the rear, the retro looking 'Altezza Tail lamps' work marvellously with a small spoiler which all 3 of us really liked. I had seen pictures of Honda Brio earlier to this test drive which looked like this car has abrupt ending but when I checked its rear, I found the real car better than its pictures. The rear looked fleshy and in reality doesn't look abruptly ended. The flowing lines and rear aspects give it a perfect end, just like we wanted.
The thick black-toned glass tailgate with the round tail lights give it the look of a cartoon character from a traditional Japanese animation. But like Luke said, this car looks right out of the 1970's from the rear and we couldn't agree more. All we would sum up for the exterior is – we love its peppiness!
Interiors
With the dimensions and appearance, Honda Brio looks like a small car but slipping inside we found it suitable and comfortable for 5 passengers. Though we were just 3 of us, but Paul is a big guy with 6 feet in height and heavier on a weighing scale. He is always scared of sitting in a compact hatch at the rear seat, but we made him sit there, just to judge how comfortable the rear is and he found it absolutely comfortable. All he found was cramped knee room when I pushed my front seat back but since he cannot fit well in a lot of SUVs, it is still not that bad. The well proportionate car shows its smartness with well-finished materials to add premium-ness to this basic model. The seats were quite comfortable with necessary rigidity and comfort.
The cabin is spacious and coming to the comforting part, it is packed with all the basic amenities to deliver comfortable drives. Honda has been quite considerate on offering air conditioning vents in this cabin leaving us with freshness even when we test drove this Honda baby to lengths under the afternoon scorching sun. Though this is a budgetary hatch, it has chrome accents to give an upper-class feeling, which is quite rare in this segment and we liked it. Also, we liked the all black interior trim but a dual-toned color palette would have enhanced the aesthetics without hampering the sportiness and peppiness of this small Honda baby.
Engine, Ride and Handling
The Japanese automaker has played intelligently in this segment. The 1.3-litre engine mingled with Honda trusted i-VTEC technology is the power churning soul beneath its creased hood. Brio has an upper hand in this segment in comparison to its competitors due to a bigger engine but then the availability of just a petrol engine doesn't look sufficient. The only available engine in Honda Brio knocks out a peak power of 100 PS at 6000 rpm along with a peak torque measuring 127 Nm at 4800 rpm. We test drove the S trim with automatic transmission and it was pretty responsive. The swift automatic gear change led us a smooth drive throughout without any hitches. The pickup and mileage are also complimenting to the performance. Honda trusts on its Drive-By-Wire technology and after driving the Brio, we trust in the manufacturer's promise. This compact car has McPherson Strut with stabilizer suspension at front and Torsion Beam suspension at the rear. We drove this Honda baby to lengths, in concrete highway roads to streets with potholes to judge the comfort and handling. Overall the suspensions coordinate well and we hardly felt any jerks and jolts during the test drive. Honda has re-tuned this engine that, at one moment, made us think that the engine is turned off due to its surprisingly low sound. The refinement given to this engine has made it nearly noiseless and a better performer than the previous versions. Though, when we accelerated the engine to 100 kmph and above, we felt some wobbling at the rear and a little bit of noise in the cabin. The braking experience was good with the ventilated disc brakes at front and drum brakes at the rear side. The Electronic Brake-Force Distribution aspect certainly doesn't work like a cheap gimmick and proved to be an asset in slowing the vehicle down quickly and efficiently.
Variants
For Philippines automotive market, Honda Brio is offered in 1.3 S MT, 1.3 S AT, 1.3 V Navi MT, 1.3 V Navi AT, 1.3 S AT Modulo Aero and 1.3 S AT Modulo Utility.
Our Verdict
Overall, Honda Brio is a really smart looking compact hatch with a decent driving comfort. Although it surely cannot match the smoothness of pricier luxury brands, it still feels far better than any competitor in this segment. We enjoyed driving it with the 1.3-litre i-VTEC engine which was pretty responsive with its automatic transmission. The re-tuned engine is pretty quiet and packs a solid punch. Styling is one big aspect and keeping our young readers in mind, we kept a close eye on this part. In fact, the comfort and convenience aspects on this car are much better than several B-segment sedans and is perfect to use it as a family drive on regular basis. The interior looks sporty but still we found some scope of styling in this area as they might appear a little too bland to some people. Safety given by the manufacturer is quite satisfactory and can be counted among the best in its class with G-CON body structure and dual front airbags. Undoubtedly, a good entry-level hatch to go for. We give our nod!
Latest Honda Brio Cars Videos on Zigwheels