Cebuano is first Maxus G50 owner in PH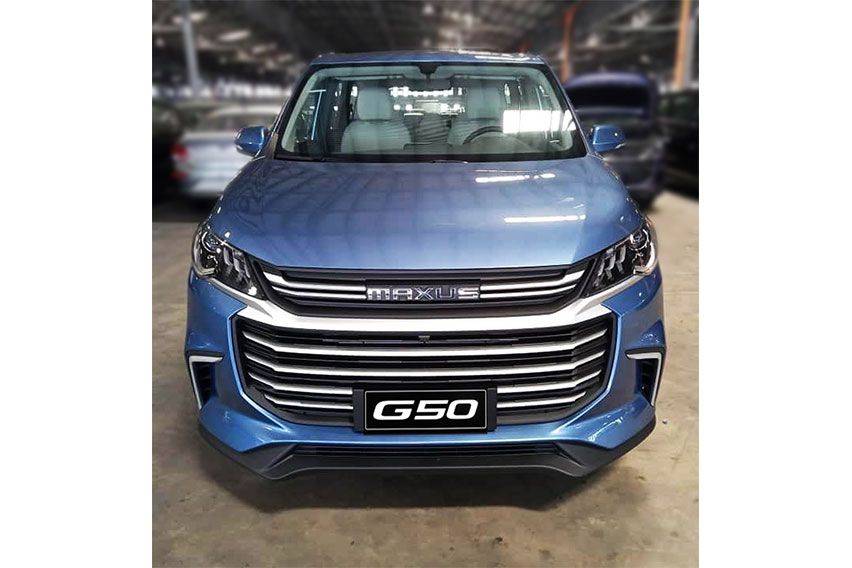 MANILA: After the virtual launch of the newest light commercial vehicle (LCV) of Maxus Philippines, the G50 MPV, on August 25, Jaime A. Pogoy Sr., a Cebuano businessman, became the first to own a brand-new Polar Ash Maxus G50 1.5-liter Turbo DCT Premium.
When asked about his reaction when he saw the G50 at the showroom of the Maxus dealership located at the North Reclamation Area in Cebu City, he described it as "love at first sight." Thus, he did not wait any longer to book a test drive and purchase the vehicle.
He enthused, "Nindot gyud and Maxus G50 kay pang-family use gyud, ug mulakaw mi wala nay mabilin kay kuyug na namo  tanang pamilya. Aside sa top of the line siya mas comfortable gyud kaayo siya drivan (The G50 is perfect because it's really for family use. So, when we go on trips, no one will have to be left behind; everyone in the family can now tag along. Aside from offering top-of-the-line features, the G50 is also comfortable to drive)."
After a few days, another Cebu-based entrepreneur purchased a Warm White G50 1.5-liter Turbo DCT Premium from the same dealer outlet.
The buyer, who requested anonymity, also selected the G50 for family use. He shared that the eight-seater layout and turbocharged 1.5-liter gasoline engine ensures that the multi-purpose vehicle (MPV) delivered both the power and space to ferry his whole household.
Maxus calls the G50 the "Perfect Max partner" for "Max quality time" with family or friends.
The G50 embodies the "do-it-all" character of an MPV and is integrated with the 124 years of British-bred tradition of Maxus, as well as its global experience and expertise.
This allows the G50 to be the MPV that can accomplish "Max more." Maxus Philippines provides introductory prices of its G50 variants, which range from P1.088 million for the 1.5-liter Turbo DCT Pro, to P1.168 million for the 1.5-liter Turbo DCT Elite, and P1.288 million for the 1.5-liter Turbo DCT Premium — all available at eight dealerships of the auto brand nationwide.
For customers seeking for more details on Maxus vehicles, including their available financing schemes, they can log on to the official website here and schedule a test drive with their nearest Maxus dealer outlets in the following locations:
Sheridan in Greenfield district in Mandaluyong: (02) 8858-5823 or (0995) 945-9225
Madrigal Business Park in Alabang, Muntinlupa: (02) 8558-5828 or (0916) 994-8113 or (0926) 035-6904
Pedro Cayetano Boulevard in Taguig South: (02) 7219-9240 or (0905) 999-0160 or (0925) 810-8012
Quezon Avenue along Quezon City: (02) 8858-5818 or (0995) 945-9225
Mandurriao in Iloilo City, Iloilo: (033) 331-2622 or (0917) 137-4914 or (0995) 447-8427
Araneta St. in Bacolod City, Negros Occidental: (034) 435-7575 or (0909) 144-9111
North Reclamation Area in Cebu City: (032) 517-8226 or (0936) 385-7671 or (0917) 544-5440
Pueblo in Cagayan de Oro City: (0995) 355-9400
Photos from Maxus
Also read: Maxus G50 MPV: A compact for a subcompact price, Maxus PH provides 'Max Better' cash discounts on select models
Explore Maxus G50
Maxus G50
₱948,000 - ₱1.288 Million

MA starts : ₱21,537
You might also be interested in