DOTr steps up anti-colorum operations to prevent 'COVID-19 smuggling'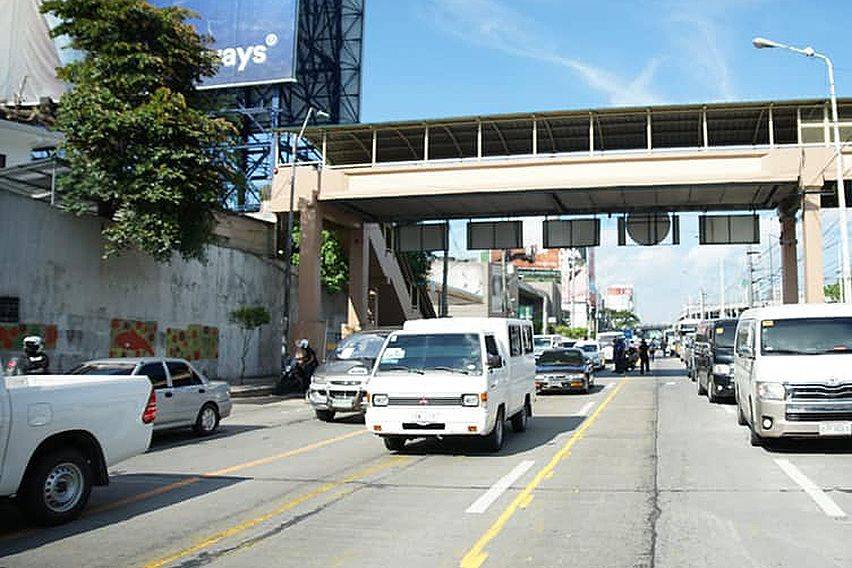 MANILA: The Department of Transportation (DOTr) intensified its anti-colorum operations to urgently combat what it calls "COVID- 19 smuggling" or the illegal transport of untested individuals to or from the NCR Plus bubble using colorum vehicles.
During the Holy Week break, 12 colorum vehicles were caught ferrying passengers from NCR to Bicol Region. The Bicol Provincial Disaster Risk Reduction and Management Office (PDRRMO) reported that 79 of the colorum vehicles' passengers tested positive for COVID-19.
In a recent  virtual press conference, Land Transportation Office (LTO) Assistant Secretary Edgar Galvante stated that the agency continues its operations to observe and promote road safety, which includes colorum vehicle inspection. In the past days, the LTO Central, NCR-East, NCR-West, Region 3, Region 4-A, and Region 5 offices have deployed almost 500 personnel who inspected over 12,000 vehicles with 78 apprehended violators, 51 of which are colorum vehicle drivers. The LTO enforcers are also conducting random inspections to ensure that motorists are following the limited capacity and physical distancing protocols.
Inter-Agency Council on Traffic (i-ACT) Task Force Chief and DOTr Assistant Secretary Manuel Gonzales also presented the initiatives of the agency in the issue. i-ACT has deployed traffic enforcers on EDSA carousel stations where they have apprehended a total of 178 colorum vehicle drivers since January 2021. The agency last week deployed enforcers in Infanta, Quezon and Rizal where they apprehended 11 colorum vans. i-ACT enforcers conducted another checkpoint at the boundary of San Jose del Monte, Bulacan and Caloocan where they issued five temporary operator's permit (TOPs).
i-ACT also continues to inspect EDSA carousel buses and other public transport in order to ensure that all passengers are following health and safety protocols, including the "seven commandments" for public transport.
COVID-19 smuggling is a violation of the Republic Act No. 11332 or the Mandatory Reporting of Notifiable Diseases and Health Events of Public Health Concern Act. Involved passengers and drivers shall be punished by imprisonment for one month to six months and with a fine of P20,000 to P50,000.
Meanwhile, Joint Administrative Order (JAO) 2014-01 mandates the impounding of apprehended colorum vehicles and penalizes the violators with a fine of P50,000 for jeepneys, P120,000 for sedans, P200,000 for vans and trucks, and P1 million for buses.
Aside from the anti-colorum operations, the DOTr road sector also presented updates on its other health and safety programs for public transport. The free ride for health workers program has recorded a total of 2,243,347 ridership nationwide since March 18, 2020. Meanwhile, the free ride service for authorized persons outside residence (APOR) has a total average ridership of 779,307 from March 29 to April 7, 2021.
Photo from the Department of Transportation
Also read: LTO, DOTr authorize 5 add'l private motor vehicle inspection centers
You might also be interested in
Latest Cars Videos on Zigwheels