Hybrid theory: Toyota Corolla Cross delivers the best of both worlds
MANILA: COVID-19 is a wakeup call that nobody expected. At its core, this black swan event is about nature sounding a distress call: That our activities are redounding in mutual harm to ourselves and the environment.
We all know, for instance, that our vehicles are a big source of air pollution, and that fossil fuels are a finite resource. Electrified powertrains are thus here to give us a glimpse of what is and what still can be for a viable, cleaner future.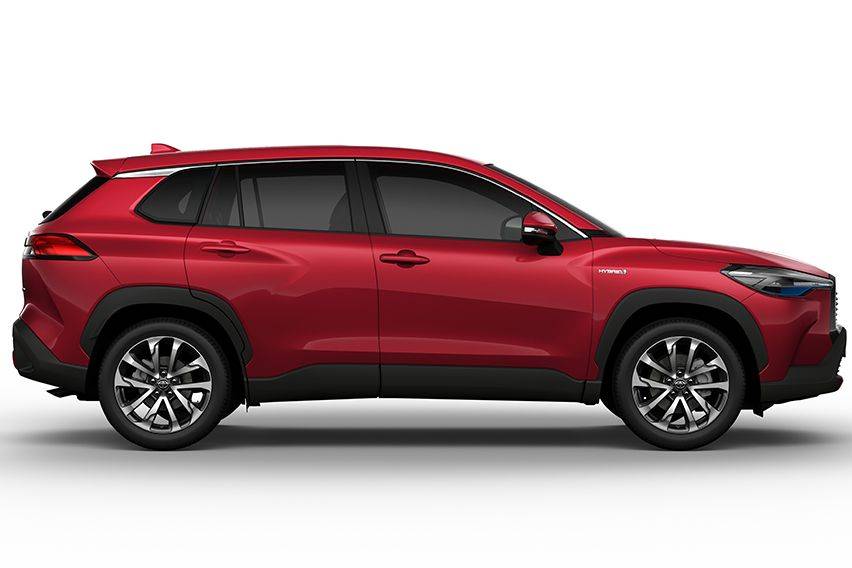 Toyota has long led the way through its iconic Prius hybrid vehicle, which has been mitigating carbon emissions and fuel consumption by supplementing an internal combustion engine with an environment-friendly electric motor since it debuted in 1997. Toyota is continuing to roll out more hybrid variants — with each succeeding model becoming efficient and awe-inspiring than the former.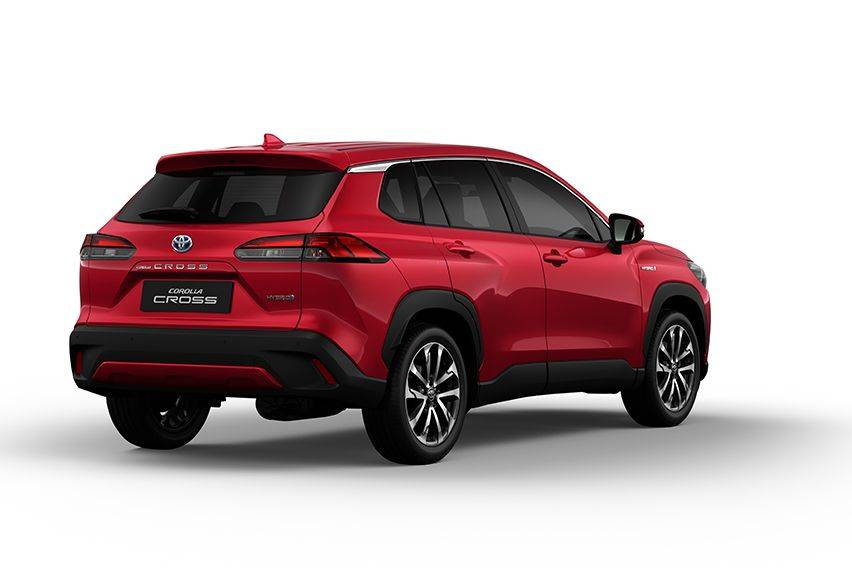 Now, Filipino car buyers have a game-changing crossover in their midst: the Toyota Corolla Cross. Bestowed with the brand's best-selling "Corolla" nameplate (which has cumulatively sold more than some 48 million units in 150 countries and regions the world over), the Corolla Cross represents an evolution to reflect contemporary aspirations; a more accessible representation of the Japan-headquartered auto brand's vision through the Prius. It takes its place locally as the first hybrid crossover.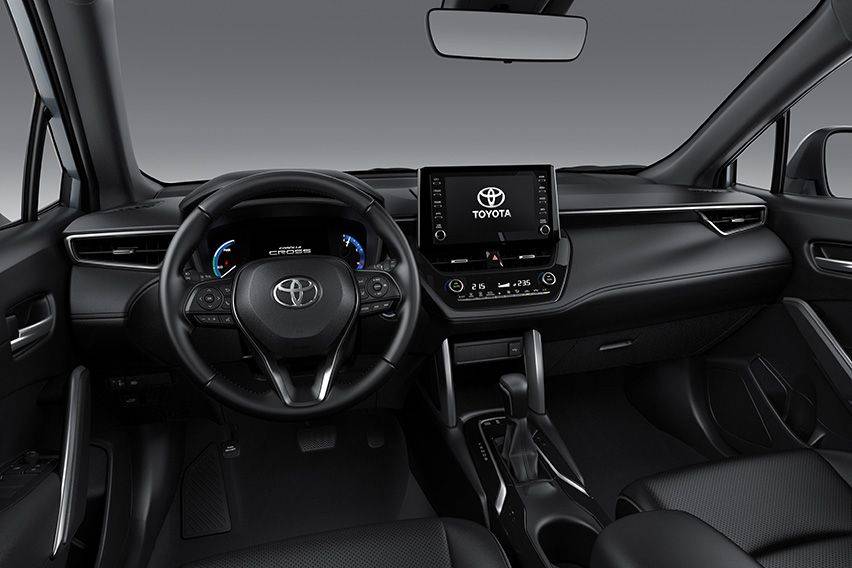 The Toyota New Global Architecture (TNGA) upon which it is built enables the Corolla Cross to boast both sportiness and utility, as well as high-quality performance and a comfortable ride. A spacious cabin accommodates five occupants in style — welcoming them within through generous doorways meant for easier ingress and egress. The top-tier 1.8 V HV (hybrid variant) is given a suite of additional safety features through Toyota Safety Sense (TSS) — shared with its Corolla sedan hybrid sibling — and its driver-assistive functions.
At the heart of this model, of course, is the powertrain — comprised of a 1.8-liter gas engine with with Atkinson Cycle (delivering 142Nm at 3,600rpm, and an electric motor to bump up the total system output to 120hp). Three driving modes (Eco, Power, and EV) give choices on throttle response and fuel efficiency. Drivers get the benefits of a conventional (but high-performing and efficient) internal combustion engine, along with the guilt-free goodness of an electric motor.
Priced from P1.65 million, the Toyota Corolla Cross 1.8 V HV is positioned most nicely for upgraders looking to step up from, say, a sedan or even an entry-level SUV — and get a value-for-money hybrid that's good for the budget over the medium to long term, while shrinking the carbon footprint of a modern motorist that is always about the bottom line.
For more information, visit www.toyota.com.ph and follow the official social media pages at ToyotaMotorPhilippines (Facebook and Instagram), @ToyotaMotorPH (Twitter), and Toyota PH (Viber and Telegram). Find out more about hybrid electric vehicle technology at www.toyota.com.ph/hybrid.
Photos from Toyota Motor Philippines Corporation
Also read: Toyota PH now delivers your new vehicle to you
Sell your car at the best price
Verified and genuine buyers
Free listing
List your car
Toyota Car Models
Toyota Raize

Toyota Vios

Toyota Hilux

Toyota Innova

Toyota Hiace

Toyota Wigo

Toyota Rush

Toyota Avanza

Toyota Fortuner

Toyota Veloz
Toyota Cars Price
Toyota Corolla Cross Promos, DP & Monthly Installment
1.8 G

DP ₱257,000

MA ₱22,061 x 60 Months

₱1.312 Million SRP
View Offers

1.8 V Hybrid

DP ₱330,000

MA ₱28,328 x 60 Months

₱1.68 Million SRP
View Offers


You might also be interested in
Toyota Corolla Cross Car Articles From Carmudi
Toyota Corolla Cross: Pros and cons

Here are the hues of the Toyota Corolla Cross Hybrid

Euro-spec Toyota Corolla Cross to feature new hybrid system, advanced HMI tech

All-new Toyota Corolla Cross released in Japan

Ruben Manahan IV,

Sep 15, 2021

Toyota Corolla Cross vs. other compact crossovers in the same price range
Choose a city to get promos and prices in your area